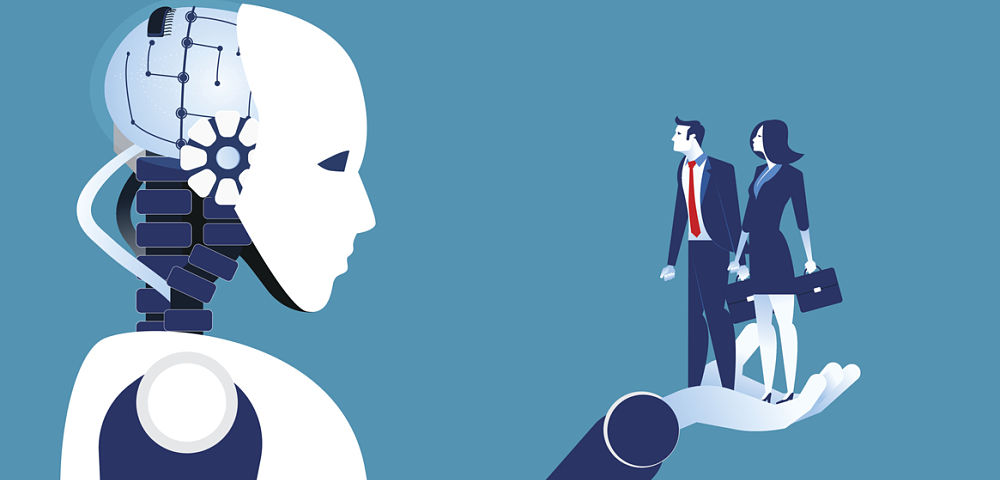 The Myth Buster has been looking at the general reluctance of the federal government to go after monopolies. Newer areas such as the Internet and high technology make government oversight more difficult. The products and services are harder to understand. Laws written in previous generations may not apply directly to these towering technology giants. In addition, from the Myth Buster series on "The Falcon Cannot Hear the Falconer" (May/June/July 2018), most people see giant technology companies as beneficial and do not clamor for government protection.
For example, Microsoft (MSFT) holds a clear monopoly in office technology but they are allowed to grow in wealth and maintain control over this massive industry using software and operating systems that bear no real competition. Google (GOOG) grows unchecked. Facebook (FB) – the relative newcomer to the rich tech group – continues to grow despite its embarrassing revelations about data selling.
These giants are also acquiring tomorrow's technology, especially artificial intelligence. This year alone, Microsoft acquired GitHub (private) for $7.5 billion. Salesforce (CRM) bought MuleSoft (private) for $6.5 billion. PayPal (PYPL) took over iZettle (private) for $2.2 billion. Today's giants are already spawning tomorrow's godzillas.
Blockbuster Deals Everywhere
Mergers and acquisitions – a natural source of government intervention — are blowing the roof off! In the first half of 2018, according to DealBook, $2.5 trillion of mergers and acquisitions were announced. International acquisitions apparently see no boundaries either, creating a seamless series of invisible business borders that some politicians would love. Few organizations operate only inside their own home country. For example, Comcast owns Telemundo, a Spanish-language broadcasting station. CVS, the familiar local drug store across the US, owns Drogaria Onofre, which was Brazil's eighth-largest drugstore chain when purchased. Clearly, size matters and boundaries are shrinking.
Massive size generates a yawn from those in power. A court's OK for AT&T's (T) $85.4 billion acquisition of Time Warner (private) spurred the pace of recent blockbuster deals. Shortly after this gargantuan monetary arrangement, Comcast (CMCSA) bid $65 billion to acquire Fox (FOX/FOXA). The first plan fell away and the deal has shrunk to a mere $34 billion bid by Comcast for Sky, a large part of Fox.
The marriage ceremonies of giants have been well underway for the last two years. Consider these additional behemoth moves in the last year that might have kindled outrage. CVS (CVS) acquired insurance provider Aetna (AET) for $69 billion. The new conglomerate offers health insurance and CVS's 9,700 pharmacy storefronts will morph into community medical hubs for primary care and basic procedures. The tremendous growth of health insurance and drug provider firms makes clear that size matters. Massive revenue is one issue related to monopolies; control of a type of product or service is another. Pharmaceutical giants acquire similar companies to control a major area of medical care. In the cash-is-king end of medical care, for example, Roche (RHHBY) acquired medical software provider Flatiron Health (private) for $1.9 Billion. Impact Biomedicines (private), a cancer drug developer, was acquired by Celgene (CELG) for $1.2 billion.
Size is clearly an advantage. A level down in technology one finds service providers: television stations, telephone and Internet service companies and other broadcasters. The law and the public tend not to view organizations such as Verizon (VZ), Sprint (S), DirecTV and NBC (owned by Comcast) in the same halo-lit category as the high tech giants with the shiny market capitalization. When seen in the glare of older technology, their efforts to merge and acquire generate suspicion and trepidation. They look more like the old AT&T or Standard Oil. This is a strange pattern. Google's market cap tops $800 billion; AT&T weighs in at $248 billion. But, Google gets away with grabbing the helmet — to borrow a football phrase — while smaller AT&T gets the half the distance to the goal penalty.
Oblivious Consumers
An interesting pattern seen in the case of the Justice Department's effort to stop AT&T from acquiring Time Warner is the minimal notice taken by the public. The government acts aggressively while the court concurs with the building of massive conglomerates. Consumers take little notice. Consequently, the well-known myth title, "The Bigger They Come, The Harder They Fall" does not fit the contemporary business scene!
Consider what else is going on in the fast-moving, rapidly changing entertainment/Internet industry – itself a new industry that is hard to define. Disney (DIS) is acquiring many major assets of 21st Century Fox in a $52.4 billion deal that spans the 20th Century Fox film studio, Disney's sizeable TV production wing, 20th Century Fox Television, Fox-owned cable networks (including FX and National Geographic), and a share of Star TV. Disney, which already owns ESPN, will also gain majority control of Hulu, the popular streaming service. The federal authorities leaped on the transaction, but as of late October, the courts are readying the rubber stamp for the birth of yet another giant. And consider how many sizeable separate industries – television, Internet, communication, movies, sports — fall under this likely new corporate umbrella.
Acquire Two and Call Me in the Morning
In the health care field – a massive industry under pressure to rein in costs – all mergers claim to reduce expense. Some staff may be combined when two giants join in wedlock. But, monopolies also imply that competition falls through the wide scale creation of conglomerates. Where is the outrage? Where is the evidence to support the dangers of conglomerates?
It seems that the bigger they come, despite control of massive revenue, multiple industries and wide territory, these already giant corporations about to merge or acquire do not fall at all. In fact, the more gently they float. Next month in a year end review, the Myth Buster will take a look at how well he has done uncovering the rattlesnakes and iguanas that lurk in so many business decisions.
**********************
Michael McTague, Ph.D. is Executive Vice President at Able Global Partners in New York, a private equity firm.