A billion people worldwide suffer from migraine, according to the Migraine Research Foundation, making it the third most prevalent illness in the world. Nearly one in four households in the US includes someone with migraine. Every 10 seconds, someone in the US goes to the emergency room complaining of head pain, and approximately 1.2 million visits are for acute migraine attacks.
In April 2018, Amgen (Nasdaq: AMGN) released full results from its Phase 3b "Liberty" trial of Aimovig, in which 30.3% of patients who received monthly subcutaneous injections of Aimovig (erenumab-aooe) 140 mg for 12 weeks achieved a reduction in their migraine days by at least 50% vs only 13.7% with placebo.
Yesterday after the close, Amgen announced FDA approval for Aimovig for the preventive treatment of migraine in adults. It is the first FDA-approved treatment specifically developed to prevent migraine by blocking the calcitonin gene-related peptide receptor (CGRP-R). CGRP-R antagonists, anti-CGRP antibodies and anti-CGRP receptor antibodies have been clinically shown to be effective for migraine pain relief. Aimovig 70 mg (some patients may benefit from 140 mg) is self-administered once monthly via Amgen's SureClick autoinjector.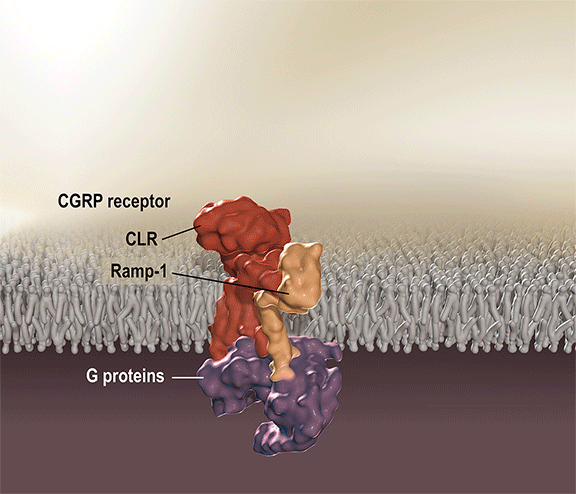 Source: Amgen
Amgen and (Novartis (Nasdaq: NVS) will co-commercialize Aimovig in the US, with Amgen holding exclusive rights in Japan and Novartis covering the rest of world. Mark Terry wrote in Biospace last month that GlobalData, a data and analytics company, projects CGRP antibodies such as Aimovig to create combined sales of $4 billion by 2026.
Aimovig is expected to be available to patients within one week at a list price of $575 for once monthly 70 or 140 mg single-use prefilled SureClick autoinjectors, or $6,900 annually. The Aimovig Copay Program may be able to help reduce a patient's out-of-pocket costs to as little as $5 per month for eligible patients with commercial insurance.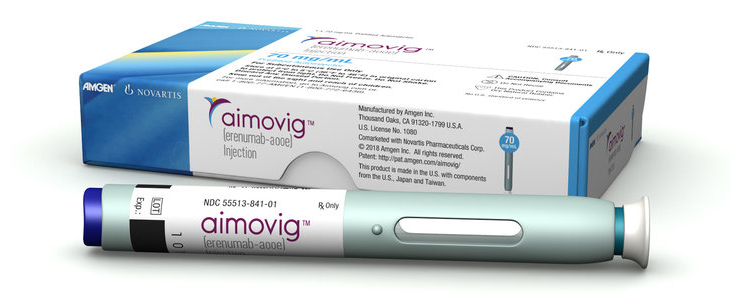 Source: Amgen
The FDA approval of Aimovig represents a long-awaited and important therapeutic development for patients and their physicians who are in need of additional treatment options for the prevention of migraine.
– Sean E. Harper, MD, executive vice president of Research and Development, Amgen.
In close partnership with Amgen, our goal in the US is to bring meaningful therapeutic options to patients, while also helping them to overcome the personal, professional and clinical barriers that have long been associated with this stigmatized disease.
– Fabrice Chouraqui, US President, Novartis Pharmaceuticals Corporation.
Please email us at [email protected] to see our Case Studies and Testimonials.
Please click here for information on our new trading platform.