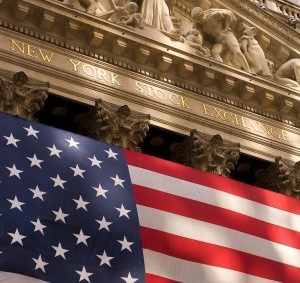 Investor's first read      - Brooksie's edge before the open
Wednesday, March 7, 2012        9:11 a.m. ET
DJIA:  12,759.15     S&P 500:   1342.76
This is what we are faced with at this time.
1) Worries about Greece
2) Tension over Iran
3) Oil/gasoline prices
4) Recession/slowdown Europe, Brazil, China
5) Impact of global slowdown on U.S. economy
The first three can go away quickly
Numbers 4 & 5 cannot – It is very difficult to quantify them right now or within several weeks.
This spells uncertainty for which the stock market will seek a "comfort level" where it discounts the potential positives and negatives, which will have a bearing on how much more it declines, as well as how quickly it rebounds.
We are told Greece's debt restructuring of its bonds WILL happen. The six largest Greek banks plan to accept the  debt swap which significantly reduces the total privately held Greek sovereign debt and averts a default. A successful swap can happen by 3 p.m. N.Y. time Thursday. As I understand it, lenders can be forced to accept the offer if they balk.
Tensions over Iran's development of nukes stand to lessen as sanctions begin to bite and parties come to the negotiation table.
Since part of higher crude prices is due to manipulation/speculation, angst about high gasoline prices could be short lived, as it has been in the past.
What cannot go away overnight is the uncertainty about global economies. We already know Europe is entering recession. China recently  projected a lower growth rate, and  Brazil has slashed growth expectations for the intermediate-term.  The troubled euro-area countries (Portugal, Italy, Ireland , Greece and Spain ) need growth to avert renewed sovereign debt problems, so worries about that issue could resurface this year.
That leaves the United States, and forthcoming economic reports.  If exceptionally strong, the stock market's decline could be tempered leading to a rebound in late March.
Yesterday's decline was partly "technical" after a largely uncorrected run up since October.  It was going to happen, it just needed something to trigger it.
A soft patch in the global economic picture makes sense.
Realistically, it is unrealistic to expect any country to shift into high gear economically in light of the fundamental damage done  to global economies and  country's fiscal health by the 2007 – 2009 Great Recession and sovereign debt  brinkmanship thereafter.
What's important is that most nations have survived and are stronger now than in 2008-2009.  Clearly, their leaders are battle tested and have had plenty of time to ponder solutions.
Investors must accept that  it takes time to recover from such a severe economic contraction.
CONCLUSION: I have been looking for a 5%-7% correction for some time. That would take the DJIA down to the 12,350 area (S&P 500: 1300).
That is where I expect it to begin to recover. HOWEVER, that is assuming  no new negatives surface, or that current negatives don't worsen when the market hits that juncture. If they do, a rebound will have to begin from a lower level. That's what turns a moderate correction into a nasty one.
TODAY: Look for a rally with resistance starting at DJIA  12, 830 (S&P 500: 1351).
That rally will be followed by another down leg to the DJIA 12,600 (S&P 500: 1325) area. Currently this correction is headed for the DJIA 12,300 – 12,400 (S&P 500: 1295 – 1302) area where it will attempt to stabilize.
What can change the picture ?
Very strong U.S. economic numbers.
ECONOMIC REPORTS:
MONDAY:
TUESDAY:
WEDNESDAY:
---
---
THURSDAY:
FRIDAY:
Recent Posts:
Feb. 21   DJIA: 12,965  "The Market's Stall is Deceptive While Selected Issuers Could Hum"
Feb. 22   DJIA: 12,938  "Rotation of Strength: Continuing Opportunities as Market Averages Remain Sluggish"
Feb. 23   DJIA: 12,984  "Market Stall Masks Opportunities"
Feb. 24   DJIA: 12,982  "Speculators Hyping $4 Gasoline by Summer"
Feb. 27  DJIA: 12,981   "Stock Prices: "May the Force Be With You""
Feb. 28  DJIA: 13,005  "Big Test for Bulls Today"
Feb. 29  DJIA: 12,952   "Opportunities Exist Even in a Lethargic Market"
March 1 DJIA: 12,980  "Bull Market Intact – But Correction Likely in Coming Weeks"
March 2 DJIA: 12,977  "Selective Opportunities – Don't Get Careless"
March 5 DJIA: 12,962  "Up or Down? Week's Economic Reports Hold Key"
March 6 DJIA: 12,759  "Technical Correction Underway For Wall Street"
George  Brooks
………………………………………………………………………………………………
The writer of  Investor's first read, George Brooks,  is not registered as an investment advisor.  Ideas expressed herein are the opinions of the writer, are for informational purposes, and are not to serve as the sole basis for any investment decision. Readers are expected to assume full responsibility for conducting their own research pursuant to investment decisions in keeping with their tolerance for risk.
DISCLOSURE: The views and opinions expressed in this article are those of the authors, and do not represent the views of equities.com. Readers should not consider statements made by the author as formal recommendations and should consult their financial advisor before making any investment decisions. To read our full disclosure, please go to: http://www.equities.com/disclaimer