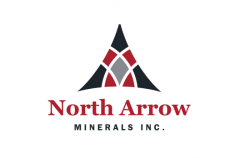 When you think of the premier regions for diamond mining, Northern Canada might not be the first locale that springs to mind. Yet, in recent years, diamond mining has quietly become a reliably profitable industry in Canada, even while most other sectors of their economy have struggled to remain viable.
As the burgeoning Canadian diamond industry has matured, North Arrow Minerals (NAR:CA) has grown along with it, and a few mining projects have them well-positioned for this year and beyond. We recently had the opportunity to talk with two members of the North Arrow team about the company's prospects for 2015 and their place in the industry. You can find our interview with Investor and Community Relations Manager Nick Armstrong below. Look for our interview with the company President, CEO and Director Ken Armstrong on equities.com soon.
EQ: How would you describe North Arrow Minerals to someone unfamiliar with the company?
Thomas: Well, it's an exploration company focused on diamond opportunities in Canada. As a country, Canada had some big successes in the 90's, with the discovery of the first two diamond mines: Diavik and Ekati, both world class deposits.
Aber Resources, started by Grenville Thomas, was responsible (along with Rio Tinto (RIO) ) for the discovery of the Diavik Mine. In particular, it was Gren's daughter Eira, who was working as a geologist on the drill that discovered the first rich pipe at Diavik. Eira has more recently had pronounced success with Lukas Lundin starting a company called Lucara Diamonds (LUCRF) , which has been making headlines frequently the past couple years with the recovery of some very large diamonds from the Karowe Mine in Botwana.
It was essentially on the strength of Lucara's performance that Eira had approached Lukas Lundin in early 2013 and said, "If you like what's going on in Botswana, we've got some ideas here in Canada." Eira's long-term view on diamonds allowed her to see some value in certain Canadian projects that had already seen millions of dollars spent on them by other companies but had been sidelined by the market conditions of the day.
Since then, diamond exploration has surprisingly become one of the only sectors that have actually been financed in the Canadian junior markets. Exploration for most other commodities has been very difficult to raise money for. North Arrow managed to step back into diamond exploration at a very good time. We took a good management team that had previous diamond successes and married it with some highly prospective projects in Canada and backing from Lukas Lundin (who owns just under 20% of the company). That's the platform that we've moved this company forward on so far and that is what has allowed us to finance.
EQ: And Lukas Lundin is a pretty big name in mining?
Thomas: Absolutely. If you look into the Lundin Group of Companies, you'll see the global impact.
EQ: Yeah, I can see it's pretty expansive in Africa and Russia. Where is Canada positioned globally in terms of diamond mining?
Thomas: Today, Botswana is the top producer, Russia is second, and then Canada is third for diamonds by value.
EQ: Why do you suppose people don't generally realize there's such a large market for diamond mining in Canada?
Thomas: Unless you're really paying attention to diamond markets, you may be unaware of the Canadian supply. However, if you're in the market for a diamond, and interested in knowing the diamond's origin you may see the premium that Canadian diamonds can command.
EQ: What do you see for the future of Canadian diamond mining?
Thomas: We are hoping there'll be more successes, but diamonds can take a very long time to discover, and they can be very expensive to discover. They can take anywhere from eight to twenty years to actually develop a deposit, so they are truly rare.
In the past (pre-2004), and often still a common (but incorrect) opinion today, De Beers had the monopoly on the business, had a stockpile of diamonds and controlled the market. Although they do produce a lot of the world's diamonds today, around 35% I believe, they no longer control the supply and pricing as they once did.
EQ: That's good to know, I think the negative media attention has led to conflicted feelings about diamonds for many socially conscious people.
Thomas: The market now has enough demand versus supply that it maintains itself for the most part. In the big picture, supply is predicted to start to wane in the next five years. In the nearer-term however, Canada has two new mines slated to come online in the next two years with Gahcho Kue in the Northwest Territories and the Renard Project in Quebec so globally we will be increasing as a producer.
EQ: You were saying earlier that Canada-mined diamonds are rated highly in value, but not necessarily in carat weight?
Thomas: What I meant by that is that generally Canadian goods are quite high quality. For instance Zimbabwe and Canada both produced roughly 10 million carats of diamonds in 2013. The value of the diamonds from Zimbabwe was just over US $500 million. The value of the same amount of diamonds from Canada was about US $1.9 billion.
That difference in value can boil down to the quality of the goods as in crystal form and color, but also the size of the stones and in some cases country of origin, or at least the ability to trace a diamond's origins.
There has been a backlash towards the mining of diamonds in certain countries so people will pay more for Canadian diamonds because they know they've been ethically mined.
EQ: Does North Arrow hold a long-term view for the diamond market?
Thomas: The long-term supply-demand equation for diamonds is quite clear: demand is growing worldwide and even with the new mines coming on line in the next five years the world's reserves should start to decrease by around 2017 or 2018 as the older mines start to produce less and less. Big new discoveries that can impact world reserves come around less and less frequently and in fact, may never happen again.
With that in mind and the experienced team and projects we've managed to bring together, we believe there will be a strong market appetite for what we're doing in the underexplored prospective geology of Canada.
DISCLOSURE: The views and opinions expressed in this article are those of the authors, and do not represent the views of equities.com. Readers should not consider statements made by the author as formal recommendations and should consult their financial advisor before making any investment decisions. To read our full disclosure, please go to: http://www.equities.com/disclaimer