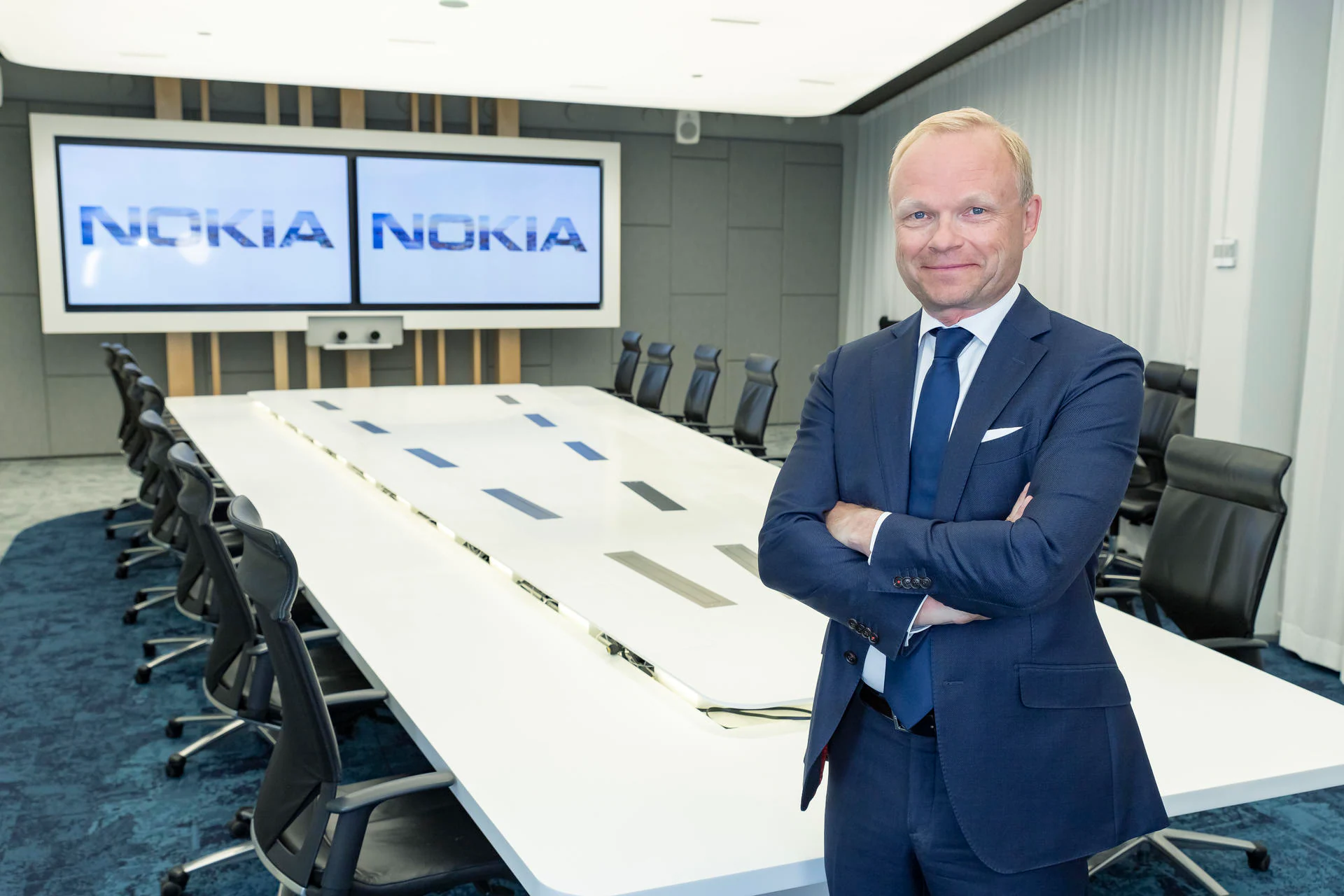 Image: CEO Pekka Lundmark. Source: Nokia Corporation
Nokia Corporation (NYSE: NOK ) plans to cut 10% of its workforce over the next two years to free up money to invest in its 5G networks business.
On Tuesday, the Finnish telecommunications company said it will eliminate between 5,000 and 10,000 jobs over the next 18 to 24 months.
In a statement, Nokia said the restructuring "is expected to lower the company's cost base by approximately 600 million euros ($715.7 million) by the end of 2023" with the savings used to "offset increased investments in R&D, future capabilities and costs related to salary inflation."
Half of these savings are expected to be achieved this year, the company added.
Nokia did not say where the workforce reductions would be made, but a spokesperson told Reuters the "plans are global and likely to affect most countries." France, where Nokia cut over a thousand jobs last year, is reportedly not included in the current restructuring plan.
Pekka Lundmark, Nokia's president and chief executive officer, said, "Decisions that may have a potential impact on our employees are never taken lightly. Ensuring we have the right setup and capabilities is a necessary step to deliver sustainable long-term performance."
Lundmark, who took the helm of the company last year, has been focused on making Nokia the leader in 5G broadband technology after it fell behind rivals Huawei Technologies and Ericsson (Nasdaq: ERIC ).
In October, he said that Nokia would "do whatever it takes" to capture share from its competitors, Reuters reported.
As part of that effort, Nokia announced separate partnerships on Monday with Amazon.com Inc (Nasdaq: AMZN ), Alphabet Inc's (Nasdaq: GOOGL ) Google and Microsoft Corporation (Nasdaq: MSFT ) to develop cloud technologies and build cloud-based 5G solutions for businesses.
"In those areas where we choose to compete, we will play to win," Lundmark said Tuesday. "We are therefore enhancing product quality and cost competitiveness and investing in the right skills and capabilities."
Lundmark is expected to present his long-term strategy, discuss action plans and set financial targets during Nokia's Capital Markets Day on Thursday, March 18.
_____
Source: Equities News