No Limit Fantasy Sports: Applying Blockchain Technology to Disrupt the Fantasy Sports Playing Field
Edward Kim Follow |

The Milford Plaza Hotel, New York City. Readers of a certain age will remember the ad campaign with "Lullaby of Broadway" as its theme. Today, it's known as Row NYC Hotel. In 1962, however, it was the birthplace of the first set of rules for what came to be known as fantasy football. The diverting little game was the brainchild of Bill Winkenbach, part owner of the Oakland Raiders, in the middle of another dreary season in the fledgling AFL. George Blanda, as the legend goes, was the first pick of the inaugural fantasy football draft.

In the ensuing 56 years, fueled by the introduction of leagues for baseball and other sports and, more recently, with the advent of daily fantasy sports, the diversion of a bored owner of a bad football team has become an industry worth at least $7 billion in the US alone as estimated by the Fantasy Sports Trade Association (FSTA), and perhaps multiples of that on a worldwide basis. The NFL and MLB, in particular, have fully embraced fantasy sports as a key marketing and revenue generating engine.

The FSTA charts the growth in participation from a mere 500,000 people in 1988 to over 59 million in 2017. While the world wide web has made it easier for players to join leagues and the emergence of daily fantasy sites such as DraftKings and FanDuel has helped to scratch the fantasy itch between the major leagues' seasons, there has been little in the way of true innovation to fuel the next leg of growth.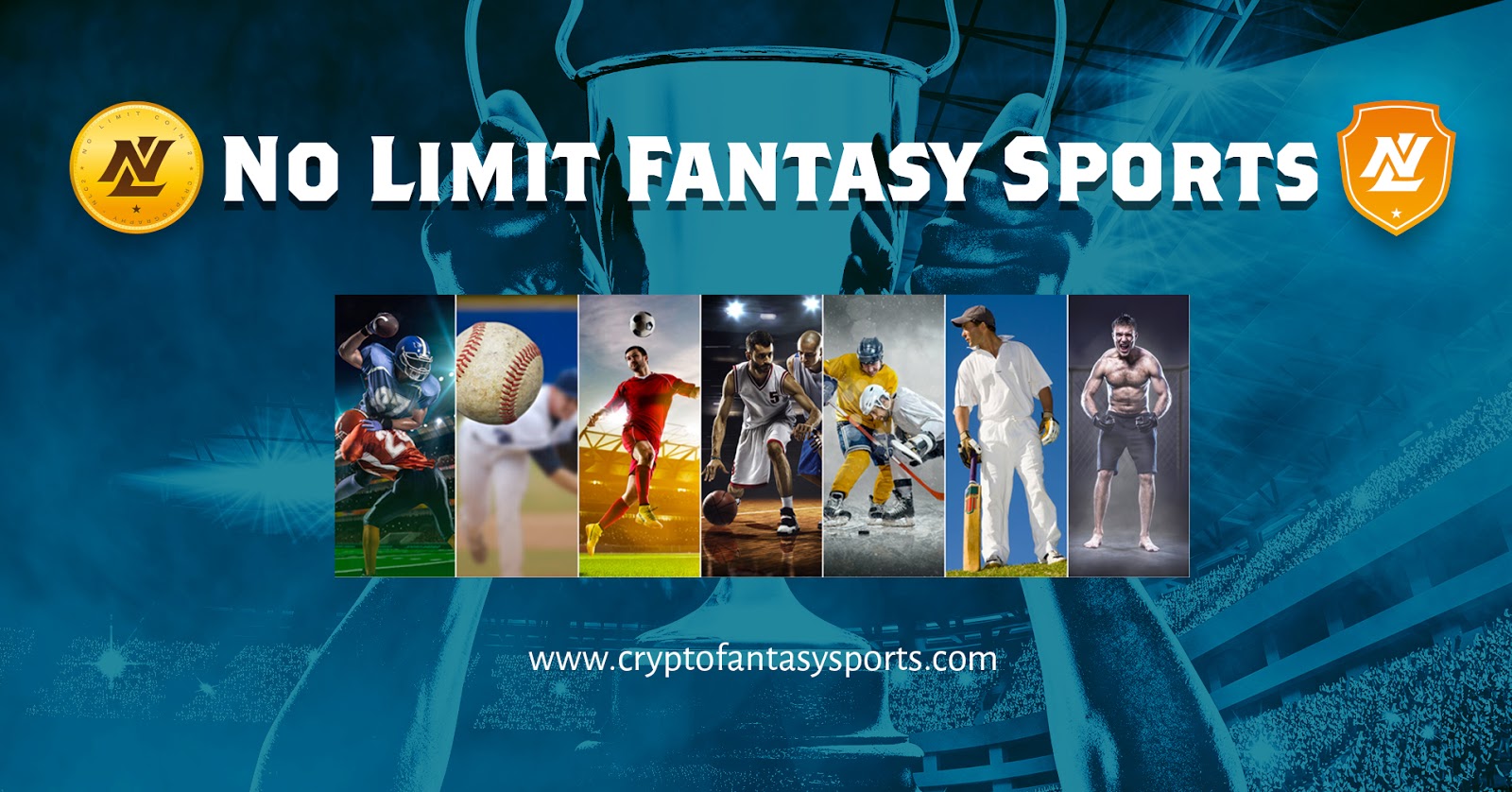 Enter No Limit Fantasy Sports. The platform, years in development but just recently launched to the public, was designed specifically to leverage the power of blockchain technology to address issues that fantasy players face on a daily basis:

High fees – Existing fantasy sports services generate fees averaging 10% from players, with the smallest, casual participants burdened with the highest rates to play—as high as 13% in certain tournaments.
Complicated verification procedures – Government identification, social security numbers and proofs of residence are typically required to open an account.
Slow transfer of funds – While depositing money is generally instantaneous (of course), sites like DraftKings and FanDuel can take anywhere from 48 hours to as long as two to three weeks to process customer withdrawals.
Pervasive concerns of collusion by players and other unfair practices – A 2015 article in Bloomberg Businessweek described the decidedly tilted playing field:
While any player might get lucky on the back of a handful of entries, over time nearly all of the prize money flows to a tiny elite equipped with elaborate statistical modeling and automated tools that can manage hundreds of entries at once and identify the weakest opponents… Analysis from Rotogrinders conducted for Bloomberg shows that the top 100 ranked players enter 330 winning lineups per day, and the top 10 players combine to win an average of 873 times daily. The remaining field of approximately 20,000 players tracked by Rotogrinders wins just 13 times per day, on average.
No Limit Fantasy Sports was created to provide a fair, fun and efficient fantasy sports experience to all players. The platform was purpose-built to run on the company's own cryptocurrency called NoLimitCoin (NLC2), the world's first cryptocurrency to power fantasy sports. No Limit Fantasy Sports directly addresses the limitations of other systems:
Lower fees – As low as 1% in the larger contests.
Accelerated verification – Players only need to provide an verifiable email address, and nationality won't be a hindrance.
Fast money transactions – The blockchain's inherent permanence and verifiability result in withdrawals that generally take less than one minute to process. Additionally, users will be able to purchase NLC2 directly using their Visa or Mastercard.
Fair play – Unlike DraftKings and FanDuel, No Limit Fantasy Sports will have a cap on the number of entries permitted per competition, helping to level the playing field for players of all skill levels and financial resources. This democratization of fantasy sports may prove to be the greatest contribution of No Limit Fantasy Sports and the NLC2-driven blockchain platform.
The company currently offers a NLC2 platform, a USD platform and a free platform. The NLC2 platform is No Limit Fantasy Sports flagship offering, with competitions already running with thousands of participating members so far in:
American Football (NFL)
Soccer/Football (Currently reflecting the top tier leagues of England, Spain, Italy, Germany, US and Mexico)
Basketball (NBA)
Hockey (NHL)
Fantasy Crypto (trailer: https://www.youtube.com/watch?v=khZg04dPxK4)
Coming up - Baseball (MLB)
Coming up - Mixed martial arts (MMA)
Coming up - Cricket
Plus more sports to be announced
NLC2, while developed for use on the company's fantasy sports platform, may have broad applicability given its inherent efficiency, speed, security and low transaction cost. No Limit Fantasy Sports is currently exploring partnerships that would enable NLC2 to be utilized as a versatile currency on several different platforms.
NLC2 is currently traded on several established cryptocurrency exchanges, including Cryptopia, CoinExchange, C-Cex and Yobit, and the company recently announced that it would soon be traded on HitBTC. Members can also purchase NLC2 with Bitcoin, Visa or Mastercard directly on the No Limit Sports platform. Free NLC2 coins are gifted to new members upon registration, and each competition held on the company's free platform offers members the opportunity to win free NLC2.
The company has NFL legend Joe Theismann and poker pro Johnny Chan as brand ambassadors and recently launched an innovative game to complement its existing stable of fantasy sports offerings while broadening the company's reach to people who interested in cryptocurrency. Fantasy Crypto melds the fantasy sports model with cryptocurrency, enabling players to manage a "team" or portfolio of cryptocurrencies as they compete with other portfolio managers.
Source: No Limit Fantasy Sports

No Limit Fantasy Sports wants to educate everyone new to the crypto world on what it's like to research, pick and buy coins. It will work the same way as fantasy sports but then would also attract people that might not necessarily be interested in sports, but who are interested in crypto. No Limit Fantasy Sports will link to each coin's website and social media accounts so users can educate and familiarize themselves with all cryptocurrencies, research them, monitor their progress and create their own coin teams on the company's platform.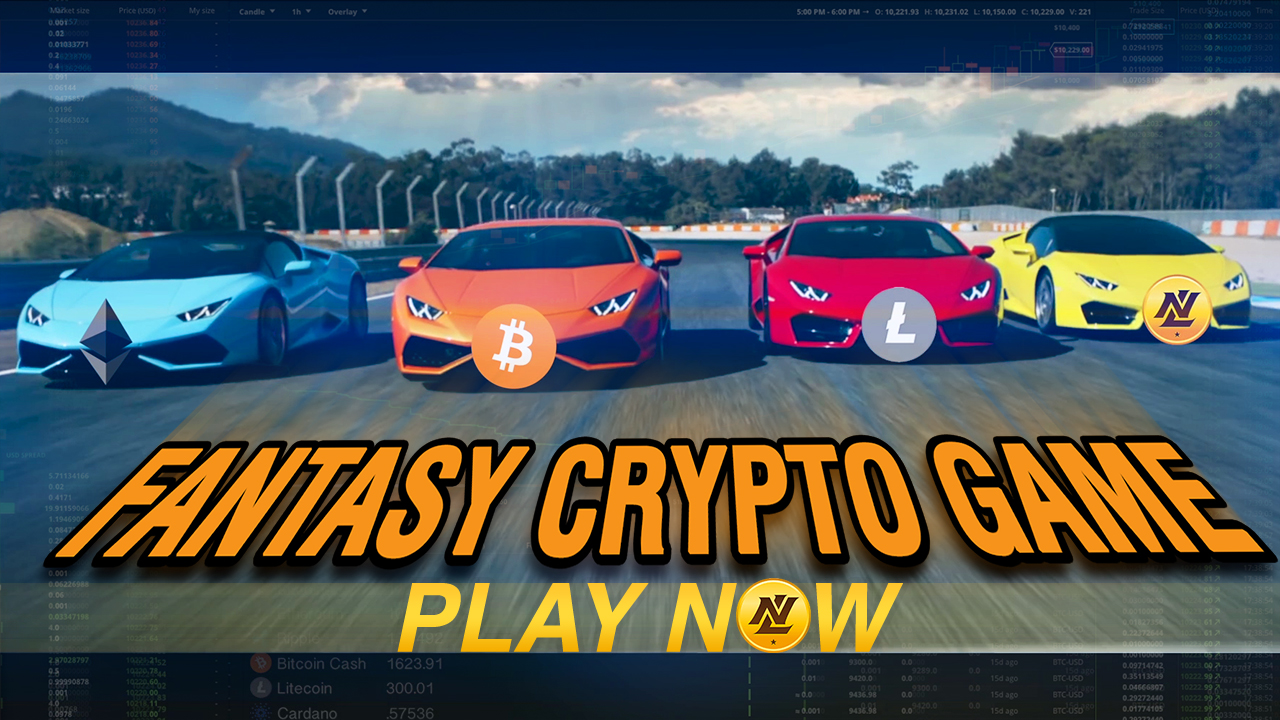 We believe that No Limit Fantasy Sports has the potential to further broaden the adoption of fantasy sports. For more information, please visit the corporate website or view the detailed whitepaper. Our readers who reside in states and regions where fantasy sports are permitted may access the No Limit Fantasy Sports site directly. All investor related inquiries may be directed to IR@nolimitcoin.org. For any other questions the staff is available 24/7 via Telegram.
Please email us at content@equities.com to see our Case Studies and Testimonials.
Please click here for information on our new trading platform.
Please click here to see our weekly newsletter.
DISCLOSURE: The views and opinions expressed in this article are those of the authors, and do not represent the views of equities.com. Readers should not consider statements made by the author as formal recommendations and should consult their financial advisor before making any investment decisions. To read our full disclosure, please go to: http://www.equities.com/disclaimer