New York Governor Cuomo Facing Inquiry Over Misuse of State Resources
Kimberly Redmond Follow |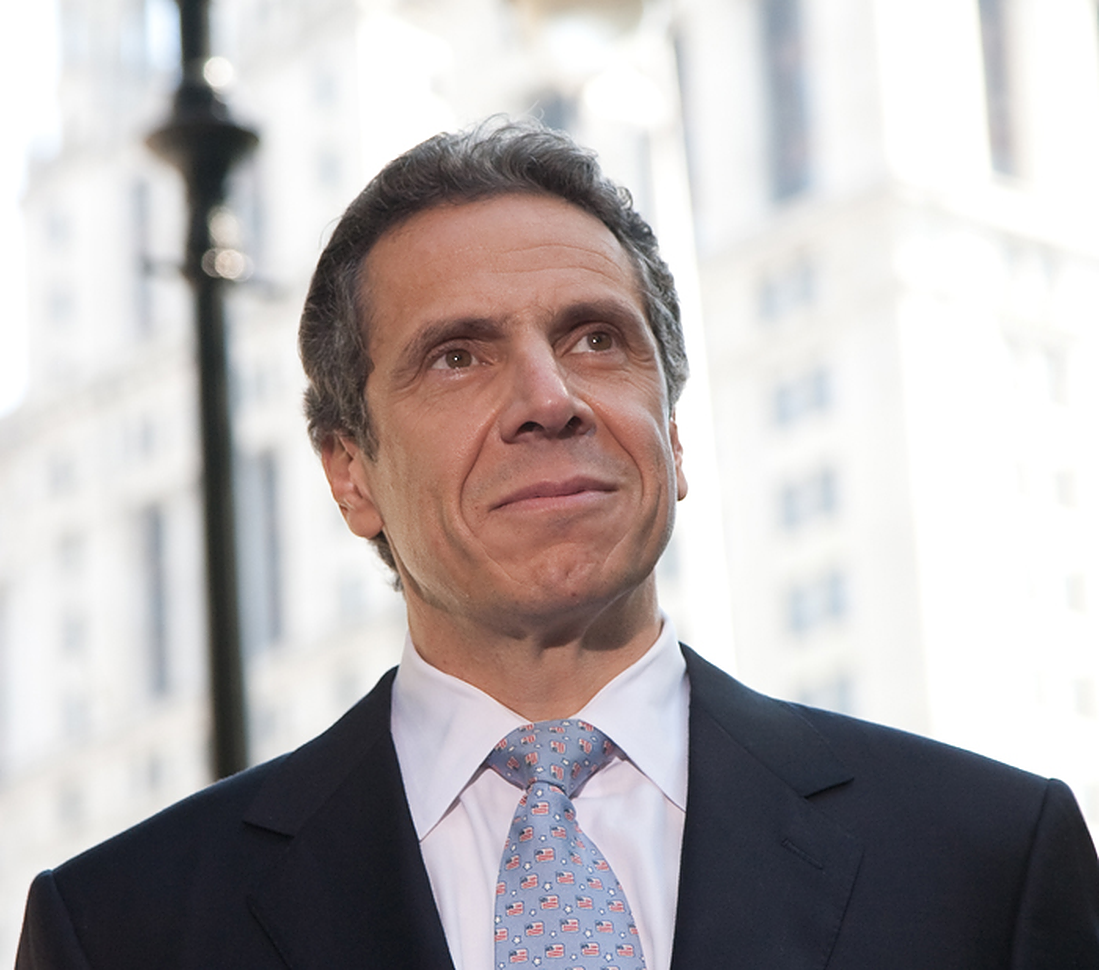 Image: Andrew Cuomo. Source: Pat Arnow, CC BY-SA 2.0, Flickr
New York Gov. Andrew Cuomo is facing a possible investigation into whether or not he used state resources to write a memoir about his handling of the COVID-19 crisis.
In an April 13 letter, State Comptroller Tom DiNapoli authorized State Attorney General Letitia James to investigate what role state employees played in drafting and editing Cuomo's book, American Crisis: Leadership Lessons from the COVID-19 Pandemic, which was released last fall.
"Allegations have recently emerged that public resources may have been used in the development and promotion of the governor's book," DiNapoli wrote.
He asked James to probe the "alleged commission of any indictable offense or offenses in violation" of laws prohibiting public officials from using state resources for private purposes. He also authorized the attorney general to convene a grand jury and prosecute anyone believed to have violated those laws.
The attorney general's office confirmed to multiple outlets that it received the referral letter but declined to comment further, citing an "ongoing investigation."
According to The Associated Press, Cuomo received permission from state ethics commissioners last year to write his book — with conditions.
He had to write the book on "his own time and not on state time," and could not use "state property, personnel or other resources."
DiNapoli's referral follows a report in The New York Times that claimed junior staff members and senior aides did everything from editing early drafts and sitting in on pitch meetings to printing draft copies on state printers and delivering them to the governor's mansion.
Using those public resources without compensating the state of New York would be a violation of the state's public officers law.
During a press conference Monday, Cuomo and his spokesman Rich Azzopardi acknowledged that members of the administration helped with the book, but insisted the work was done on a voluntary basis during their private time.
The book, which made it onto The New York Times bestseller list last fall, is reported to have netted Cuomo several million dollars. When asked Monday by a reporter how much he received for the book, Cuomo said it would be disclosed when he releases his tax returns later this spring, according to The Democrat & Chronicle.
Azzopardi categorized the investigation as a political stunt and called it "Albany politics at its worst."
"Both the Comptroller and the Attorney General have spoken to people about running for Governor, and it is unethical to wield criminal referral authority to further political self-interest," Azzopardi said.
Subscribe to get our Daily Fix delivered to your inbox 5 days a week
If James opens the investigation, it will be the fourth current probe into Cuomo.
The state attorney general is in the middle of investigating multiple allegations of sexual harassment against the third-term governor.
Cuomo also faces an investigation by the Democratic-led state Assembly, which is looking into the sexual harassment claims, as well as allegations that his administration withheld data regarding coronavirus-related deaths in state nursing homes.
Federal prosecutors are also investigating Cuomo's handling of COVID-19 data.
_____
Source: Equities News
Market Movers
Sponsored Financial Content