A Los Angeles-based company has recently developed a nanotechnology process that dramatically improves the taste of alcoholic beverages, while also stripping the beverages of harmful impurities. Cavitation Technologies, Inc. (CVAT) is poised to disrupt an entire industry because it presents a unique way to produce spirits that are less likely to cause hangovers.
The one trillion dollar global alcohol-beverage industry currently relies on conventional methods such as filtration and barrel-aging to refine spirits in order to make a clean product. Cavitation Technologies, Inc.'s new method surpasses those processes by demonstrating that production of clean spirits is possible in a matter of minutes instead of years, while significantly reducing harmful impurities.
Reducing impurities contained in spirits is a major factor in mitigating hangovers. Vodka processed using this new technology contained lower amounts of several harmful chemicals, including 40% less acetaldehyde, a potent carcinogen classified in Group 1 of the International Agency for Research on Cancer.
In a clinical and experimental study "The Role of Acetaldehyde in Actions of Alcohol" published in 2000 by the National Public Health Institute of Finland, researchers determined that elevated levels of acetaldehyde caused adverse health effects such as dry mouth, nausea, and headaches. Japanese researchers further described the role of acetaldehyde in the study "Accumulation of Acetaldehyde in Alcohol-Sensitive Japanese," concluding that acetaldehyde is likely to be directly related to the intensity of hangovers. These studies strongly suggest that spirits with reduced acetaldehyde content mitigate hangover related symptoms.
Catering to Consumers Trends
Cleaner spirits cater to a growing market of health conscious consumers. In a 2015 report conducted by Nielsen Global Health and Wellness Survey, findings showed that 41 percent of global respondents were willing to pay a premium for health-conscious products. Consistent with consumer trends, the sales growth of healthier food categories outpaced less healthy categories by 150%.
While improved products commend higher prices, Cavitation Technologies, Inc.'s innovation actually reduces production costs that are passed on to consumers. This closely corresponds to the Company's history of producing cost-saving and environmentally sustainable fluid processing technologies for commercial purposes.
Starting in 2015, Cavitation Technologies, Inc. ran a series of lab analyses to test their spirit refinement capabilities. According to several independent labs, the results confirmed taste improvements in vodka, tequila, brandy, and whiskey, based on the molecular restructuring of flavor compounds called esters, but the bombshell was the reduction of a number of harmful impurities such as acetaldehyde. The first vodka brand to utilize this technology was awarded a Gold Medal with a 95 point rating, placing it number 1 in the United States and within the top ten in the world by the Tastings – Beverage Testing Institute (BTI) in Chicago.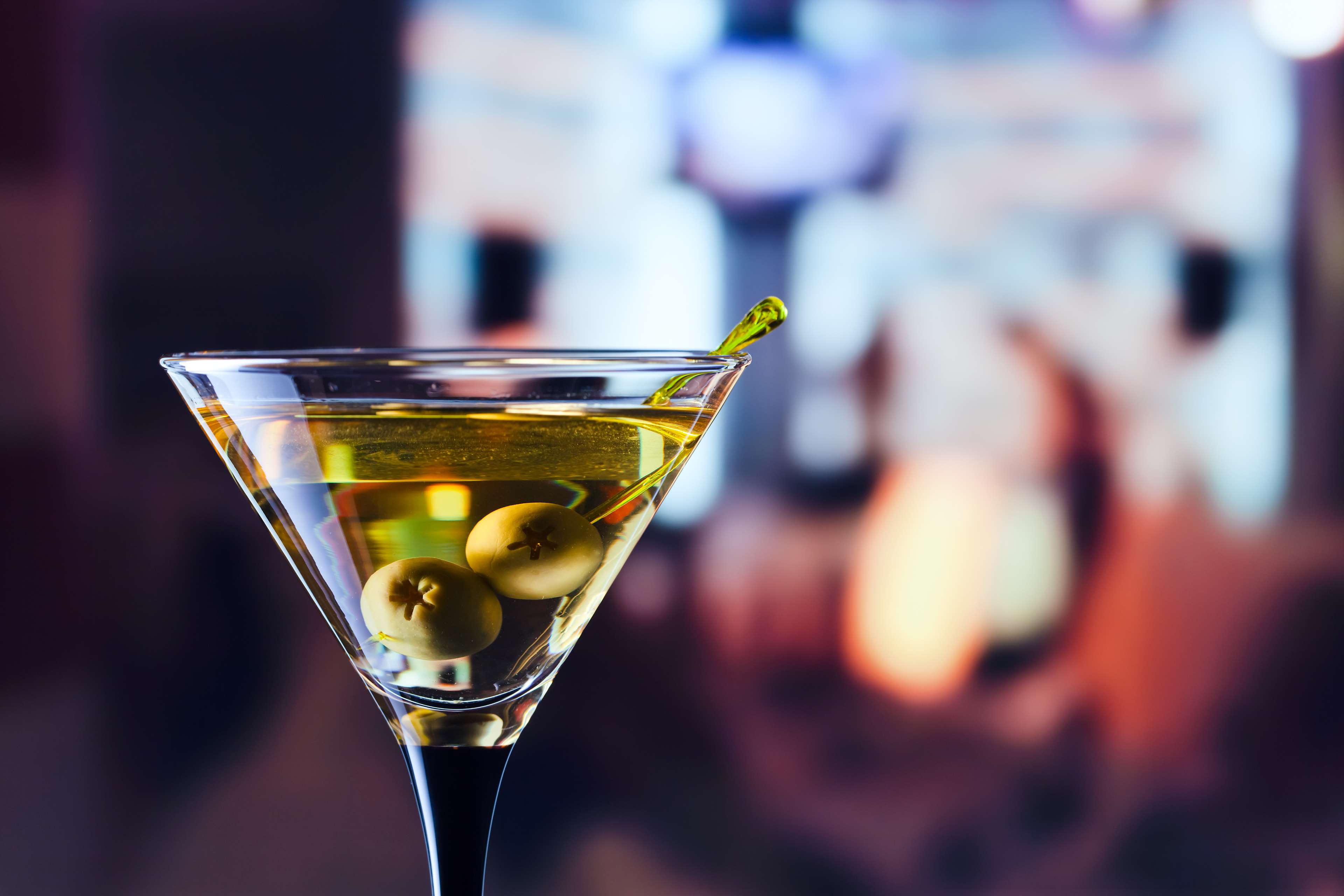 Bigger than Clooney's Casamigos?
Apple (AAPL), Amazon (AMZN), HP (HPQ), and Google (GOOGL) have two things in common: one is that they presented innovative technology to the world and two is that they all started in someone's garage. Small, yet innovative companies often grow big from technologically backed products, even in the spirits industry. George Clooney's Casamigos tequila started as a three man project and sold for approximately $1 billion in 2017 to Diageo (DEO), after only four years of production. Clooney's innovation was simply the claim of hangover reduction during his successful product marketing campaign. Rande Gerber, one of the Casamigos co-founders, said that the inspiration for creating a premium tequila came from an effort to create a drink for themselves that they "could drink all day long – and not be hungover in the morning."
Cavitation Technologies, Inc. has less than 10 employees, and the Company created a technology that actually demonstrates measurable results for suggesting hangover reduction. At a recent investment symposium LD Micro Virtual Conference 2018, the Company announced engagement in joint venture opportunities for marketing, sales, and distribution of spirits. Could the Company capitalize on its technology by creating superior brands and labels that cater to the evolving consumer demand?
Cavitation Technologies, Inc.'s website with details of the alcohol improvement process is https://www.refinedbeverages.com/.
The Company's Equities.com profile can be accessed here, and detailed stock information for (CVAT) is available at cvatinfo.com.
---
In the interest of full disclosure, we call the reader's attention to the fact that Equities.com, Inc. is compensated by the companies profiled in the Spotlight Companies section. The purpose of these profiles is to provide awareness of these companies to investors in the micro, small-cap and growth equity community and should not in any way be considered as a recommendation to buy, sell or hold these securities. Equities.com is not a registered broker dealer, investment advisor, financial analyst, investment banker or other investment professional. We are a publisher of original and third party news and information. All profiles are based on information that is available to the public. The information contained herein should not be considered to be complete and is not guaranteed by Equities.com to be free from misstatement or errors. The views expressed are our own and not intended to be the basis for any investment decision. Readers are reminded to do their own due diligence when researching any companies mentioned on this website. Always bear in mind that investing in early-stage companies is risky and you are encouraged to only invest an amount that you can afford to lose completely without any change in your lifestyle. Equities has been compensated with cash, common shares and/or warrants for market awareness services provided.