​New Technologies and the Cannabis Industry
Ethan Andersen Follow |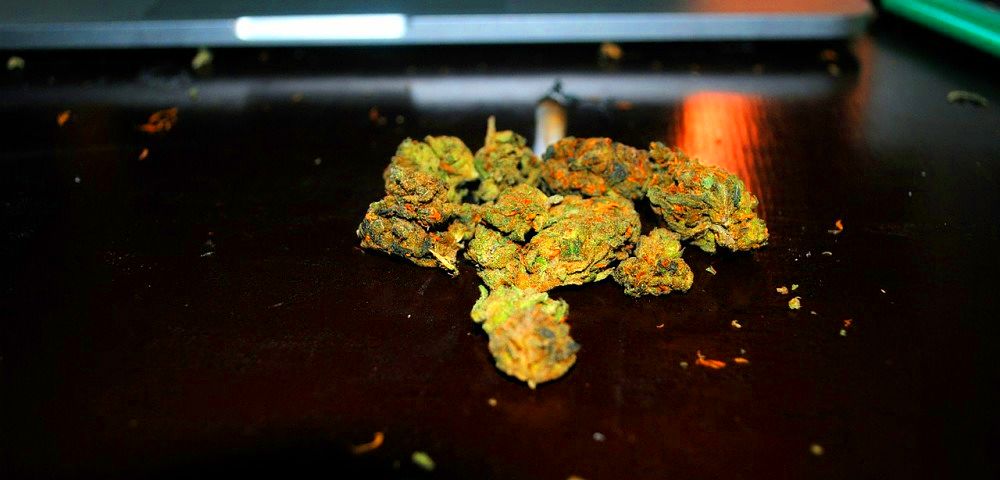 The U.S. cannabis industry is well-known for a range of qualities, from the high potential for development to frequent political and regulatory shifts. Despite the fact that it serves as a relatively new sector, the space continues to grow and change form at an astounding rate. To the benefit of those involved in the industry, be it as an investor, entrepreneur, patient, or consumer, we're in the midst of a dramatic, upward shift that shows no signs of slowing down.

Among the largest factors transforming the landscape of the cannabis industry are technological innovation and implementation, allowing business owners to further develop consumption methods, reach new consumer segments, track business growth, and empower consumers. Here's what a range of experts in the space have to say about the most notable technologies and practices being used in the industry:
Blockchain
"I think that Blockchain technology can alleviate so many of the common pain points for the cannabis industry, not just here in the U.S. but globally as well. The industry is growing and there is no enterprise solution that has standardization, compliance, transparency and auditability."
-- Mike Kramer, Co-Founder and CEO of 420 Blockchain, the first enterprise-level seed-to-sale Blockchain solution in the cannabis industry
Compliance Technologies
"With the rapid change and development of the cannabis industry, technology solutions that can streamline compliance and help manage your operations have become imperative to creating a successful and long lasting business. The challenge is exacerbated by the regulatory fragmentation across the entire industry. Every state is unique, and managing compliance for your licensed business or businesses is a full-time job, especially if you operate in multiple states. Because of that, technology that you can rely on when you can't be on site 24/7 is the only way to free you up to actually run your business. Since cannabis technology is mostly new, it is crucial that you find reliable, battle-tested solutions with provable track records of success."
-- Patrick Vo, CEO of BioTrackTHC, a leading seed-to-sale software company in the cannabis space
CBD Infusion
"When nano-encapsulated, full-spectrum CBD Hemp Oil extracts are protected in a polymer shell on a molecular level, up to 500% improved bioavailability and timed release within the body can be provided. Furthermore, nano-encapsulated, water-soluble CBD provides a fluid format that can be infused into foods and beverages, which has the added benefit of increased precision dosing. This serves as a perfect union between the preventative health principles of nutrition and targeted clinical treatment." --John-David A. Belfontaine, CEO of Phivida, a traditional whole plant medicine company with a focus on medicinal hemp
Nano-encapsulation
"THC or CBD-infused sub-lingual oral strips, which are similar to breath strips, serve as a safer, healthier alternative to smoking (while also allowing for accurate dosage and assured purity). Unlike edibles, which have significant dosage and consistency deficiencies, the delivery of nano-encapsulated biological molecules through mucous membranes provides great therapeutic value while achieving ease of administration, compliance, dose repeatability, and improved bioavailability."
-- Jim Pakulis, President of Lifestyle Delivery Systems, a vertically integrated cannabis company advancing the science of cannabis
Apps
"I think technology is giving consumers power through education and information. People are having the cannabis experience they desire thanks to helpful apps. Consumers and producers are connected in a way that wasn't possible 10 years ago, thanks to both legalization and current technologies."
-- Mike Weiss, President/Founder of Cannacopia, a mobile app that enables users to discover which marijuana strains help them feel the way they want, based on their desired mental mood, physical effects, medical condition, and taste preferences
Extraction
"In the extraction process there is a lot going on. Methods of isolating specific compounds, new automated recipe based processing, new techniques in whole plant processing, more rapid extractions using co-solvents, just to mention a few. Greater demands for higher grade oils compel extractors to be more precise, efficient, and consistent."
-- Norman Olson, Director of Marketing & Business Affairs at Hightech Extracts, an engineering company developing systems for the manufacturing of extract-based products
DISCLOSURE: The views and opinions expressed in this article are those of the authors, and do not represent the views of equities.com. Readers should not consider statements made by the author as formal recommendations and should consult their financial advisor before making any investment decisions. To read our full disclosure, please go to: http://www.equities.com/disclaimer