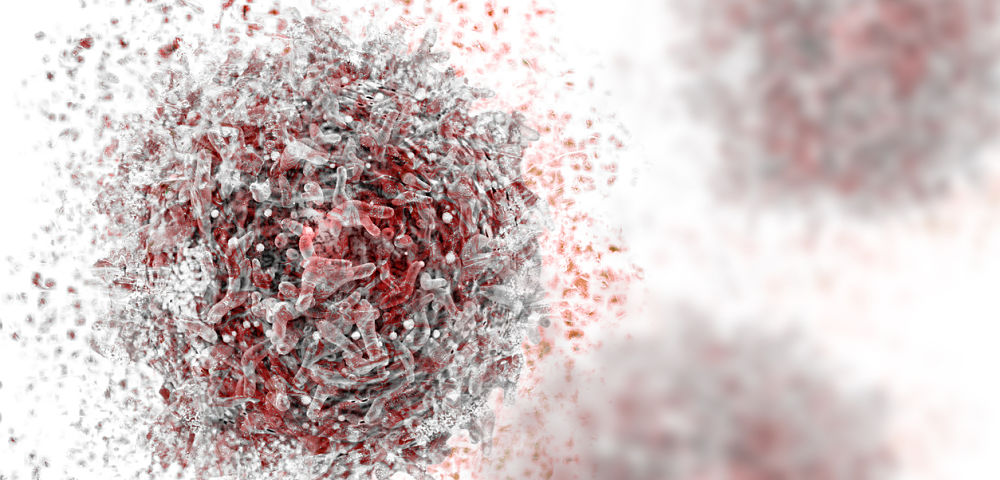 Immunovaccine Inc. (TSX:IMV) (OTCQX:IMMVF), a clinical stage immuno-oncology company, today announced that it presented new research on its T-cell activating platform at the American Association for Cancer Research (AACR) Annual Meeting 2018.
In collaboration with Incyte Corporation, researchers presented a poster supporting the enhanced anti-cancer immune responses from the combination of Immunovaccine's proprietary T cell activating technology and Incyte's IDO1 inhibitor program. A second poster analyzed the novel capability, as compared to other formulation technologies, of Immunovaccine's delivery technology to combine a large range of anti-cancer peptides into a single formulation.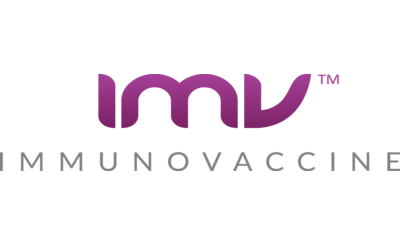 "This is important data for our Company as it further indicates the potential of our collaborative work, including our ongoing program with Incyte, to provide heightened T cell infiltration and overall anti-cancer immune responses," said Frederic Ors, Chief Executive Officer, Immunovaccine. "Our data at AACR continues to demonstrate that our novel mechanism of action may hold the key to bridging the gap between in vivo therapies that can elicit T cell activation, and immune responses that can trigger disease regression. We look forward to continued work on these important programs."
In the poster, "Combination of a T cell activating immunotherapy with immune modulators alters the tumour microenvironment and promotes more effective tumour control in preclinical models," researchers presented new preclinical analysis on the combination of Immunovaccine's DPX-based therapies, Incyte's epacadostat, and low-dose cyclophosphamide in tumor models. As part of the analysis, researchers also examined the potential for heightened tumor response from T cell infiltration in the tumour microenvironment. The study indicated that the triple combination immunotherapy demonstrated a significant delay in tumour progression. Analysis of the T cells suggested that other immune modulating therapies, such as checkpoint inhibitors, could further enhance tumour control.
Related to Immunovaccine's neoepitope program, researchers presented the poster, "A novel delivery platform containing up to 25 neoantigens can induce robust immune responses in a single formulation." This study investigated the effects on immune response when formulating a broad range of peptides across multiple delivery technologies, including the Company's proprietary formulation. The study indicated that Immunovaccine's novel technology could incorporate at least 25 neo-antigens into a single formulation, which generated strong CD8+ T cell responses, in excess of those induced by other formulations.
About Immunovaccine
Immunovaccine Inc. is a clinical stage biopharmaceutical company dedicated to making immunotherapy more effective, more broadly applicable, and more widely available to people facing cancer and other serious diseases. Immunovaccine develops T cell-activating cancer immunotherapies based on the Company's proprietary drug delivery platform. This patented technology provides controlled and prolonged exposure to a broad range of immunogenic stimuli. Immunovaccine has advanced two T cell-activating therapies for cancer through Phase 1 human clinical trials and is currently conducting a Phase 1b study with Incyte Corporation assessing its lead cancer therapy, DPX-Survivac, as a combination therapy in ovarian cancer. The Company is also exploring additional applications of its platform, including DPX-RSV, an innovative vaccine candidate for respiratory syncytial virus (RSV), which has recently completed a Phase 1 clinical trial. Immunovaccine also has ongoing clinical projects to assess the potential of DepoVax to address malaria and the Zika virus. Connect at www.imvaccine.com.
Immunovaccine Forward-Looking Statements
This press release contains forward-looking information under applicable securities law. All information that addresses activities or developments that we expect to occur in the future is forward-looking information. Forward-looking statements are based on the estimates and opinions of management on the date the statements are made. However, they should not be regarded as a representation that any of them will be achieved. Actual results may differ materially from those set forth in this press release due to risks affecting the Company, including access to capital, the completion of clinical trials and receipt of all regulatory approvals. Immunovaccine Inc. assumes no responsibility to update forward-looking statements in this press release except as required by law.
In the interest of full disclosure, we call the reader's attention to the fact that Equities.com, Inc. is compensated by the companies profiled in the Spotlight Companies section. The purpose of these profiles is to provide awareness of these companies to investors in the micro, small-cap and growth equity community and should not in any way be considered as a recommendation to buy, sell or hold these securities. Equities.com is not a registered broker dealer, investment advisor, financial analyst, investment banker or other investment professional. We are a publisher of original and third party news and information. All profiles are based on information that is available to the public. The information contained herein should not be considered to be complete and is not guaranteed by Equities.com to be free from misstatement or errors. The views expressed are our own and not intended to be the basis for any investment decision. Readers are reminded to do their own due diligence when researching any companies mentioned on this website. Always bear in mind that investing in early-stage companies is risky and you are encouraged to only invest an amount that you can afford to lose completely without any change in your lifestyle. Equities has been compensated with cash, common shares and/or warrants for market awareness services provided.