The popular averages are pushing the upper boundary of the sideways pattern that has defined the market structure for the better part of the last six months. The benchmark indices have yet to push through to new high ground – I had expected this to happen earlier in the week – but I still nevertheless expect new highs in the Dow, S&P, NYA, and NASDAQ Comp in the coming days.
Probably not the Dow Transports or the Russell 2000 – although the small cap index does not look as much a laggard as does the Dow Jones Transportation Average. The 2,125 price octave basis the S&P 500 cash index is a major price octave for this index. We are just about there.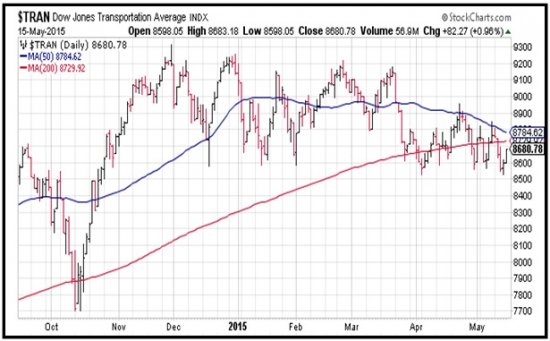 I would expect the S&P to break out above this level modestly so next week along with new highs in the other indices referenced above. New highs in the NAZ will likely to bring-on a plethora of media hype about the "New Economy Stocks are Back." (Remember "New Economy – Old Economy stock discussion from 2000?) But even with that, I still have a bearish bias over the next week or two or three. The four trading cycle structure in each primary cycle calls for a wash-out low in the next couple of weeks. I'm hesitant to put out a date on the next "low" until I get confirmation of my expected high. I also believe the 2007-style scenario I laid out in last week's UPDATE looks to be a fairly likely scenario now – that is, new highs next week, sharp selloff to follow marking the next primary cycle low, then one more rally to new highs to complete the topping process.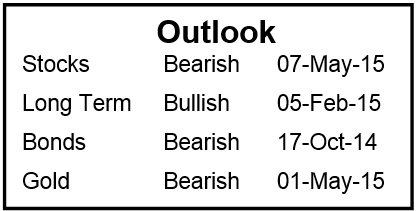 Each month, Stan Harley publishes The Harley Market Letter, a newsletter that provides advanced technical analysis of stocks, bonds, and precious metals. This is the most recent update to the Harley Market Letter for May. Want to learn more from acclaimed market analyst Stan Harley? Visit his site and subscribe to the full Harley Market Letter.
DISCLOSURE: The views and opinions expressed in this article are those of the authors, and do not represent the views of equities.com. Readers should not consider statements made by the author as formal recommendations and should consult their financial advisor before making any investment decisions. To read our full disclosure, please go to: http://www.equities.com/disclaimer