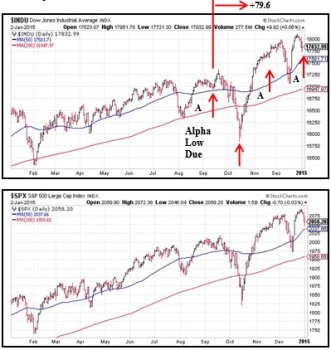 Following the rebound out of the lows of December 16, 2014 that saw the Dow and S&P push to record highs, I decided I needed to do a thorough examination of the monthly cycles going back to 1900. In my January 1 market letter, I published my latest research on a monthly cyclical function I recently found that has averaged 318.4 months over the last 100 years. My analysis of that function has me now in the camp that says this bull market is not over – my earlier bearish prognostications notwithstanding. This is a constant work in progress…Long story short, the pattern would suggest this bull market is likely to extend into this year with July 2015 as a nominal target for the final high.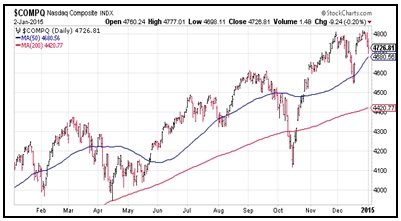 I have some preliminary work that suggests the time period right around March 18 is one to focus on…more on that later. Having come to reckon with the strong likelihood that further bull market action is in the offing, I am now looking for an entry point to revert from bearish back to bullish. My daily and hourly cyclical functions suggest low in the alpha portion of the 39.8 TD cycle is due here very shortly. As such, I'm advising a NEUTRAL outlook on the close today; assuming we get confirmation, I will probably advise a bullish outlook for the close next Tuesday. The man who refuses to change his mind will soon have no change to mind…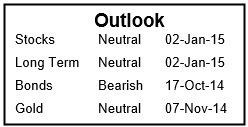 Each month, Stan Harley publishes The Harley Market Letter, a newsletter that provides advanced technical analysis of stocks, bonds, and precious metals. This is the latest update to the Harley Market Letter for December. Want to learn more from acclaimed market analyst Stan Harley? Visit his site and subscribe to the full Harley Market Letter.
DISCLOSURE: The views and opinions expressed in this article are those of the authors, and do not represent the views of equities.com. Readers should not consider statements made by the author as formal recommendations and should consult their financial advisor before making any investment decisions. To read our full disclosure, please go to: http://www.equities.com/disclaimer