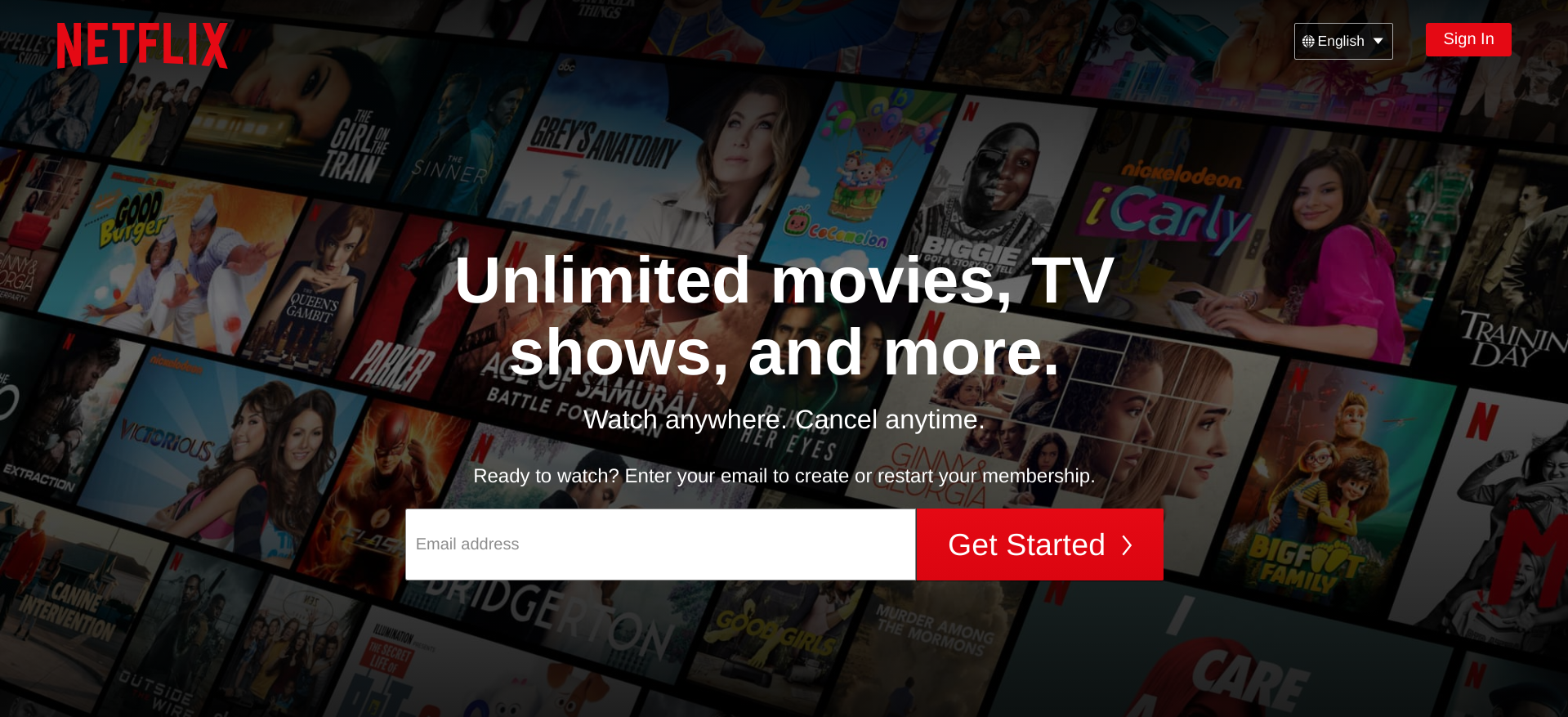 Image source: Screenshot, March 15, 2021. Source: Netflix.com
Netflix Inc (Nasdaq: Chart NFLX - $320.37 26.47 (9.006%) ) is cracking down on viewers who may be borrowing passwords from paid users in order to watch the popular streaming service.
The streaming giant began testing out a new policy last week with an unspecified number of customers, asking them to verify their account with either an email or texted code. Upon logging into Netflix, they were greeted with a message saying, "If you don't live with the owner of this account, you need your own account to keep watching."
On Friday, a Netflix spokesperson confirmed a screenshot of the sign-on screen to ABC News and told the outlet the test was "designed to help ensure that people using Netflix accounts are authorized to do so."
The test is currently only on TV devices and it is unclear if users all need to be on the same IP address to be considered in the same household.
CNBC reported that up until now, strong growth in subscriber numbers and Netflix's stock price helped to offset concerns about revenue lost due to password-sharing.
Even though Netflix surpassed the 200 million global subscriber mark earlier this year, shares have underperformed as investors have been cycling away from growth stocks.
Additionally, Netflix has seen increased competition from streaming services like Disney+, AT&T's HBO Max, NBCUniversal's Peacock and ViacomCBS's Paramount+.
Approximately one-third of subscribers to platforms like Netflix share their password with someone outside of their household, The Wall Street Journal reported in June 2020, citing data from market research firm Magid.
In October 2019, Netflix's chief product officer Greg Peters said the company would "continue to monitor" password sharing but had "no big plans" to announce regarding doing something different. The main step the company has taken to try and curb the practice was setting limits simultaneous streaming.
Netflix's Basic plan ($8.99) enables streaming on a single device, while the Standard plan ($13.99) offers streaming on up to two devices and the Premium plan ($17.99) on up to four devices. There is no limit, however, on the number of devices into which a single account can be logged.
_____
Source: Equities News