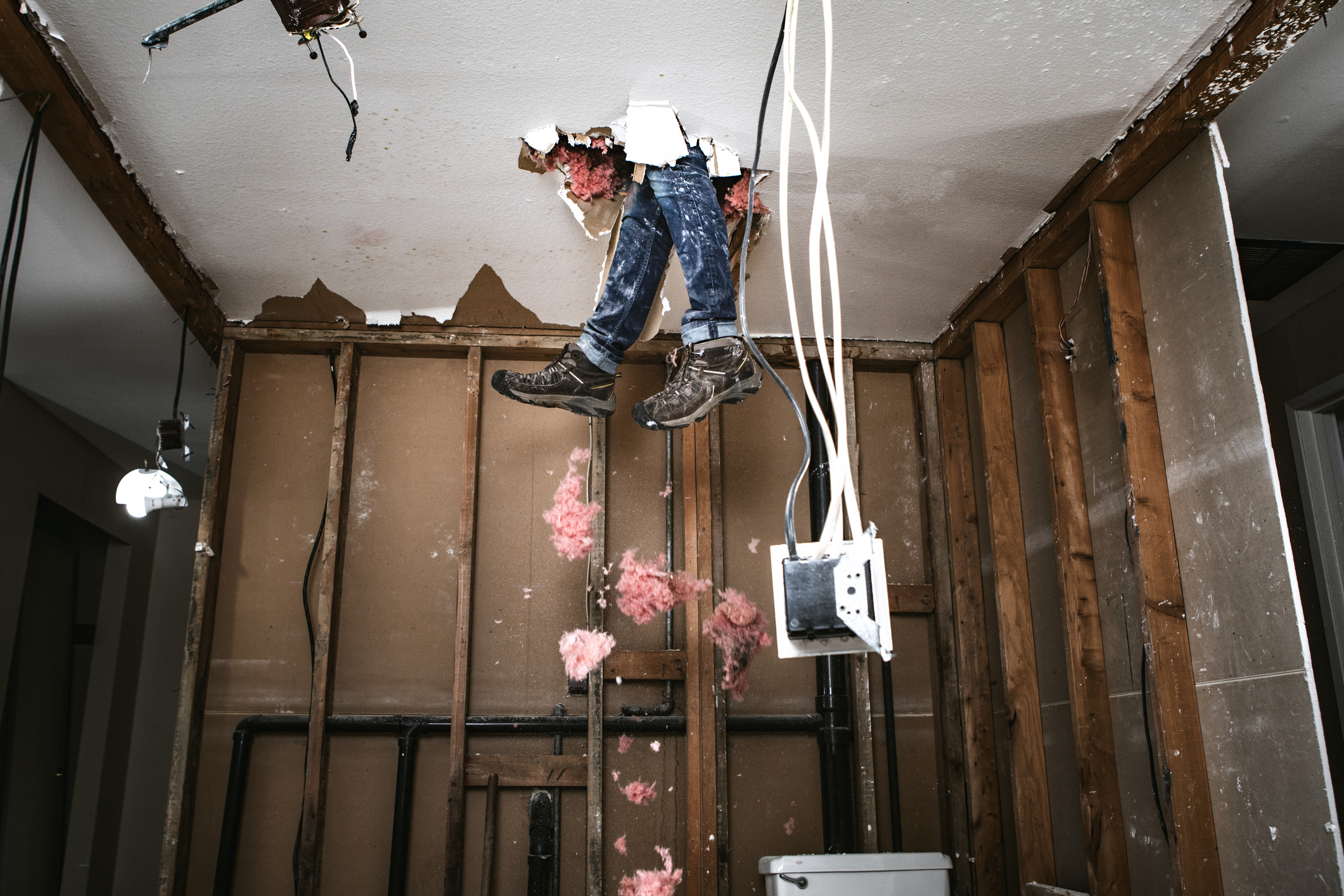 Image: iStock.com/RyanJLane
August 2019 — Myth Buster
This second installment on horrendous managers reveals another destructive executive trait, a practice that will be recognized by every reader. Beyond laziness, our July entry, and with an acknowledgement to the long-standing Peter Principle, an amazing number of senior managers simply do not understand the job they are supposed to do. This toxic trait includes those who do not have the technical skill to manage what they are charged with doing as well as senior managers who do not even grasp the nature of the industry they are currently working in.
From the Myth Buster's experience, here is why the famous Peter Principle works. Managers do a very good job in one area. As they get promoted, they find that they have no direct experience or training in these new areas. Early in their careers, they rely on education and youthful energy. They are frequently adept in some critical skill such as accounting, sales or information technology (IT). As the years go by and they rise in level of responsibility, they wind up in no man's land with no skill or willingness to learn. Personality needs to be backed up by hard work. Technical skill in one area cries out for the ability to manage a team of professionals. Effective managers must see problems coming and react quickly. Too often, this group is unable to meet the call especially when they change industries.
A historical example would be Marissa Mayer of Yahoo, who had made her name rising through the Google ranks, in charge of the consumer business which included the all-important area of search. Though she was unquestionably a product star at Google, she had little experience managing operations when she was tapped by Yahoo to be its CEO in 2012. Yahoo's already diminished market share in its core search business continued to waste away — declining a further 26% during her tenure from 2.95% to 2.18% of worldwide searches according to Statcounter — while more than fifty acquisitions at a cost of $3 billion went nowhere. Mayer also was at the helm for two massive security breaches that affected over 1 billion Yahoo accounts while negotiations with Verizon (VZ) were well underway, resulting in a discounted purchase price by Verizon. Despite her previous successes at Google, Mayer was unable to make good business decisions or integrate her acquisitions with the Yahoo line to build new businesses. Her Yahoo reign, cushioned as it was by her $23 million golden parachute, effectively ended Yahoo's existence as an operating company.
And now for more examples from the Myth Buster's gallery of flunkies! One company President was short, had large feet and a squeaky voice, giving him a terrible lack of presence and a clownish appearance. At company meetings, he was unable to speak intelligently about the products, services, customers or challenges faced by the company. When people spoke about him, they referred to him as a "bean counter." In senior management meetings, he spoke only of revenue. In line with the Peter Principle, he was a good bean counter. However, he gave no credit for customer satisfaction, product quality, repeat sales, creation of new products or managing the legal, ethical or human resources matters at the organization.
He invariably described fairly routine financial matters as the most complex problems ever faced. He said his job was more complex than managing IBM (IBM). At company meetings, he put on a good face and would say, "Well, when I talk to our clients…" Sophisticated managers would wince – too polite to groan. He never spoke to clients.
Seeking Leadership Traits
Presence stands out as an important trait for leaders. In one of the Myth Buster's more peculiar experiences, another toxic CEO was a short individual who used a large amount of hair tonic and sniped at anyone whose suit was not up to his standards. One evening, the Myth Buster and the CEO were standing on a platform at an organization meeting when a US Congressman, the Guest of Honor, entered. He was late and walked rapidly to the front. He could not quite remember who was who. So, he approached the Myth Buster, who is eight inches taller than the CEO, and said, "Good evening. You're doing a great job." (He evidently thought the Myth Buster was the CEO.) The toxic CEO was not pleased.
This CEO was also very concerned about his image and his personal worth. No one was allowed to speak to him, call him or even knock on his door until 10:00 am. His secretary said he was "having coffee and a muffin." Based on his sour personality, the muffin was probably made of prunes. But, that was a cover story. In fact, each morning he carefully reviewed his personal investment portfolio. He had the IT staff set up a program where he could click on his entire portfolio and wade through the luscious details of the earnings of the previous day.
This "leader" had been hired from a company that went out of business. Like the first president discussed above, he knew nothing about the products and services of the organization or the industry. Quality and customer needs were never his concern, only profit. Spending was tightly controlled, except for his office. Nero – the namesake of this series – showed more focus on daily problems than this empty figurehead.
These insights into bad management derive from managers who simply did not understand the industry they were working in. Unfortunately, this pattern is all too common. A human resources aficionado newly employed in a manufacturing environment might go easy on expensive union contracts. An accountant in a high tech environment might cut back on research costs. An executive with experience selling luxury goods might flop in a company that sells laundry and household goods. Such managers simply do not understand the business they find themselves in.
By now, it must be clear that the Myth Buster's painful experience with bad managers parallels your own. This myth offers some powerful and humorous insights into poor management, giving a window into how even the great corporations slip into poor decisions made by smart managers with excellent presence but without the grit to get to the bottom of company problems and actually solve them. Part III of this series will continue our examination by looking at the worst management trait.
**********************
Michael McTague, Ph.D. is Executive Vice President at Able Global Partners in New York, a private equity firm.
Equities Contributor: Michael McTague, PhD
Source: Equities News