​Nell Sloane's CryptoCorner Notebook: A Week of Pullbacks
MoneyShow Follow |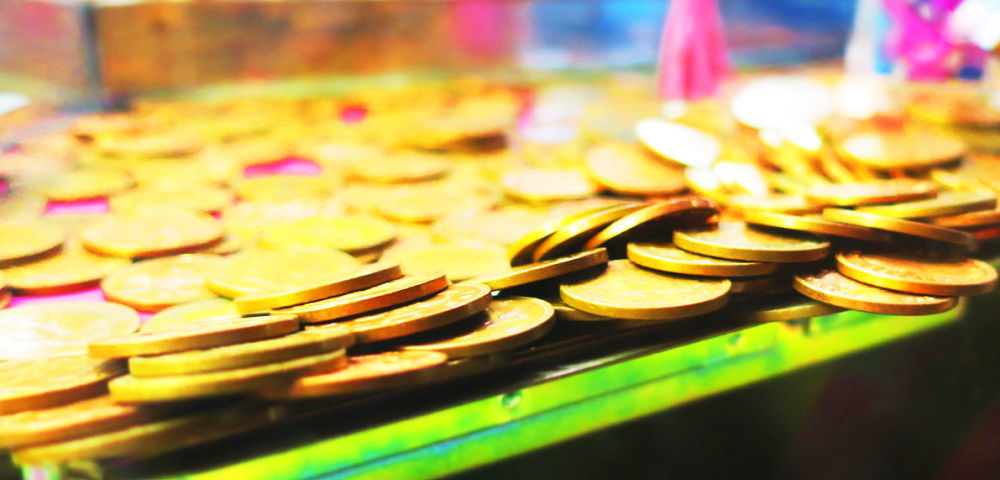 This week's cryptocurrency and bitcoin news: Goldman backs Circle, Block.one could raise $176 billion, Coinbase acquires Paradex, bitcoin wallets are at a standstill and we saw a decent 11% pullback in our CrytpoCorner Index, reports Nell Sloane.

GS Circle: If you haven't been following Goldman Sachs ( (GS)) foray into the space, you are missing out. We know they have started a trading desk and we know they are backing this startup called Circle. Circle plans on offering a cryptocurrency that is pegged to the USD. We are very interested into seeing the inner workings that will go into tracking the USD as a twin! More centralization of a decentralized technology, just not sure it fits, will see.
**
Block.one ICO: The WSJ reports that Block.one with its sales of its EOS tokens are on target to raise over $4 billion in an ICO. This year, 2018 has already surpassed the 2017 total ICO mark which stands at $7.15 billion thus far.
**
EOS has had some negative press lately as an internet security firm out of China has found vulnerabilities in its platform. We are sure patches for these loopholes will be found, but this is further evidence of the infancy of this technology.
**
Speaking of ICOs, Coinbase continues its push into one day hopefully be able to list ERC20 tokens on their site. They recently acquired a company called Paradex.
Paradex is a decentralized exchange and thus, it will be interesting to watch talks with the SEC about this new acquisition and the future of launching new tradable coins onto the Coinbase site.
OK, so how did the cryptos fare this week? The majority of the coins saw double digit percentage pullbacks. We have become accustomed to their ebb and flow and will see if this recent downdraft is met with some bargain hunting buying.
We saw a decent 11% pullback in our CrytpoCorner Index shown here, but the top 5 BTC wallets are pretty much at a standstill with not much weekly action, just some straight up Holding.
Nell Sloane is editor and principal of Capital Trading Group.
Subscribe to Nell Sloane's free Unique Insights and Crypto Corner newsletters here
About MoneyShow.com: Founded in 1981, MoneyShow is a privately held financial media company headquartered in Sarasota, Florida. As a global network of investing and trading education, MoneyShow presents an extensive agenda of live and online events that attract over 75,000 investors, traders and financial advisors around the world.
DISCLOSURE: The views and opinions expressed in this article are those of the authors, and do not represent the views of equities.com. Readers should not consider statements made by the author as formal recommendations and should consult their financial advisor before making any investment decisions. To read our full disclosure, please go to: http://www.equities.com/disclaimer