Lows Bring Decent Bottom Picking
MoneyShow Follow |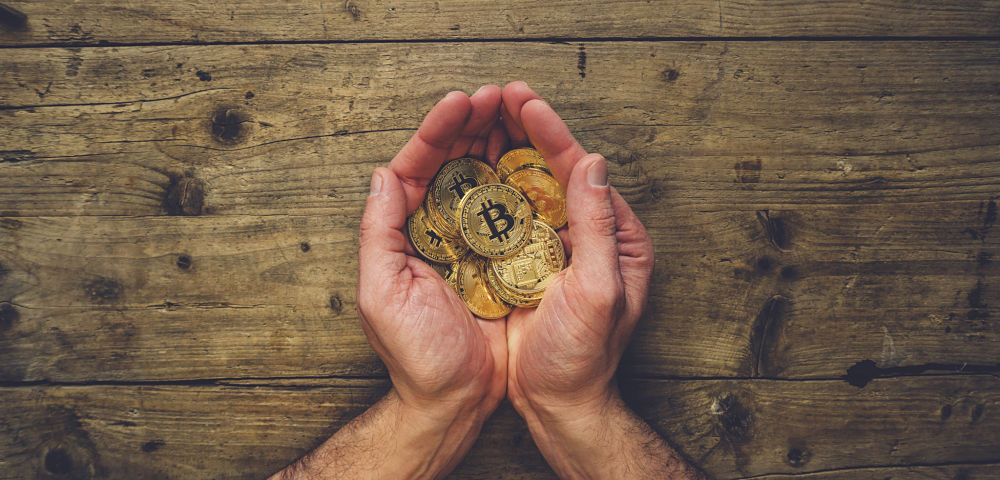 Nell Sloane's CryptoCorner: SEC guidance on ether: not securities. Bullish on blockchain. Our Crypto Corner Index posted a loss of nearly 19% and continues to be rejected by our moving average for the week ending June 15. New lows should bring decent bottom picking.

In crypto land a top regulator at the SEC gave positive statements June 14 regarding the regulation of ether, the cryptocurrency of the ethereum network. At the Yahoo Finance All Markets Summit in San Francisco, William Hinman of the SEC said, "based on my understanding of the present state of ether, the ethereum network and its decentralized structure, current offers and sales of ether are not securities transactions."
Blockchain bulls: Although we are longer term bulls of this decentralized P2P system of blockchain, we can't lose sight of the short term negative aberrations and seemingly lack of excitement in the space. These things take time and usually sideways action, or taking a break is good for longer term prospects. We feel that the investing community needs further confirmation that the ecosystem is growing and is viable, before jumping back in.

Central banks doubt crypto:We kind of laughed when we read an article from the Bank of International Settlements and their assessment that cryptocurrencies and their "elusive promise of decentralized trust." The article found here is a good read to gain some background but their assumptions are trivial at best. What it does continue to tell us is that the battle between centralized and decentralized has just begun. Then again, maybe this is just more evidence of the two-tiered economies. One by which a very few benefit and thus are beholden to the fiat centralized system and the other by which the commoner would be better served from a decentralized less interventionist system.
This will be a battle that will rage on for some time and our guess is a hybrid version is in the offing from our central bank overlords.In time a fully decentralized trust-less system will be the future, whether the globalists like it or not.
As for this week's cryptocurrencies, on average an across the board 20% reduction last week was seen. We would expect current levels to hold for now and a trading range just widened out a bit.
New lows were seen in the majority of crypto and this should bring in some decent bottom picking demand.
Our Crypto Corner Index posted a loss of nearly 19% and continues to be rejected by our moving average.
We will use a close above our red line of death as a precursor to a larger up move. As for now we are sufficiently below and well within a sideways range.
**
We also read in the WSJ how baseball attendance has plummeted, well, this may be more substantial evidence of the 2-tier economy and lack of real discretionary spending. Then again, maybe it's the fact that many are sick and tired of seeing the same teams win, or maybe the salaries have affected the whole professional sports in general as people have come to loathe such things. We love baseball, but we can sense when even the players themselves are all about the money and less about the game, this isn't singular to baseball either, we're just sayin…
Summer is in full swing and we hope you find time to take a break from the action and take life in.
Cheers!
Nell
Nell Sloane is the editor and principal at Capital Trading Group.
Subscribe to Nell Sloane's free Unique Insights and Crypto Corner newsletters here
About MoneyShow.com: Founded in 1981, MoneyShow is a privately held financial media company headquartered in Sarasota, Florida. As a global network of investing and trading education, MoneyShow presents an extensive agenda of live and online events that attract over 75,000 investors, traders and financial advisors around the world.
DISCLOSURE: The views and opinions expressed in this article are those of the authors, and do not represent the views of equities.com. Readers should not consider statements made by the author as formal recommendations and should consult their financial advisor before making any investment decisions. To read our full disclosure, please go to: http://www.equities.com/disclaimer