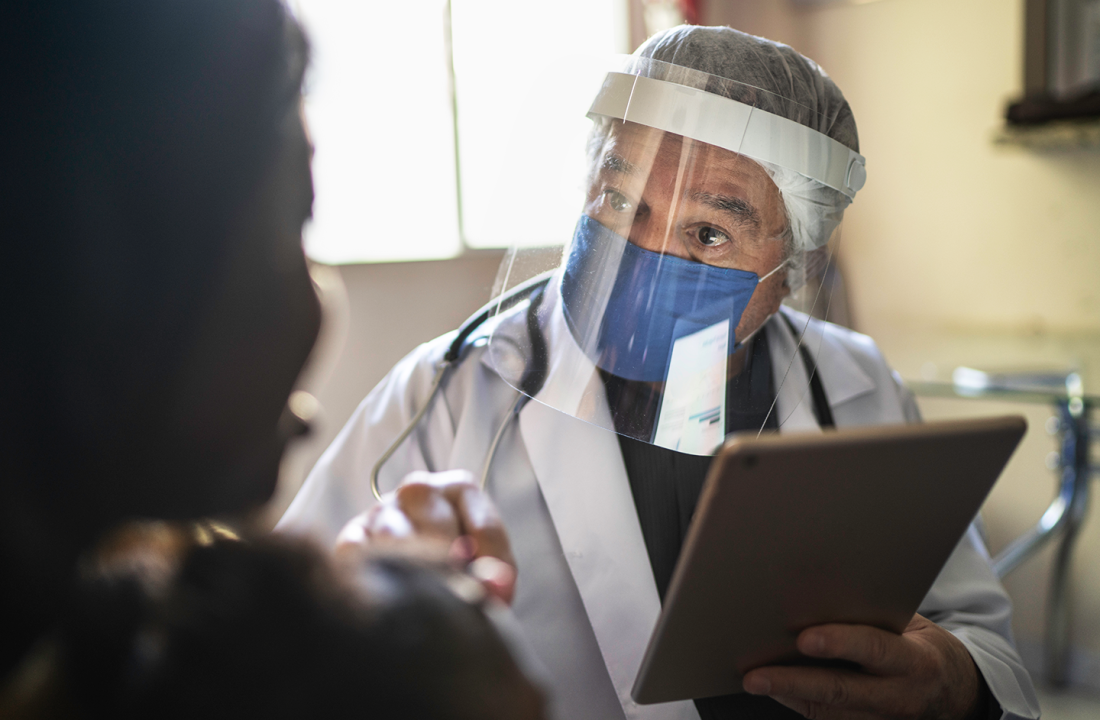 After being granted emergency use authorization by the US Food and Drug Administration on Saturday, nearly 4 million doses of Johnson & Johnson's COVID-19 vaccine are being shipped out across the country.
During a White House COVID-19 press briefing Monday morning, officials said a rapid rollout of the vaccine stockpile is underway, and Americans ages 18 and older should be able to start getting the single-dose shot within the next 24 to 48 hours. By the end of March, the New Jersey-based drugmaker will deliver 16 million more doses and 100 million by the end of June, officials said.
The J&J vaccine gives the US government another tool as it tries to immunize as many Americans as quickly as possible.
The two other vaccines being distributed – one from Pfizer-BioNTech and one from Moderna – are double-dose shots and have efficacy rates of about 95%, with an even greater protection against severe forms of coronavirus.
The J&J vaccine has shown a 72% efficacy rate against mild to severe/critical disease among US trial participants. It is more effective against severe forms of disease, with about 85% protection.
More than 96.4 million vaccine doses have been distributed in the United States with more than 75 million doses administered, according to the US Centers for Disease Control and Prevention. About 15% of Americans have received one dose so far of the Moderna or Pfizer/BioNTech vaccine, data shows.
Unlike Pfizer's and Moderna's vaccines, J&J's one-dose regimen eliminates the need for patients to return for a second dose and it can be stored at refrigerator temperatures for months.
The country's top infectious disease expert, Dr. Anthony Fauci, is urging Americans to accept any of the three vaccines that becomes available to them first.
"All three of them are really quite good," Fauci said during an appearance Sunday on NBC's Meet the Press. "If you go to a place and you have J&J and that's the one that's available now, I would take it."
Fauci noted additionally that direct comparison is difficult because the trials had different goals and J&J's was conducted while more contagious new variants of the virus were circulating.
Studies are now underway to determine each vaccine's effectiveness and safety for children under 18, he said. Elementary school students could get doses toward the end of the year or the beginning of next year, while high-school students could get it in the fall, according to Fauci.
President Joe Biden has said there should be enough supply to vaccinate the entire country by the end of July.
On Saturday, Biden called the emergency use authorization of a third vaccine "exciting news" and "an encouraging development in our efforts to bring an end to the crisis."
"But I want to be clear: this fight is far from over. Though we celebrate today's news, I urge all Americans — keep washing your hands, stay socially distanced and keep wearing masks. As I have said many times, things are still likely to get worse again as new variants spread, and the current improvement could reverse," the president said.
"There is a light at the end of the tunnel, but we cannot let our guard down now or assume that victory is inevitable," Biden said.
_____
Source: Equities News