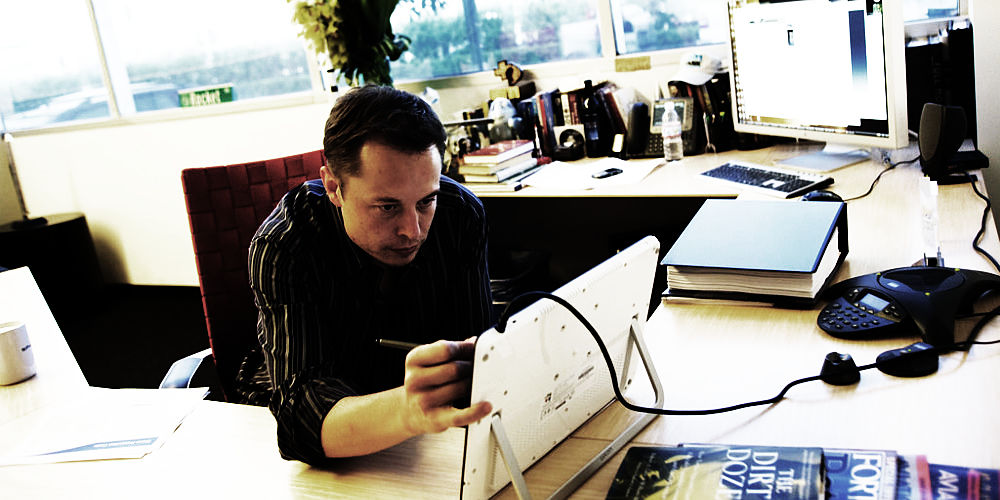 Tesla's TSLA CEO, Elon Musk, mocked the US Securities and Exchange Commission on Thursday, hours after a federal judge ordered him and the regulator to justify their settlement of securities fraud charges.
"Just want to that the Shortseller Enrichment Commission is doing incredible work," Musk, a frequent critic of investors betting against the electric car company, wrote on Twitter. "And the name change is so on point!"
Shares of Tesla closed down 4.4% at $281.83, and fell another 2.2% after market hours following Musk's tweet.
The settlement last Saturday was intended to resolve charges that Musk misled investors in tweets on7 August, including that there was "funding secured" to take his Palo Alto, California-based company private at $420 a share.
Musk agreed to pay a $20m fine and step aside as Tesla's chairman for three years.
Tesla also accepted a $20m fine, despite not being charged with fraud.
Musk's latest tweet came less than four hours after the US district judge Alison Nathan in Manhattan ordered him and the SEC to explain by 11 October in a joint letter why their settlement was fair and reasonable and would not hurt the public interest.
The judge said it was her regular practice to request such letters.
Nathan "may want to know why Tesla is paying a fine because the CEO doesn't know when to shut up", said Adam Pritchard, a University of Michigan law professor and former SEC lawyer.
Tesla declined to comment. The SEC did not respond to requests for comment on Nathan's order and Musk's tweet.
Lawyers said prior to Musk's latest tweet that his settlement would probably win approval, though orders such as Nathan's are not particularly common.
"In and of itself it's not an ominous sign," said Jordan Thomas, a partner at Labaton Sucharow and former SEC lawyer. "The vast majority of settlements like this are approved by courts."
Musk's barb at the SEC didn't violate the settlement because he didn't explicitly criticize as it as being unfair or unwarranted, said Peter Henning, a Wayne State law professor who was formerly an SEC attorney.
As part of Musk's settlement with the SEC, Tesla is supposed to monitor its CEO's Twitter posts, but only those that have to do with company news. But that doesn't mean Tesla's board can't order Musk to tone down his Twitter act in the best interests of the company.
"Someone has to get a hold of his Twitter account and stop him," Henning said.