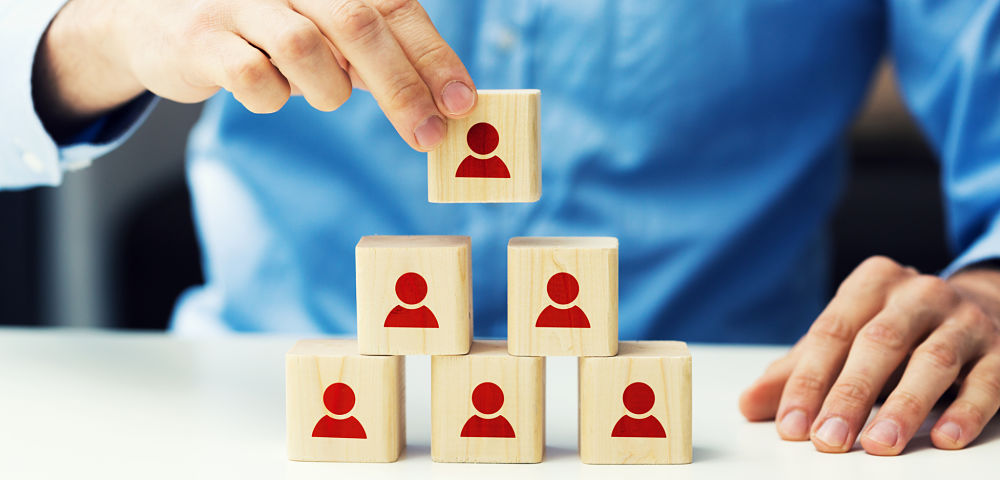 Multilevel marketing, often called network marketing, involves selling products by word of mouth and direct sales. It is estimated to be a $100 billion industry, and there is an estimated 38 million people in the US working, at least part-time out of their homes, for multilevel marketing companies, according to Brandon Gaille's blog.
The Federal Trade Commission's website defines it this way: "In multilevel or network marketing, individuals sell products to the public — often by word of mouth and direct sales. Typically, distributors earn commissions, not only for their own sales, but also for sales made by the people they recruit."
In many cases, being a sales representative with a network marketing company is a way to supplement one's income. Network marketing can be great for stay at home parents, retirees, students, and anyone seeking a side hustle. What many don't realize, for those at the top, it can also be quite lucrative and the primary source of household revenue.
The Federal Trade Commission recommends asking questions and getting the all the details when considering joining a multilevel marketing company. Learning about the business, researching the track record, and being well-informed about the contract and compensation structure, are crucial when making one's evaluation.
Full disclosure, I am not a multilevel marketer, and am not compensated in any way for this article. To analyze the multilevel marketing model, I decided to get the inside scoop directly from someone who is doing it, and who is enjoying the experience.
Michaela Hughes has been involved with the arts all her life. She started out as a child actress, and her first film was Hellfighters with John Wayne at the age of 12. She has performed with ballet companies, on TV, and on Broadway. She is now a consultant with Arbonne, one of the most well-known and respected multilevel marketing companies in the world.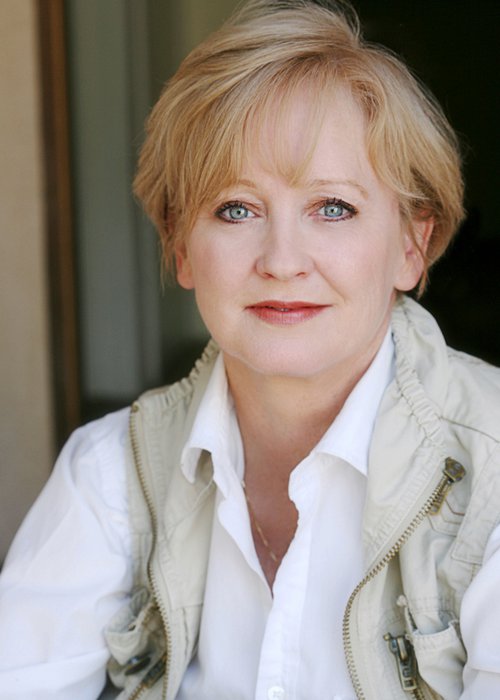 Duffy: How did you get involved with Arbonne?
Hughes: I was invited by an old show business friend, Elizabeth, who I had done the world tour of A Chorus Line with, to take a look at a possibility. It's kind of a joke now in that she almost didn't invite me to her business launch because she thought: "Michaela would never be interested in something like this and she'll sit there with her arms crossed and have lots of attitude." But, she did invite me because she also knew that I was very unhappy in my job of teaching at a privately-owned film school, not being valued, having my creativity stifled, and frankly making the owners a great deal of money. So, I went — and I do think I sat there with my arms crossed — but I heard things that were of great interest to me.
Duffy: What drew you in why do you like it?
Hughes: I saw a way out of a soul-sucking job, a way to stop simply exchanging time for money, and a way that I could build a substantial asset for myself. Because honestly, with my job at the time, I didn't see an extra six or seven figures coming down the pike any day soon! And I could do it part-time and still pursue my artistic endeavors. It was a win/win in my mind.
I always say I got into Arbonne for the money (which is true), but of course it's really about what the money can provide me.
I'm halfway up the compensation plan, and it's amazing to me. That, after a relatively short time, with concentrated effort, I am rising in a company that values my efforts, builds up my confidence, helps me grow as a person — and of course, helps me make money!
My efforts have not only empowered and enriched my life, but have allowed me the privilege of helping others — whether it be by improving their health, wealth, or personal life transformations. And it is a privilege for me. I had a show business, performing background where one must have a self-centered focus to succeed. I lost sight of the bigger picture of helping people and actually changing lives! With performing, yes, we affect people for sure — perhaps by giving them a pleasant evening, inspiring thoughts, or positivity, but I'm not convinced that as a performer I've ever truly, actually changed someone's life. With Arbonne, I have.
Duffy: What advice do you recommend for people looking to make extra income with a multilevel marketing company like Arbonne?
Hughes: I read that having several sources of income is key to wealth-building, and that it's wise to look to booming, but not overexposed, markets. The Health and Wellness Institute states that health and wellness is a $3.7 trillion Industry. Of that, beauty and anti-aging equals $999 billion; healthy eating, weight loss, nutrition equals $648 Billion; and prevention equals $534 billion. What does this have to do with Arbonne? Everything! We cover all those areas — beauty, anti-aging, nutrition, weight loss, and prevention.
When looking to make an extra income with a network marketing, MLM or social marketing company, one wants to look at four key factors, in my opinion:
1) Market Place Demand: Does the company have what people are looking for?
2) Consumable Products: For example, Arbonne has over 300 consumable products, which means they are always in demand.
3) Timing and Trends: More and more, people are looking to work from home, be their own boss, and have the freedom and flexibility to do what they want. People are shopping online and we're an online business.
4) Ability to Leverage your Time: This business is part-time. If I work my business 10 hours a week and I teach four people to do exactly the same, then I'm getting paid on 50 hours in one week. That's why businesses based on networks work so well.
Duffy: Sometimes multilevel companies are considered controversial. They are called pyramid selling. What should people be aware of to not fall victim to a scam company?
Hughes: Yes, in the past, MLMs have had a bad rap. And some people fear that it is a "pyramid scheme". But the world has changed — dramatically. Now, multi-level marketing is probably the fastest growing business model on the planet — there are thousands, and there are important legal guidelines in place (not to mention our own watchdog group, the Direct Selling Association).
We educate people on how multi-level marketing differs from retail. The 20th century was all about retail, which involved a lot of middlemen to help move products from manufacturer to consumer. However, in the modern era, "e-tail" is king. Network marketing simply cuts out the middlemen. We, the consumers, get paid to authentically recommend things we use and like.
The most important thing to understand is that "pyramid schemes" are illegal, and don't involve sales of actual product. At Arbonne, we only get paid when products are purchased. And, we have no monthly minimum purchases or "buy-ins".
Network marketing is currently a $182-billion-dollar industry. It has grown up, and with the advent of technology, it is not your "Grandma's MLM". Network marketing is simply another form of distribution that cuts out the steps your product takes to get to market. It is a "farm to table" method of distribution.
In retail, products go from the manufacturer to the wholesaler, warehouse, advertiser, and finally to retailers, with their overheads and sales force. Each one of those steps adds cost to the products one buys in stores — up to 80% of what the consumer buys at stores goes towards the process, not the quality of the product. Network marketing cuts out all that — products are shipped directly from the manufacturer to the consumer. So, consumers pay less for a higher quality product. And we, as the ones who spread the word to people in our networks, get paid when our recommendations result in products being purchased.
Going online and buying things is so prevalent now, that many retail stores do a minimum of 50% of their sales online. By cutting out all the middlemen, Arbonne is able to offer a prestige high-end product at entry level department store prices, as well as nicely compensating its consultants.
Duffy: What sets Arbonne products apart?
Hughes: Our products are unique in the marketplace in that we combine the best of green science and botanicals. So, they are not only healthy for you — they actually do what we say they are going to do. We not only use plant-based ingredients, but then test them for purity after they have been harvested. Our motto is, "Pure, Safe and Beneficial".
Our personal care products are formulated without parabens (preservative linked to breast cancer), phthalates (endocrine disrupter), mineral oil (petroleum derivative), sodium laurel sulfate (endocrine disrupter), formaldehyde (cancer-causing preservative hidden in many products), gluten, and more. We are a certified vegan company, so we never test on animals, or use any animal rendering/by-products. Our nutrition products are free of gluten, soy, whey, refined sugars, or artificial flavoring/ coloring. We are even kosher.
Duffy: How is Arbonne, as a company, different?
Hughes: Arbonne has the perfect blend of stability and growth. It has the stability of being a 38-year-old company (with a revenue of $600 million last year), yet we're growing consistently, and on the verge of globalization — which makes it a very exciting time to be involved with the company. Currently, we are in the US, UK, Canada, Australia, New Zealand, Poland, Taiwan, and this year we are opening in Germany. Our CEO, Kay Napier Zanotti's goal, is to fully globalize in the next 10 years.
In addition, one of the things that attracted me to Arbonne was the culture in the company. Having come from the competitive world of show business and ballet, I was amazed by the positive atmosphere of support and non-competitiveness. There isn't a pushy vibe within the company, but an atmosphere of, "how can I help you succeed". The consultants have a true interest in helping people grow and thrive as leaders — not simply making a sale!
In addition, Arbonne wants to change the face of network marketing, with a goal of being the top network marking company that gives back. We have an Arbonne Charitable Foundation that has helped thousands of teens with their self-esteem.
I feel I've landed in the right place at the right time and I'd be more than happy if anyone is interested in joining me, hearing more information, or checking out our product line. My product site is Michaelahughes.Arbonne.com.
In conclusion, multilevel and network marketing companies are part of an industry to watch. They may be lucrative investments, or, for those seeking a new income stream, an opportunity to become a consultant like Arbonne is for Michaela Hughes.
Please tell me what you think in the comments below. Do you have experiences with multilevel marketing companies? Do you think they are a sound investment in today's market?