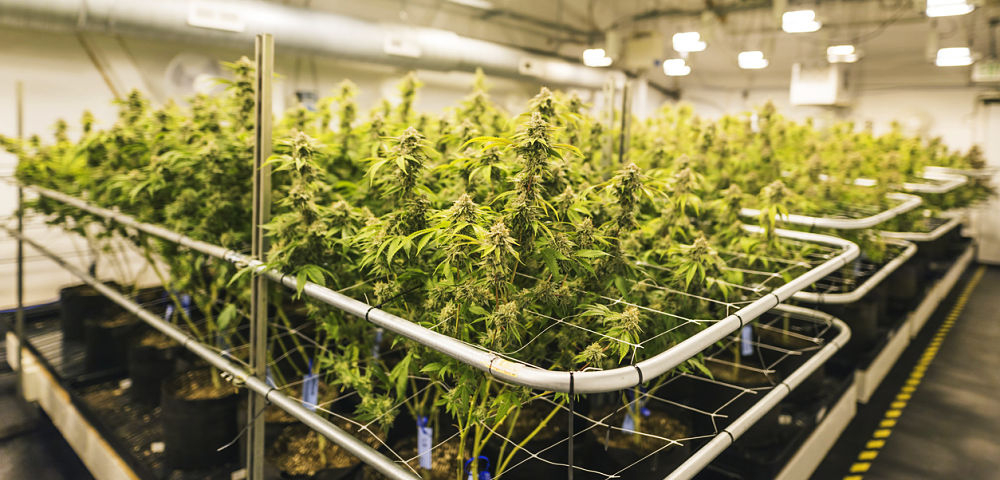 Consolidation in the cannabis industry is happening across the industry. Of course, Aurora Cannabis and Aphria are some of the most active in this department, but the recent merger of MJ Freeway LLC, a private company, and MTech Acquisition Corp. MTEC is one that fell under the radar in most circles, but deserves serious attention.
"MTech will be combining with MJ freeway as subsidiaries under a newly formed Delaware holding company to be listed on the NASDAQ stock market," the company announced in a press release. "The transaction implies a $60 million enterprise value with approximately $10 million of cash on MJ Freeway's balance sheet. MJ Freeway currently has no debt outstanding. This price values MJ Freeway at 5.4 times fiscal 2019 estimated revenue and 3.5 times fiscal 2020 estimated revenue. We believe these multiples are very attractive compared to publicly-traded comparable companies and private market financings."
The Company Holding Software that may be the Key for Cannabis Companies to Grow to Scale
Akerna will be the name of the company after the merger is complete. MJ Freeway is an interesting operator in the space as they represent one of the first movers in seed-to-sale tracking technology. The company provides technology products and consulting for all aspects of the supply chain, and currently they have helped process over $10 billion in cannabis sales for clients in Australia, Europe, South America, New Zealand, Africa, Canada, and the United States in 29 states and the District of Columbia.
The company has two notable products:
MJ Platform – is a seed-to-sale platform that controls inventory and uses artificial intelligence to mine data for clients and vendors. This platform is the state platform of Washington and Pennsylvania and this could be getting rolled out to more states in the future.
Leaf Data Systems – through track and trace technology the product enables government regulatory client to monitor aspects of the business and stay within compliance.
The company has momentum heading into 2019 where it is likely a Farm Bill will get passed and more states can potentially legalize. Just in the current landscape, MJ Freeway saw a 158% increase in software sales over the course of the year, which had to do mostly with the state deals mentioned above. These governmental contracts are stable and lucrative, ranging from one to five years in length and 800,000 to multimillion in yearly anticipated revenues. Furthermore, CEO Jessica Billingsley has her eyes on other recent states besides the two previously mentioned.
"We see one of our largest areas in new large emerging markets; there are three new adult unit markets that are opening now in California, Massachusetts and Canada; there are also three large medical markets currently emerging in Pennsylvania, Ohio and Florida; and there are a number of pending both adult use and medical bills in various states, as well as 14 pending federal U.S. cannabis bills and 20 international markets active or pending," she said in the same conference call."
These contracts give the company a potential to grow 50% over the next two years. According to the company's CFO, MJ Freeway sees 70% growth between now and 2021. MJ Freeway has also alluded to updating their software and adding more bells and whistles for the growing industry like adding additional language options and cross-state compliance. This merger gives the company a nice warchest of cash and a runway for growth.
"So, what does this transaction mean for us? The combination with MTech enables MJ Freeway to accelerate the scale and breadth of its technology platform, addressing the growing needs of the cannabis industry," Billingsley added about the merger. "The additional resources will allow MJ Freeway to pursue aggressive organic growth and strategic acquisitions. The platform is already built. And with pro forma of 60 plus million of balance sheet cash assuming no redemptions by MTech stockholders and will be listed on the NASDAQ stock market, we intend to accelerate our organic growth and pursue an aggressive acquisition strategy, putting us in position as the leading cannabis technology platform with scale to match the size of an increasingly global cannabis marketplace."