Molecular Matrix, a privately held company that arose from the University of California, Davis, received FDA approval for its Osteo-P bone graft substitute technology. Osteo-P is a non-mineralized, synthetic polymer bone void filler that is highly porous, biocompatible and biodegradable. The technology offers several advantages over current bone graft substitutes, including exceptional bone formation and implant resorption, real-time fusion monitoring, and the ability to hold a suture.
This is yet another meaningful milestone for UC Davis and our technology commercialization efforts. Our focus on innovation and technology commercialization is a direct reflection of its being one of the most tangible ways in which the university can fulfil its mission of public benefit and societal impact.
– Dushyant Pathak, associate vice chancellor of Technology Management and Corporate Relations and executive director of Venture Catalyst at UC Davis.
Osteo-P is intended for the filling of bone defects created surgically or through traumatic injury. When placed or gently packed into bone voids, it supports and guides the ingrowth of new bone across the graft site, after which it is resorbed and replaced by newly formed bone during the healing process.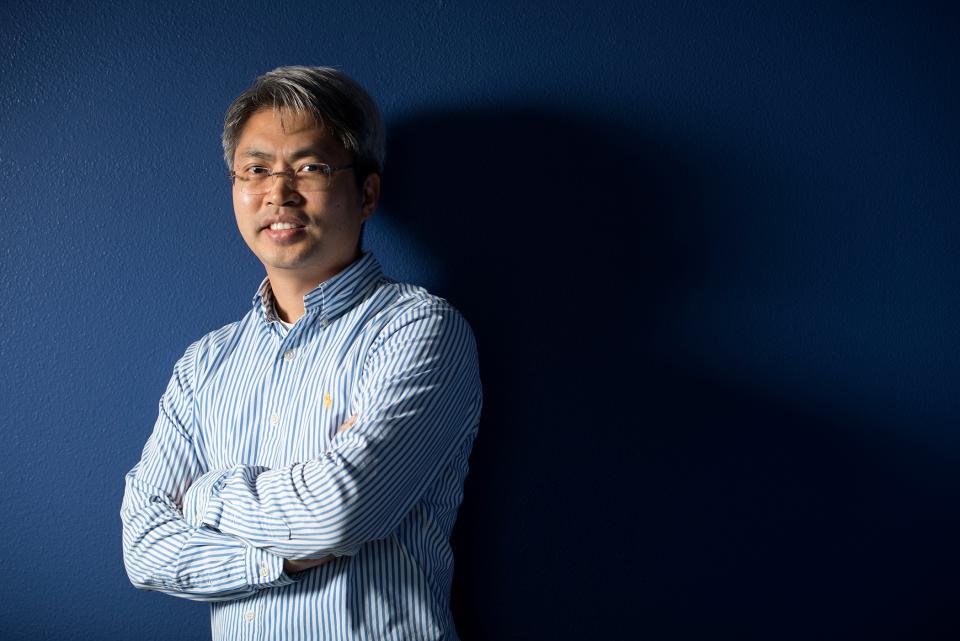 Charles Lee, PhD, founder and CEO, Molecular Matrix (Source: UC Davis)
Osteo-P provides an optimal microenvironment for infiltration of bone precursors such as osteoblasts that have been known to play a key role in bone regeneration. This microenvironment includes a significant surface area that allows the flow of fluids and metabolites, leading to the formation of healthy bone.
– Charles Lee, PhD, founder and CEO, Molecular Matrix, and assistant adjunct professor in the Department of Cell Biology and Human Anatomy at the UC Davis School of Medicine.
The compressibility and tensile strength of Osteo-P allows the scaffold to be gently packed in to fill a void. The degradation profile, in conjunction with host bone regeneration, results in the formation of the patient's own healthy bone.
– Kee D. Kim, MD, Professor of Neurological Surgery and Co-Director of the UC Davis Health, Spine Center.
The need for bone substitute products is expected to expand. The global bone graft and substitutes market was estimated at $2.1 billion in 2013 and is expected to grow to $2.7 billion by 2020.
– Jim Keefer, COO of Molecular Matrix