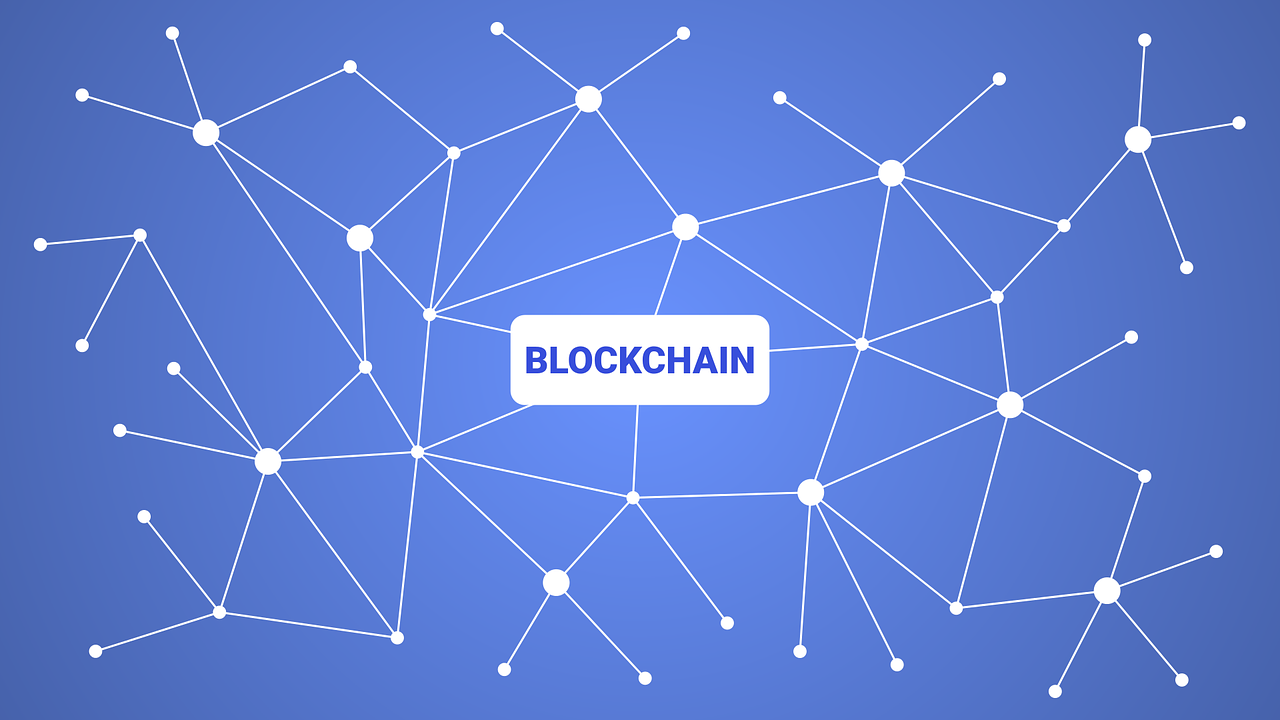 Partners with Swiss Group with $2.6 Billion of Assets Under Management to Empower Private Wealth Management on a Blockchain Platform
Millennium BlockChain Inc. (MBLC), a company focused on blockchain technologies and crypto-assets, today announced that it has entered into a letter of intent with Synergy Quantum, the world's first private wealth management solution on a blockchain platform, to take a 10% ownership position in an all-stock transaction valued at $5 million. Closing of this transaction is expected to occur within three months.
Based in Switzerland, Synergy Quantum was created by Jay Oberai, founder of Synergy Asset Management, to empower more people to achieve financial freedom and the means to preserve and grow their wealth. Synergy Quantum aims to become the world's first private bank to combine blockchain with its revolutionary quantum computing-driven asset allocation models and premier client investment personality modelling to provide the most elite, Swiss investment products that otherwise would only be available to ultra-high net worth clients.
With $2.6 billion in assets under management from 150 clients, Synergy Asset Management has been in operation for more than two decades, delivering consistently higher returns than those of the top private banks. Mr. Oberai designed Synergy Quantum as an extension of the asset management group to target the underserved demographic of individuals and families with a net worth of between $1 million and $5 million. These millionaires account for almost 90% of the millionaires globally, yet they have long been neglected and historically have had limited access to premium financial products and services. Synergy Quantum is planning an initial coin offering (ICO), seeking to raise $100 million. Synergy Quantum intends to have $10 billion in AUM within five years.
"Synergy Quantum is on the cutting edge of applying the robustness of blockchain technology to asset management, creating a break-through for personalized, Swiss wealth management," commented Brandon Romanek, CEO of Millennium BlockChain. "The role of technology in managing wealth is accelerating at an unparalleled rate and is on a trajectory to create a massive amount of havoc in the financial services industry. The application of blockchain technology to financial services, and in particular wealth management, has the potential to disrupt and transform private banking to empower the fastest growing wealth demographic with the tools and information that have traditionally only been available to the wealthiest of investors. It is long past time to level the playing field between ultra, high-wealth investors and the average investor, and Synergy's strategy is aimed at doing just that."
"The role of technology in managing wealth is growing at an unparalleled rate, and the industry is being wildly disrupted as firms search for ways to maintain revenue sources from a limited number of ultra-high net worth clients and reduce the cost of services they provide," said Jay Oberai, CEO and Investment Strategist of Synergy Quantum. "At the same time, new millionaires are being minted around the world at a record rate, and wealthy individuals and families are at an all-time high. Approximately 90% of the world's millionaires have a net worth of less than $5 million, a segment of the market that has historically been underserved by top firms. Access to the best financial products and services for this segment has been limited due to the high costs of personalized service. With a historic high net worth of $63 trillion, this market segment continues to grow at an accelerating pace and as it continues to grow, we envision skyrocketing demand for products and services. We understand how to apply blockchain technology to our products and systems to drive higher returns, lower our costs to operate and provide more personalized asset management advise to this historically underserved population."
Mr. Oberai continued, "Partnering with Millennium BlockChain gives us direct access to thought leaders, innovators and technology in the blockchain industry, helping accelerate our intended offering. Having Millennium BlockChain as Synergy Quantum's largest shareholder provides tremendous credibility for us in the blockchain community. In addition, this transaction provides us with immediate access to investors in the United States. We view this relationship as transformative for Synergy Quantum."
"This is the largest investment Millennium BlockChain has contemplated to date, and we view this investment as a core holding in our portfolio, expanding our presence to the international stage," added Mr. Romanek. "By teaming with pioneers such as Synergy, we have rapidly created a massive platform for our company. Synergy's decades of experience in asset management, and our shared vision for the value blockchain technology can add to an enterprise should enable a level of informed investment activity that was not possible before."
Under the terms of the letter of intent, Millennium BlockChain will acquire a 10% stake in Synergy Quantum at a $50 million valuation in consideration of issuing to Synergy Quantum shares of Millennium BlockChain convertible preferred stock based on the volume-weighted average price of Millennium BlockChain's common stock at closing. The Company will also receive an option to purchase an additional 10% within 12 months of the closing date of this transaction.
In addition, Millennium BlockChain will issue three-year and five-year non-cashless warrants to Synergy Quantum. The strike prices on the three-year warrants will range from $1.50 to $4.00 per share. If all of the three-year warrants are exercised, it would result in $10.5 million of capital added to Millennium BlockChain's balance sheet. The strike prices on the five-year warrants range from $5.00 to $10.00 share, providing the potential for $92.5 million in capital to Millennium BlockChain.
Jay Oberai will join the Advisory Board of Millennium BlockChain and Brandon Romanek will join the Advisory Board of Synergy Quantum in order to share industry insights and ensure the mutual interests of each firm are considered as the two work together to address the growing demand for the application of blockchain technology.
Mr. Oberai has more than 20 years of experience as a Senior Investment Business Manager with multiple major financial institutions. He has managed in excess of $3 billion in assets in globally diversified portfolios. Mr. Oberai has served as Chairman of the MPC Synergy Real Estate Fund, the world's largest Indian Real Estate fund and is the former Head of Advisory for Europe, Middle East and Africa for Citibank Private Bank. He holds masters and bachelor's degrees in economics and finance from the University of Cambridge, UK, and has received many distinctions and degrees throughout his career including the excellence in teaching award from City University and the NRI High Achievements awards.
For more information about Synergy Quantum and its efforts to apply blockchain technology to wealth management for high net worth families and individuals, please visit http://synergyquantum.io
About Synergy Quantum
Synergy Quantum was created to support Synergy Asset Management to become the world's first private wealth manager on a blockchain platform using neuroscience and gamification for multi-dimensional investment personalities. It is the world's first private wealth manager to use quantum computing technology and neural networks to deliver customized asset allocation models for each client.
About Synergy Asset Management
Synergy Asset Management SA was founded in 1999 and is a member of the Swiss Group of Independent Financial Advisors. Synergy manages over $2.6 billion of assets from 150 clients and performs at the top 2% of the industry in Switzerland. The firm has perfected the art and science of asset allocation modeling, standing by its performance rather than relying on relationships.
Synergy Asset Management was named "Best Multi-Family Wealth Management Boutique – Switzerland" in 2018 by Wealth and Finance International, an online publication dedicated to providing fund managers and institutional and private investors around the world with the latest industry news across both traditional and alternative investment sectors.
About Millennium BlockChain
Millennium BlockChain Inc. (OTC: MBLC) is primarily focused on blockchain technologies and crypto-assets in financial markets, healthcare, crypto-mining and high technology sectors. For more information, visit www.mblockchain.io.
In the interest of full disclosure, we call the reader's attention to the fact that Equities.com, Inc. is compensated by the companies profiled in the Spotlight Companies section. The purpose of these profiles is to provide awareness of these companies to investors in the micro, small-cap and growth equity community and should not in any way be considered as a recommendation to buy, sell or hold these securities. Equities.com is not a registered broker dealer, investment advisor, financial analyst, investment banker or other investment professional. We are a publisher of original and third party news and information. All profiles are based on information that is available to the public. The information contained herein should not be considered to be complete and is not guaranteed by Equities.com to be free from misstatement or errors. The views expressed are our own and not intended to be the basis for any investment decision. Readers are reminded to do their own due diligence when researching any companies mentioned on this website. Always bear in mind that investing in early-stage companies is risky and you are encouraged to only invest an amount that you can afford to lose completely without any change in your lifestyle. Equities has been compensated with cash, common shares and/or warrants for market awareness services provided.