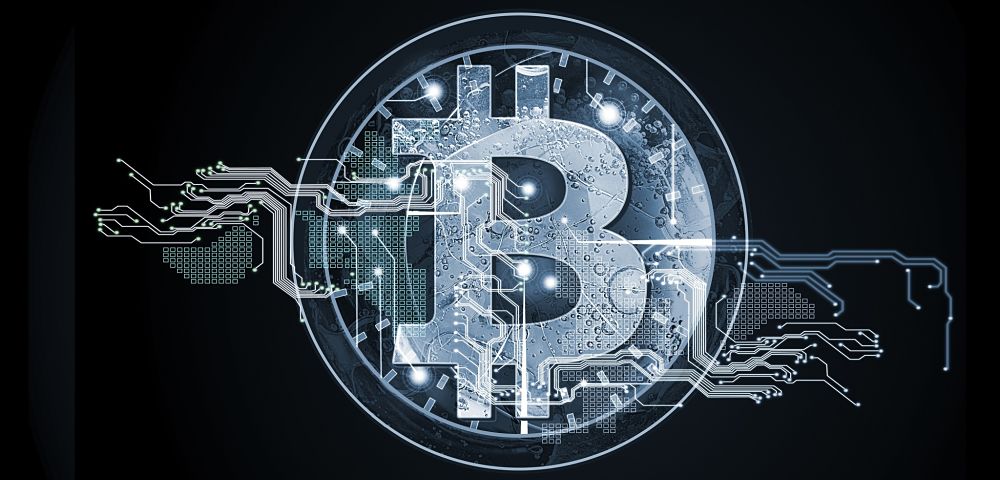 Blockchain holding company to take equity position in leading U.S. based enterprise-level blockchain health data company
Millennium BlockChain Inc. (OTC: MBLC), a holding company focused on blockchain technologies and crypto-assets, today announced the closing of its $5 million investment in HIPAA-compliant enterprise-level blockchain data leader BurstIQ Analytics Corporation ("BurstIQ").

BurstIQ offers a proprietary, HIPAA-compliant enterprise-level blockchain data platform that is purpose-built to enable an entirely new healthcare marketplace for securely managing, sharing, monetizing and productizing health data. The company's enterprise customers utilize the platform to access new data sources, develop data-driven products and services, and establish marketplaces for insurance products, precision medicine services, personalized health and wellness products, healthcare services and more. BurstIQ's customers include major healthcare institutions, OEM data partners, unions, life science and pharmaceutical companies, insurance partners, government agencies and sovereign nations.
"After just two short months, we have completed our first investment with an established and growing blockchain company," commented Brandon Romanek, CEO of Millennium BlockChain. "BurstIQ is well-positioned for rapid growth. Their platform is a truly best-in-class combination of blockchain, big data and machine intelligence. BurstIQ is the first blockchain company to deploy blockchain at an operational, enterprise level, and the company has a strong customer pipeline. As our relationship with BurstIQ develops, we will consider follow-on investments, and we expect to expand our portfolio by completing similarly structured investments in other leading blockchain companies in the coming months."
"Millennium Blockchain understands and shares our vision for the practical application of blockchain technology in the rapidly changing healthcare industry," stated Frank Ricotta, CEO of BurstIQ. "We are accelerating our development and commercial growth to meet the growing demand for more personalized approaches to healthcare. This partnership with Millennium should provide us with not only growth capital, but access to complementary blockchain providers through the investments Millennium adds to its portfolio."
As part of the deal, Millennium Blockchain is to receive a significant number BurstIQ tokens (symbol: BIQ) as well as traditional equity, and BurstIQ has received five million shares in Millennium BlockChain. "This partnership demonstrates both companies' commitment to shared success and demonstrates the long-term confidence in our model shared by both Millennium management and the principals of BurstIQ," added Mr. Romanek.
About BurstIQ ™
BurstIQ ™ is a leading healthcare blockchain data company. The company offers a HIPAA-compliant enterprise-level health data platform that seamlessly leverages blockchain technology, big data capabilities and machine intelligence enabling healthcare organizations to securely manage and control their data. The platform allows the creation of a next generation data marketplace for monetization of both individual and business data, personalized products and services, value-added B2B services, and more. The BurstIQ platform and data marketplace work together to improve the security and individual control of health data, increase health access and equity, reduce healthcare costs, and enable new insights and care models. Currently BurstIQ services major healthcare institutions, OEM data partners, unions, government agencies and sovereign nations.
About Millennium BlockChain
Millennium BlockChain Inc. (OTC: MBLC) is a holding company primarily focused on blockchain technologies and crypto-assets in financial markets, healthcare, crypto-mining and high technology sectors. For more information, visit www.mblockchain.io.
In the interest of full disclosure, we call the reader's attention to the fact that Equities.com, Inc. is compensated by the companies profiled in the Spotlight Companies section. The purpose of these profiles is to provide awareness of these companies to investors in the micro, small-cap and growth equity community and should not in any way be considered as a recommendation to buy, sell or hold these securities. Equities.com is not a registered broker dealer, investment advisor, financial analyst, investment banker or other investment professional. We are a publisher of original and third party news and information. All profiles are based on information that is available to the public. The information contained herein should not be considered to be complete and is not guaranteed by Equities.com to be free from misstatement or errors. The views expressed are our own and not intended to be the basis for any investment decision. Readers are reminded to do their own due diligence when researching any companies mentioned on this website. Always bear in mind that investing in early-stage companies is risky and you are encouraged to only invest an amount that you can afford to lose completely without any change in your lifestyle. Equities has been compensated with cash, common shares and/or warrants for market awareness services provided.