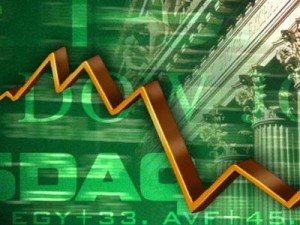 Stocks were climbing at midday on the news that consumer confidence declined less than some analysts had believed.
In morning trading, Home Depot Inc. was a big winner, rising 2.7 percent, more than any other company on the Dow Jones. Today, the company announced their intention to purchase $1 billion of its own stock.
Stocks stayed low in early morning trading Tuesday following a report indicating a drop in home prices in 19 of the 20 major American cities. Consumer confidence was also down for the month of February according to a Conference Board report, but the levels of decline were more moderate than expected.
At midday, the Dow is up 55 points, or 0.4 percent, to 12,252 while the Nadaq is 18 points or 0.6 percent higher at 2,748. The S&P 500 index is up 5 to 1,314.
DISCLOSURE: The views and opinions expressed in this article are those of the authors, and do not represent the views of equities.com. Readers should not consider statements made by the author as formal recommendations and should consult their financial advisor before making any investment decisions. To read our full disclosure, please go to: http://www.equities.com/disclaimer