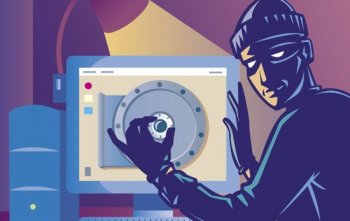 For companies of every size, investment in cybersecurity is increasingly important. Yet, as technology advances at an exponential rate, it is seemingly impossible to stay ahead of potential breaches in security. That's where cybersecurity professionals like Al Berkeley and Tom Patterson come in.
As Chairman of the NIAC and VP/GM of Global Security Solutions at Unisys, respectively, Berkeley and Patterson are among the most knowledgeable leaders in cybersecurity. Recently, the two shared their expertise and thoughts on the future of the industry as speakers at this year's Equities.com Small-Cap Spring Conference.
Berkeley and Patterson each spoke at length on the state of cybersecurity, and while each drew upon their own unique experiences over the past several years, both were in firm agreement on one point, in particular: Nothing we're doing now to combat online security breaches is working.
During their panel, Patterson likened most common cybersecurity platforms to the shell of an M&M, in that it may be strong enough on an ordinary day, but under pressure, it can weaken and melt, revealing the goodness on the inside. Berkeley and Patterson both support a method of security that acknowledges that at some point, just about every company's firewall (the M&M's shell, in the analogy) will be breached, which is why they argue for a method of protection known as "microsegmenation."
In microsegmentation, a network is divided through the use of network switches such that only two nodes coexist within each area in a computer network (known as a "collision domain"). By dividing each collision domain, the security system ensures that only a small fraction of the organization's data is compromised. It's an intuitive concept, and one that Berkeley and Patterson believe will lead to broad and sweeping changes throughout the industry in the years to come.
Check out Al Berkeley and Tom Patterson's thoughts on microsegmentation and many more facets of cybersecurity in the video below:
This video interview may include forward-looking statements that involve risks and uncertainties. Forward- looking statements are statements that are not historical facts and are subject to risks and uncertainties, which could cause actual results to differ from the forward-looking statements. To read our full disclosure, please go to: http://www.equities.com/disclaimer.
DISCLOSURE: The views and opinions expressed in this article are those of the authors, and do not represent the views of equities.com. Readers should not consider statements made by the author as formal recommendations and should consult their financial advisor before making any investment decisions. To read our full disclosure, please go to: http://www.equities.com/disclaimer