Microcap Turnaround Targets at LD Micro Main Event
Chris Lahiji Follow |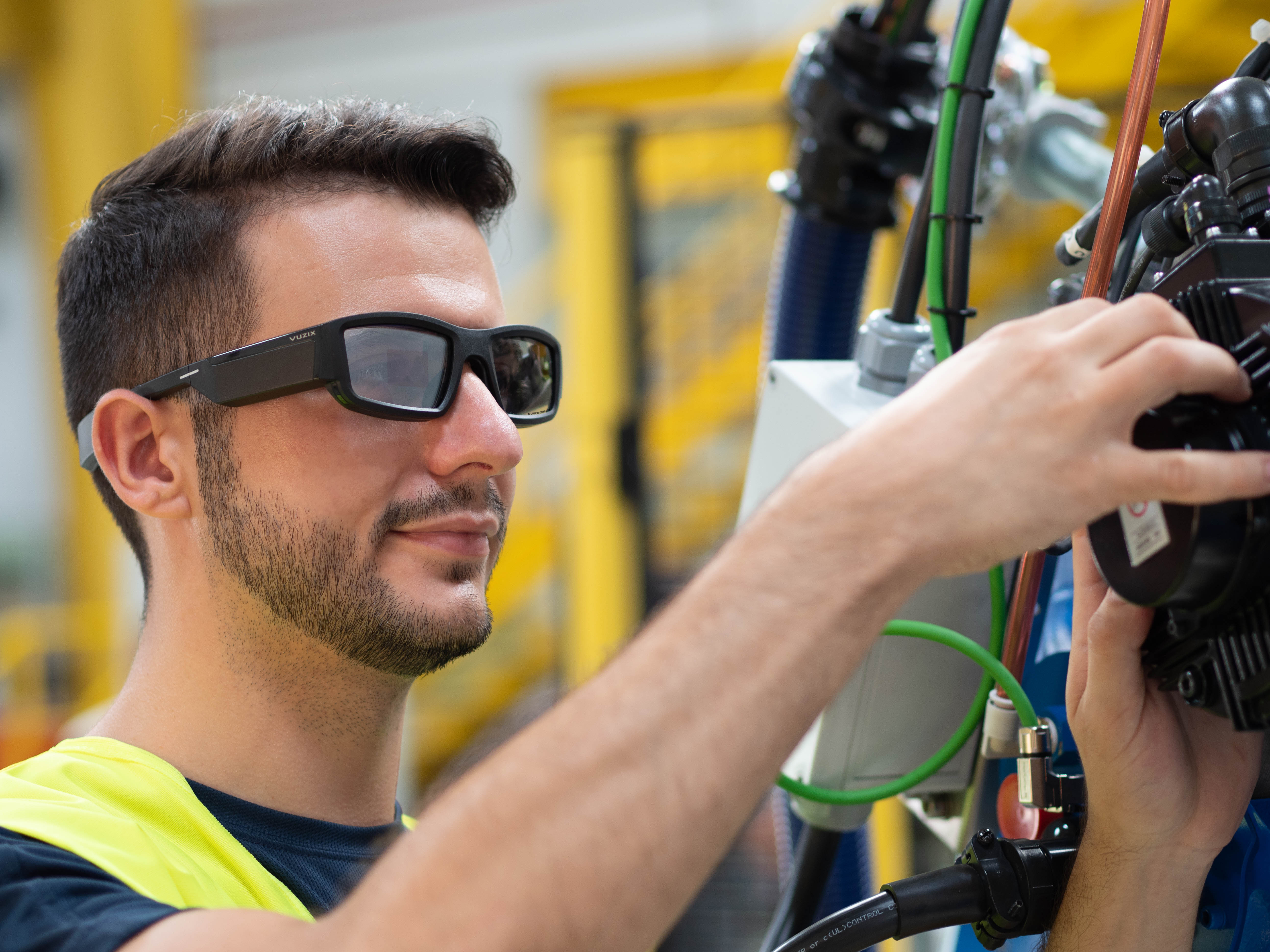 Image: Vuxiz Corporation
by Christian Galatti, Phase4 Research
Highlighting: HyreCar, SuperCom, Vertex Energy and Vusix
HyreCar
Market Cap: $38 million
EV: $25 million

Description: Portal that matches gig drivers with rental cars.
Story/Catalyst: Early iteration of Company couldn't scale logarithmically because the supply of cars from individuals was limited so HyreCar made a pivot to get more cars. By partnering with car dealerships, the company may have just solved its supply problem, enabling 2020 to be a turnaround for HyreCar as it executes into its original model with the tweaks necessary to achieve the promise it once had.
At 1x EV/S HyreCar offers undervalued growth. A complete rarity, almost a unique circumstance that could only be found in microcap-land.
SuperCom Ltd.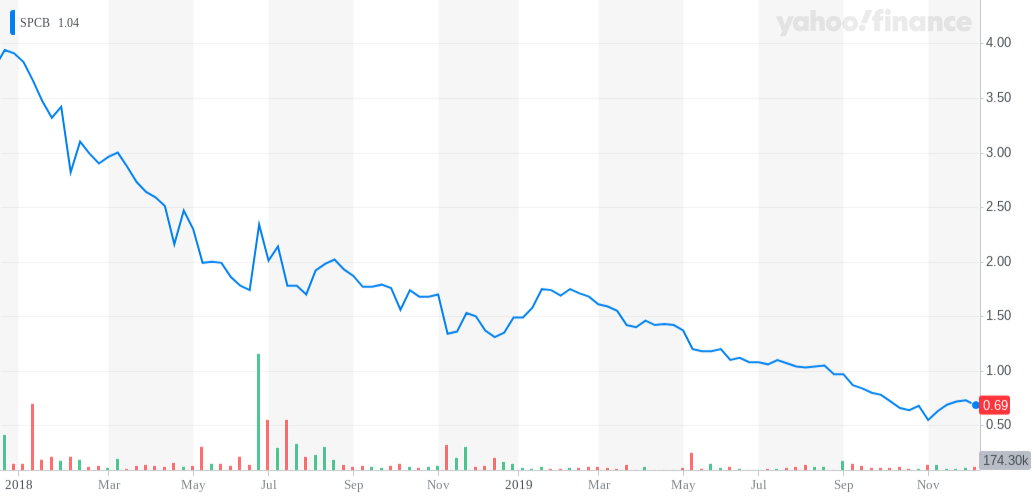 Market Cap: $11 million
EV: $10 million

Description: Security and tracking solutions. Profitable Israeli company that's completely misunderstood.
Story/Catalyst: SuperCom trades at distressed levels even though it's not. It's not distressed at all. SuperCom is a profitable growth company trading at .4x Sales, and .3x Book. It has an enormous global TAM to sell into. But, it never filed it's filings. Being remiss over, and over again, made the Company difficult to invest in, for it wasn't only a foreign microcap, it was a foreign microcap that never filed. So no matter what it should be worth, SuperCom has been trading for considerably less.
The catalyst is a change in management from father to son. Allowing normal corporate governance to take place so that a normal valuation will take hold. The very beginnings of climbing the trust ladder to 1x Sales just started.
(Analyst note: Another complete rarity, almost a unique circumstance that could only be found in microcap-land.)
Vertex Energy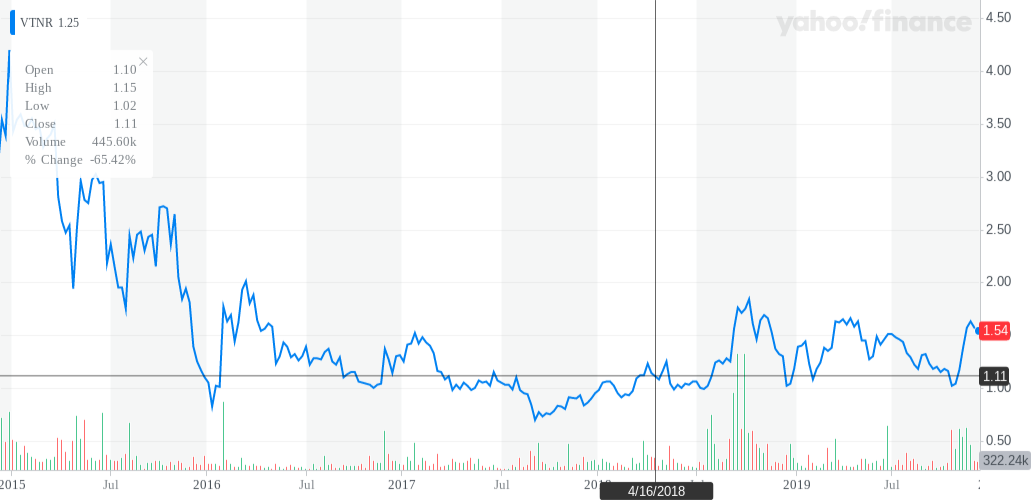 Market Cap: $64 million
EV: $151 million
Description: Used oil refiner.
Story/Catalyst: If investing in microcaps is management driven then Vertex deserves a look. CEO, Ben Cowart truly believes that the timing for his Company is now. Spreads are widening. Page 15 of the investor presentation (please see above link) holds the entire story and catalyst. A portrayal of historical to present spreads in High Sulfur fuel oil. Representing that the landscape is about to favor Vertex throughout 2020 as the political landscape helps them too.
Vuzix Corporation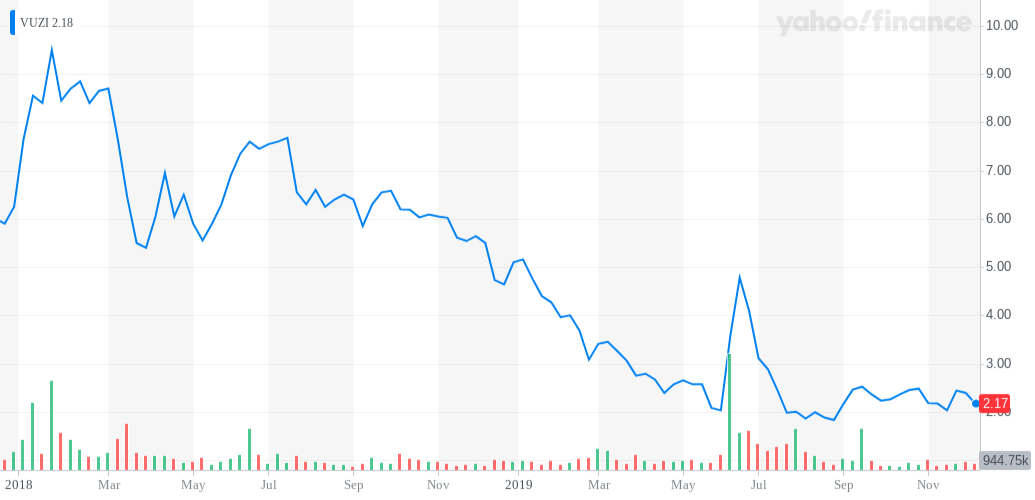 Market Cap: $72 million
EV: $57 million
Description: Augmented reality headset solution.
Story/Catalyst: 2020 is a proof of concept year for Vuzix. Management believes their lightweight OLED glasses are the best AR solution out there. A formfactor that fits onto cap, it's not a helmet. Priced for growth because estimates call for 160% rise in sales. Vuzix is looking to be the frontrunner for first movers. They showed the product demonstration at the Main Event to show how it's possible to ramp up very quickly at about a $1,000 per unit. From inventory controls to walk through help functions, AR is about to completely change the way humans interact with work. It won't take much market share for Vuzix to turnaround, and it may have the solution to do it.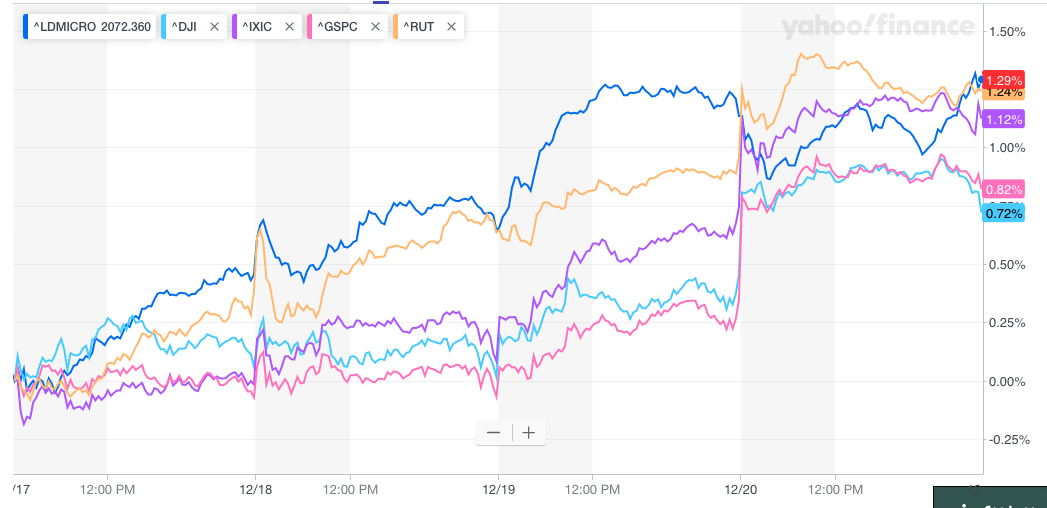 The LD Micro Index had a good week, finishing just ahead of all the other indices. In 10 days we will see just how the index fared against the rest in 2019. Hint: not well.

___

Equities Contributor: Chris Lahiji
Source: Equities News
Stock price data is provided by IEX Cloud on a 15-minute delayed basis. Chart price data is provided by TradingView on a 15-minute delayed basis.
DISCLOSURE: The views and opinions expressed in this article are those of the authors, and do not necessarily represent the views of equities.com. Readers should not consider statements made by the author as formal recommendations and should consult their financial advisor before making any investment decisions. To read our full disclosure, please go to: http://www.equities.com/disclaimer.
Trending Articles
Market Movers
Sponsored Financial Content