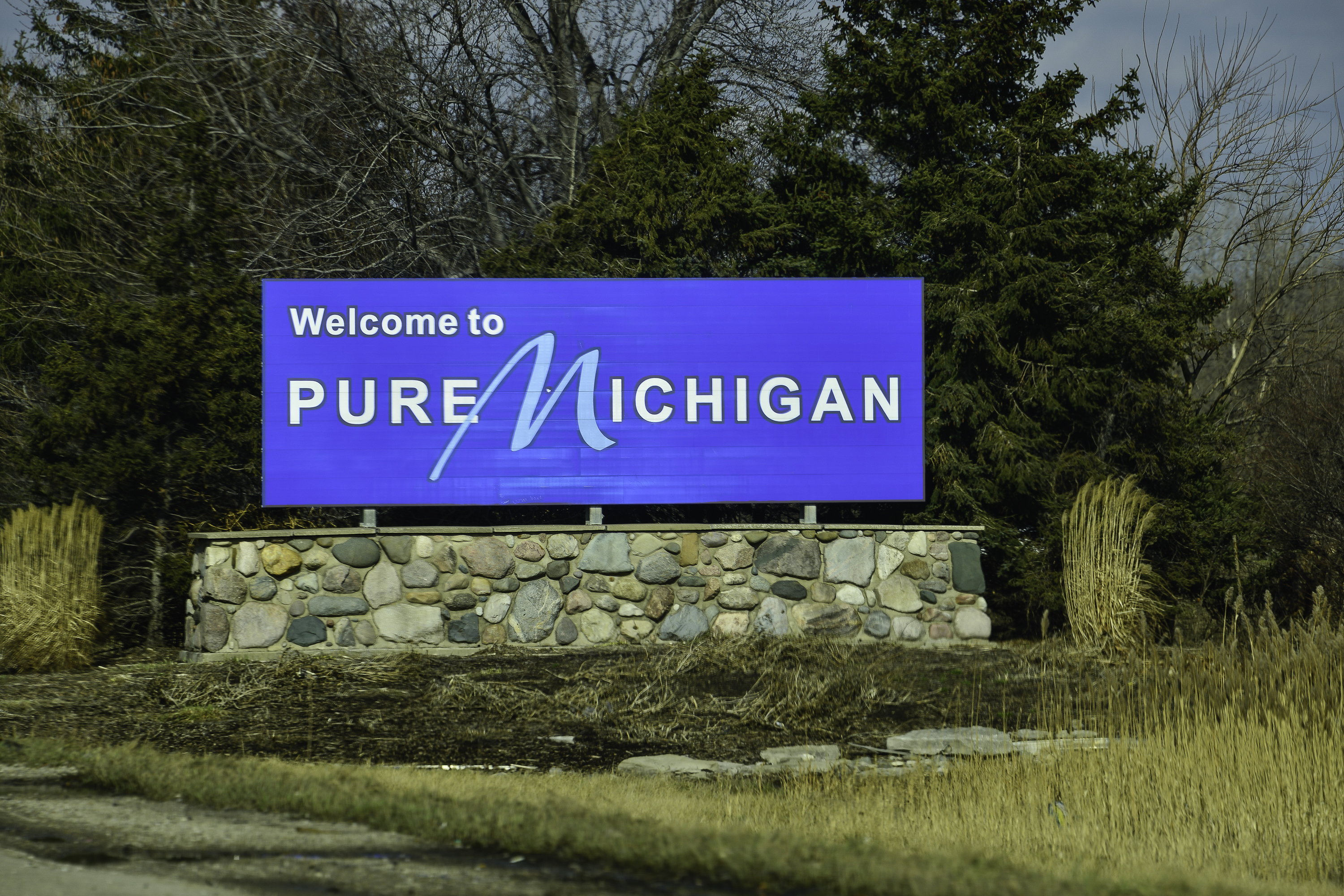 iStockphoto, RiverNorthPhotography
Michigan has expedited its timeline for legal cannabis sales to begin on December 1st, 2019. The Wolverine State was previously going to wait until Spring 2020, but the state regulators decided to move forward the timeline to begin a crackdown on a thriving black market.
"We want to make sure we ramp down the illicit market… It's better to have product available through the regulated market than people going through the illicit market," said MRA spokesman David Harns.
The state's regulatory agency has preapproved 46 applications, but, similar to Illinois' patchy cannabis market, 1,393 voting townships and districts out of 1,773 have denied hosting recreational cannabis market sales – even though 56% of the state approved the cannabis legalization ordinance. These numbers amount to 80% of communities across the state, but some communities may opt to join, if the roll-out is successful, per a Michigan Radio report.
Lansing, for instance, is allowing pot businesses but has placed a cap on the numbers of growers, dispensaries and microbusinesses. The city hasn't yet started accepting applications for those coveted spots, which further delays local dispensaries opening their doors to adult-use customers.
Detroit is one of the cities that has opted out in the short term.
At the moment, Ann Arbor is the only city in Michigan with a licensed dispensary. It is feasible an additional 12 will open by commencement, but this still leaves 13 stores across a state with over 230,000 licensed medical cannabis patients and a total adult population somewhere between 7 million people.
"This isn't going to be a flip of the switch where everybody's going to be able to" sell recreational marijuana on day one," Harns added in a local publication.
In short, only a handful of buyers in Michigan will be able to drive to a convenient location and buy cannabis products for the next year or more. Moreover, if folks in Michigan do stumble on a dispensary, this a very good percentage the store may be out of product as the state regulatory arm did not approve growers first, but took applications on a first-come, first-serve basis – meaning that delivery service were approved ahead of cannabis growers, which logically does not make much sense.
Lastly, if a consumer does find some cannabis in-store, it is going to be ridiculously expensive because demand is sky-high. Even the growers who were approved were not prepared for the December launch date, meaning predictions are cannabis that will be going for $4,000 per pound in Michigan. As a comparison, in Colorado, cannabis is a $1,000 per pound.
A more concerning development is that this supply shortage could lead to medical patients not receiving their prescriptions.
Curaleaf is one of the big-name operators set to benefit from the Michigan market, but they are still waiting to finalize their acquisition of privately-owned, Grassroots. Even after the deal is final, Curaleaf will see very little actual revenue coming out of Michigan until late next year.
All told, the state's cannabis market is expected to be worth $1.7 billion when it fully matures making it the fifth largest in the country, according to the Marijuana Business Factbook.
_____
Equities Contributor: Stephen L. Kanaval
Source: Equities News