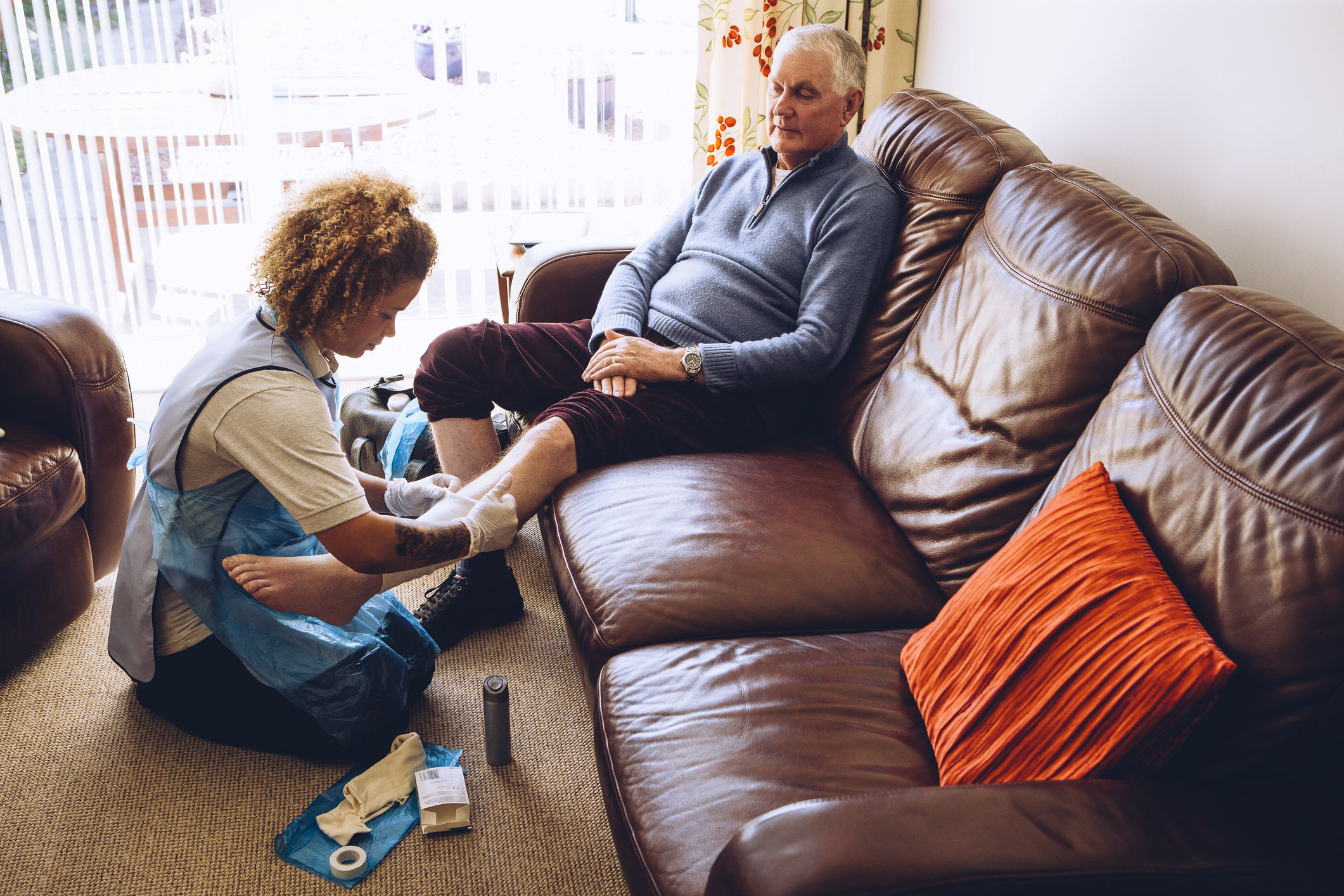 iStock.com/DGLimages
November 2019 — Myth Buster
Part I of this series looked at actual sweatshops sprinkled around the US and Europe as well as the links between these unpleasant workplaces and well-known corporations. Part II delves into a new, even more aggressive breed of sweatshop. As improbable as it sounds, the level of competition in this brutal, low-paying world rivals the fierce competition among bond underwriters or top football teams.
This myth reveals the reasons for the continuation of sweatshops. Everyone knows that clothing retailers are in hot water. Many go bankrupt. Why? If they pay low wages and use the same raw material and shipping methods as their competitors and if they made money years ago, why does everything turn sour? The normal answers would be,
The economy is bad. Fewer people are working.
The basic price has gone so high, people can't afford the goods anymore.
People don't need any more garments.
None of these clichés fit.
A new breed of online clothing retailer has emerged. They start by aiming at much lower profit than their traditional competitors. Saddled with brick and mortar costs, corporate debt, investor expectations and employees who may be unionized and who expect reasonable pay, the long-standing industry leaders simply run out of steam. Think of the array of companies that are in trouble: JC Penney [JCP], The Gap [GPS] and Old Navy (owned by The Gap).
Consider how to get the better of such large, Goliath-like competitors. Suppose you could:
Pay less for labore
Cut transportation costs significantly
Operate quietly out of the direct view of the law
Find willing workers who may not have the legal paperwork
Discover an inexpensive place to operate in a large city where the Certificate of Occupancy allows for manufacturing
Here is a model for financial success! These companies will not win awards for ethics and some of their profits may be diverted to teams of lawyers. But they can make deals with major companies – how about Walmart [WMT] and Amazon [AMZN]! – and survive very nicely with lower expenses and profits than the old giants. They can also operate independently and push the "affordable" mantra to the limit. Realize also that their goods may even be far more expensive than their labor costs.
I Can Get It For You Wholesale
Consider how this new breed came into being. These include Romwe, which oversees warehouses in California, New Jersey, China, Dubai and Belgium; Oliver Sweeney, a British shoemaker on steroids with locations in London and the southern part of England; Everlane and DSTLD from Los Angeles; and M. Gemi, which offers "affordable designer shoes" and other goods. The brick and mortar giants moved somewhat haltingly into online sales and have done a good job of satisfying the desire of customers to shop and pay online and receive goods quickly – in a few days and working toward same day delivery – with very little physical exertion from the buyer.
The newer breed of retailer, however, has gone a step further, giving up store sales, relying entirely on the Internet and very fast delivery. Just think, no salespeople behind a counter, no cash registers, no window displays; merely people emailing you for bargains. Price overtakes the feel of the final product – a major selling point of traditional retailers. There is no more "I can get it for you wholesale" when everything is wholesale! They also feature no public view of the workplace, no well-dressed sales staff, no company cafeteria, no parking lot. As noted in our first entry in this series, sweatshops are here to stay.
The small clothing retailers may also contract the manufacturing to other companies that operate factories out of sight of the authorities. Three of the clothing makers in this extended family are US-based Makers Row; Sqetch, located in Europe and Kompass which is based in Colorado. These companies are generally privately owned.
Social media unites these low-cost providers. Facebook groups allow small retailers to connect and share information. Makers Row operates sites in New York City. Sqetch hails from Amsterdam and sports a Facebook page, which states that the company "bans child and slave labor and promotes health and safety and gender equality." This is hardly a corporate mission statement to be proud of. Shouldn't this be a bare minimum requirement?
Playing by the Rules?
Remember that the highly visible, inexpensive clothing manufacturers are more likely to keep their noses to the grindstone. But in clothing manufacture, the name of the game is cheap – labor especially. Thousands of small retailers go out of business each year. According to The Fashion and Apparel Industry Report, worldwide revenue exceeds $700 billion. Replacements spring up immediately. Online sales are increasing as a percent of industry totals, now exceeding 27%. Entering a crowded industry is only possible with outstanding design – a very difficult proposition – or very low cost – much easier to achieve.
With our focus on sweatshops, the drudgery of caring for old and sick people also opens the door to difficult working conditions. According to Lifecare Innovations, the 80+ population will increase 79% by 2030. So, expect a huge increase in low-paid work. According to Nursing Home Abuse Center, "Out of the thousands of nursing home abuse lawsuits that are filed each year in American courts, the vast majority of cases reach a settlement out of court and before a trial process is complete." Note that lawsuits against nursing homes represent a growing subset of lawyers whereas lawsuits against garment manufacturers are rare. One has deep pockets; one does not.
This series opens a real can of worms, literally in some cases. Part I of this series looked at the pervasive nature of sweatshops inside the US and Europe. Part II explores the rise of an even cheaper group of sweatshop operators. Part III will reveal an investor's darling that has jumped into sweatshops with both feet.
**********************
Michael McTague, Ph.D. is Executive Vice President at Able Global Partners in New York, a private equity firm.
___
Equities Contributor: Michael McTague, PhD
Source: Equities News