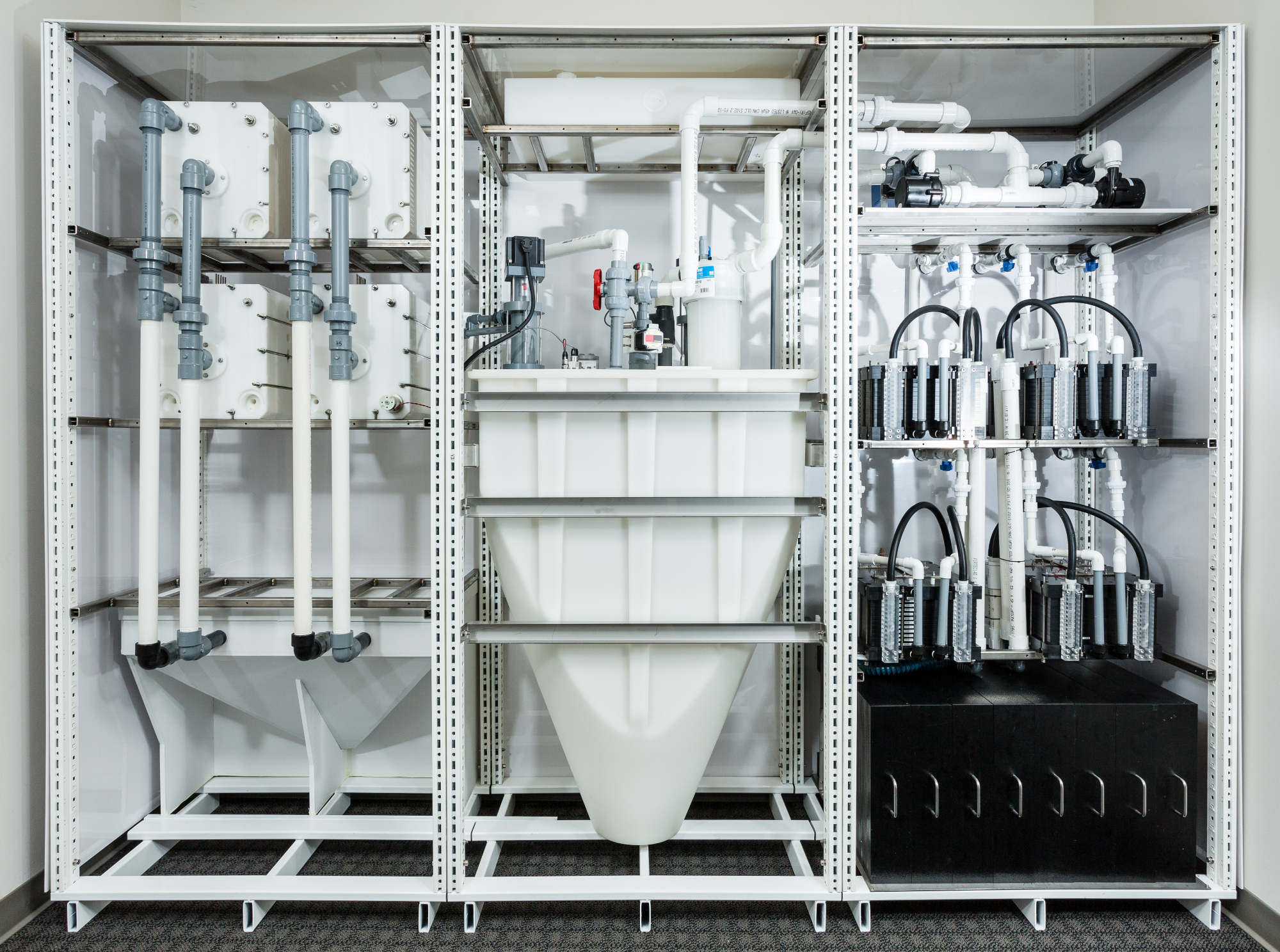 MGX Minerals Inc. (CSE:XMG) (FKT:1MG) (OTCQB:MGXMF) is pleased to announce it has commenced optimization of charging and oxygen fuel generation functions for its zinc air fuel cell battery as part of the mass production design phase.
Regeneration Module
The charging function of the zinc air battery occurs in the regeneration module. Design work is now focused on optimization of the bubble field that is generated during the zinc regeneration process. A deeper understanding of the bubble field and how to optimize its effects will enable to operate at higher efficiency and offer improved reliability at a lower cost.
The regeneration module functions by charging zinc particles, which form the electrolyte that is then passed to the fuel tank. The fuel tank may be of any size and hold full charge for six months without any significant loss. The system may be powered by a variety of renewable and traditional sources including solar.
Oxygen Generation
The carbon-dioxide scrubber module is used in the generation of the oxygen fuel from air. Oxygen is combined with zinc to create the electrolyte used in the fuel cell where power is generated. Testing of an alkaline solution in removing carbon dioxide from ambient air is also underway. The outcome of these tests will be used to further optimize the scrubber module for production systems. The liquid-based scrubber promises to deliver much higher capacity and lower cost than comparable solids-based methods.
This next generation system will continue to be modular and offer capabilities to combine multiple 20kW systems at the electrical interface, allowing for deployment of containerized systems capable of providing up to one Megawatt or more. The expanded range of the system will address the need for long duration energy storage when coupled with renewable energy sources such as wind and solar. The system may be housed in a shipping container for deployment at remote locations or installed in free standing racks in warehouse-type environments.
Overview of Technology
ZincNyx has developed a patented regenerative zinc-air flow battery that efficiently stores energy in the form of zinc particles and contains none of the traditional high cost battery commodities such as lithium, vanadium, or cobalt. The technology allows for low cost mass storage of energy and can be deployed into a wide range of applications.
Unlike conventional batteries, which have a fixed energy/power ratio, ZincNyx's technology uses a fuel tank system that offers flexible energy/power ratios and scalability. The storage capacity is directly tied to the size of the fuel tank and the quantity of recharged zinc fuel, making scalability a major advantage of the flow battery system. In addition, a further major advantage of the zinc-air flow battery is the ability to charge and discharge simultaneously and at different maximum charge or discharge rates since each of the charge and discharge circuits is separate and independent. Other types of standard and flow batteries are limited to a maximum charge and discharge by the total number of cells as there is no separation of the charge and discharge components.
To watch a short video outlining ZincNyx technology, please visit http://www.zincnyx.com/technology/
About MGX Minerals
MGX Minerals is a diversified Canadian resource company with interests in advanced material and energy assets throughout North America. Learn more at www.mgxminerals.com.
In the interest of full disclosure, we call the reader's attention to the fact that Equities.com, Inc. is compensated by the companies profiled in the Spotlight Companies section. The purpose of these profiles is to provide awareness of these companies to investors in the micro, small-cap and growth equity community and should not in any way be considered as a recommendation to buy, sell or hold these securities. Equities.com is not a registered broker dealer, investment advisor, financial analyst, investment banker or other investment professional. We are a publisher of original and third party news and information. All profiles are based on information that is available to the public. The information contained herein should not be considered to be complete and is not guaranteed by Equities.com to be free from misstatement or errors. The views expressed are our own and not intended to be the basis for any investment decision. Readers are reminded to do their own due diligence when researching any companies mentioned on this website. Always bear in mind that investing in early-stage companies is risky and you are encouraged to only invest an amount that you can afford to lose completely without any change in your lifestyle. Equities has been compensated with cash, common shares and/or warrants for market awareness services provided.