​MGX Minerals to Process First Oil & Gas Wastewater in November; Projects First Cleantech Revenue
Spotlight News Follow |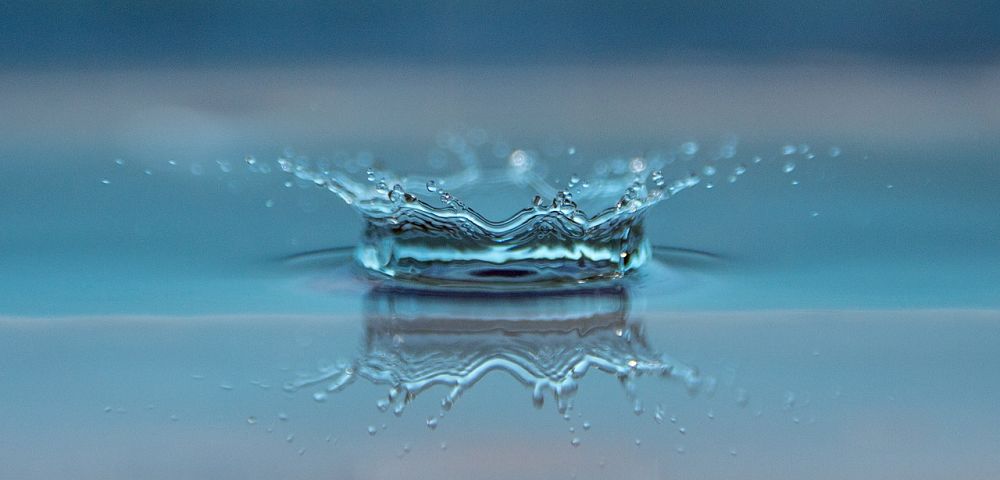 MGX Minerals Inc. (XMG:CNX) (MGXMF)is pleased to report that engineering partner PurLucid Treatment Solutions has deployed the first advanced wastewater treatment system in Alberta. The customer will pay C$35 per cubic meter for evaporator blowdown wastewater ("EBD") processing. Delivery of first EBD wastewater is expected to occur on November 13th. The system, capable of processing 5 m3/h, is expected to operate at full capacity. The system will take highly concentrated EBD wastewater and treat it to a level suitable for reuse or standard low-cost disposals of clean liquids and physical solids and particulate. The system will provide significant cost savings for the customer.


Deployment of this system represents the first scheduled system for installation. The second installation will be a high temperature 10m3 per hour system in approximately 2 months. This system is currently undergoing flow testing at PurLucid manufacturing facility in Calgary, Alberta. The water processing rate is expected to also be $35 per cubic meter for waste disposal and the system is expected to operate at full capacity. The technology provides superior treatment outcomes when compared to conventional technology and can do so without cooling water first. This will result in significantly less energy use for water treatment and also eliminate the single major operational challenge of a steam assisted gravity drainage ("SAGD") facility, which is heat exchanger fouling. A third system is currently in fabrication and is a larger-scale version (20 m3/h) of the first system intended to treat one-through steam generator ("OTSG") boiler blow down.
Due to the requirements of N.I. 43-101, the Company cannot project or comment on mineral extraction revenue from wastewater, if any, until a PEA, PFS, or actual mineral sales have occurred.
Rapid Lithium Brine Extraction Technology
MGX has developed a rapid lithium extraction technology eliminating or greatly reducing the physical footprint and investment in large, multi-phase, lake sized, lined evaporation ponds, as well as enhancing the quality of extraction and recovery across a complex range of brines as compared with traditional solar evaporation. This technology is applicable to petrolithium (oil and gas wastewater), natural brine, and other brine sources such as lithium-rich mine and industrial plant wastewater. The technology was recently chosen as winner of the Base and Specialty Metals Industry Leadership Award at the 2018 S&P Global Platts Global Metals Awards held in London in May (see press release dated May 18, 2018). The Company has also been selected as a finalist for the 2018 S&P Global Platts Global Energy Awards- Emerging Technology and Rising Star- to be held in New York City in December. For more information on the event visit https://geaweb.platts.com/Finalists/Finalists2018.
About PurLucid
PurLucid's exclusively licensed and patented nanoflotation technology was designed specifically for oilfield environments. The technology separates impurities from oil and gas wastewater and produces clean water as a final product. This allows for the recycling or controlled release of oilfield wastewater and reduces or eliminates downhole and associated transportation costs. Water handling costs are one of the largest operating costs in the oilfield and oilsands operations today. Learn more at www.purlucid.com. MGX currently owns 55% of PurLucid and has the right to acquire up to a 100% interest in PurLucid through successive investments.
About MGX Minerals
MGX Minerals is a diversified Canadian resource and technology company with interests in global advanced material, energy, and water assets. Learn more at www.mgxminerals.com.
In the interest of full disclosure, we call the reader's attention to the fact that Equities.com, Inc. is compensated by the companies profiled in the Spotlight Companies section. The purpose of these profiles is to provide awareness of these companies to investors in the micro, small-cap and growth equity community and should not in any way be considered as a recommendation to buy, sell or hold these securities. Equities.com is not a registered broker dealer, investment advisor, financial analyst, investment banker or other investment professional. We are a publisher of original and third party news and information. All profiles are based on information that is available to the public. The information contained herein should not be considered to be complete and is not guaranteed by Equities.com to be free from misstatement or errors. The views expressed are our own and not intended to be the basis for any investment decision. Readers are reminded to do their own due diligence when researching any companies mentioned on this website. Always bear in mind that investing in early-stage companies is risky and you are encouraged to only invest an amount that you can afford to lose completely without any change in your lifestyle. Equities has been compensated with cash, common shares and/or warrants for market awareness services provided.
DISCLOSURE: The views and opinions expressed in this article are those of the authors, and do not represent the views of equities.com. Readers should not consider statements made by the author as formal recommendations and should consult their financial advisor before making any investment decisions. To read our full disclosure, please go to: http://www.equities.com/disclaimer
Companies