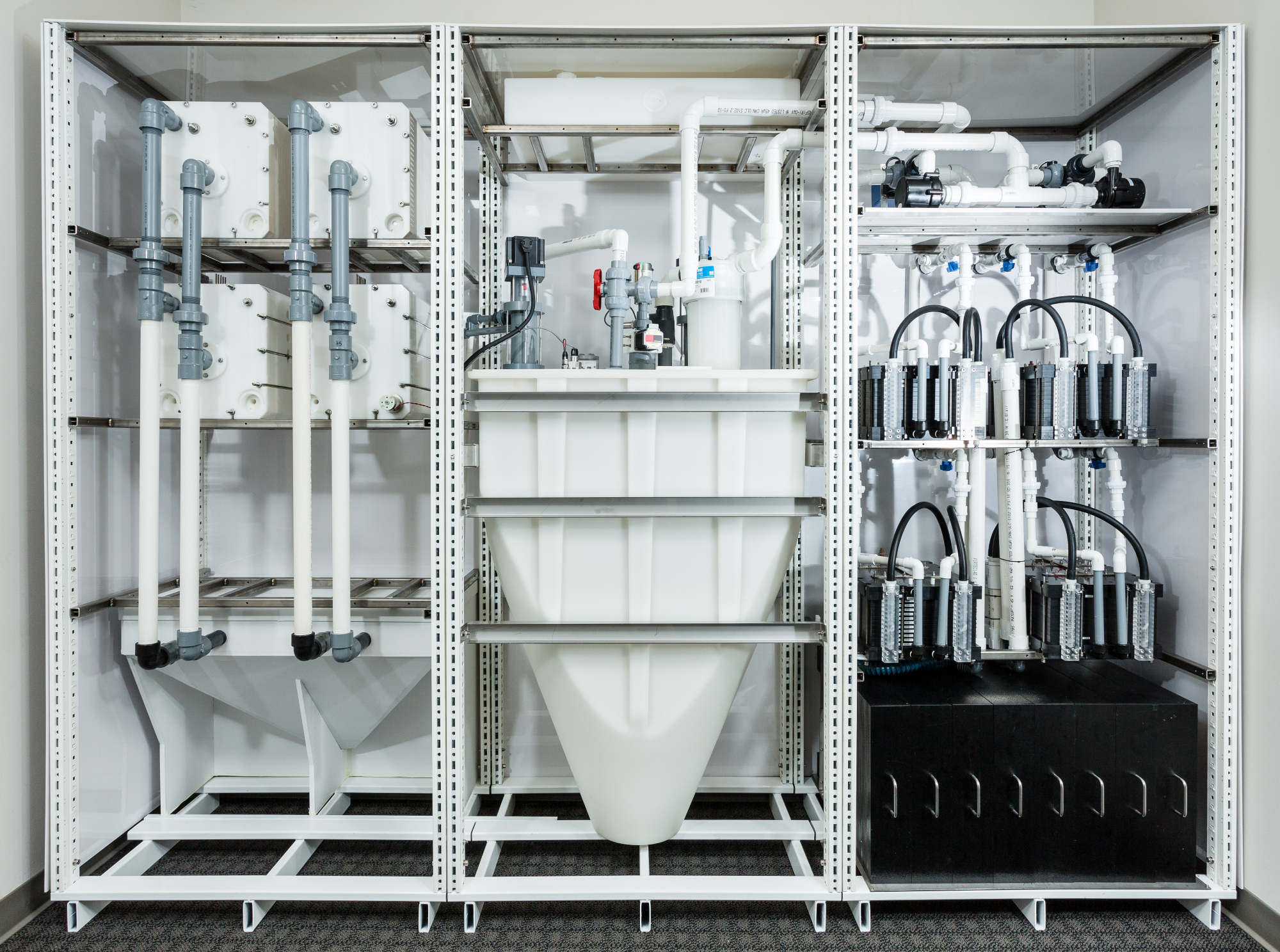 As the new Energy market continues to evolve, demand for alternative sources is growing, and recent chemical breakthroughs for zinc might unlock a truly revolutionary alternative energy solution. In the past, zinc was considered an enticing prospect – it has high energy density, safer and less prone to overheating, and more abundant. It is the fourth most populous metal in the Earth's crust. These factors make it more cost-efficient when compared to lithium, cobalt, or vanadium. However, there was one problem: it could not be easily recharged.
To be specific, the problem occurs during the charge/discharge cycle, where zinc batteries form nanoscale spikes called dendrites that severely limit performance and lifespan. In fact, an extensive study was published in the journal Nature Communication on zinc batteries, and the research team's conclusion on the topic stated, "Rechargeable Zn-air batteries still face other challenges such as the dendritic growth of Zn metal on charging and CO2 management, which should be addressed before practical rechargeable Zn-air batteries are made."
As a result, the challenges of dendrite damage and its resulting short circuits have stymied engineers and scientists for some time. But thanks to a major breakthrough, this may no longer be an issue. In January, MGX Minerals Inc. (XMG:CNX)(MGXMF) and their 100% owned subsidiary ZincNyx Energy Solutions, Inc. made known that they had solved the dendrite problem.
Ingeniously, ZincNyx unraveled the predicament by consuming the dendrites as fuel during normal operation. The results are a groundbreaking regenerative zinc-air fuel cell and system based on more than 20 granted patents.
The Massive Potential of the Zinc-Air Battery has Finally Been Unlocked

MGX acquired ZincNyx in December of last year from mining juggernaut Teck Resources (TCK.B:CA)(TECK). Since then, the company has been working aggressively to push this innovative product toward the mass production phase as evidenced by their recent announcement.
On March 12, MGX announced that they had commenced working on optimizing the regeneration module for the zinc air fuel system. To delve a little deeper, the regenerator module separates zinc-oxide transferring charged zinc molecules into a storage tank and releasing the oxygen into the air. Then, when needed, the zinc molecules are recombined with oxygen inside a fuel cell stack causing a chain reaction, which produces a flow of sustainable energy that does not emit greenhouse gases or pollutants.
In addition, the modular design means the battery can charge at the same time as it discharges and can be scaled by increasing the size of the storage tank. In contrast, other types of standard and flow batteries are limited to a maximum charge and discharge by the total number of cells as there is no separation of the charge and discharge components.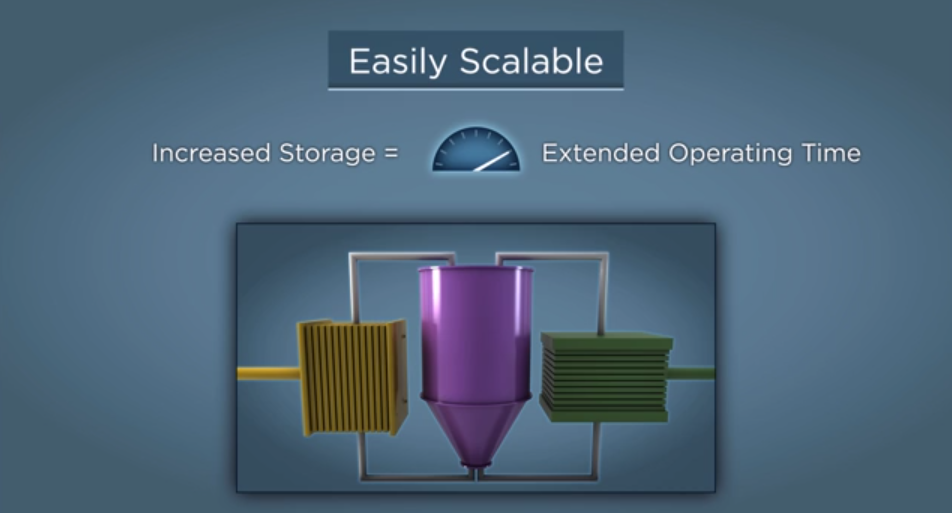 Watch the short video outlining ZincNyx technology here
The current research will look to optimize the bubble field created within the regeneration unit and to also test a liquid-based alkaline solution inside the fuel cell to improve capacity and lower costs. The final adjustments ongoing to the Zinc-Air system is an effort by MGX, a cleantech energy leader, to offer a low-cost solution to commercial and industrial customers looking for backup and load balancing. This next generation 20kW/160kWh system opens the door to a myriad of new market opportunities for MGX and ZincNyx because of mobility and additional scalability. The design of the systems allows for it to be placed in a container and transported to a remote location or installed in racks in warehouse-type environments where loss of power can be detrimental to operations. Moreover, the systems can be combined to create a system capable of generating over 1 megawatt of power, which is typically enough power for 1,000 homes.
The cost savings upon using zinc as the anode fuel is significant. At the time of writing, zinc per pound is $1.49 and has not climbed above $1.65 since the early 2000s. For comparison, cobalt is now priced above $38 per pound and Vanadium more than $35 per pound. This level of savings, combined with the broad range of applications for the system, would be a radical gamechanger for energy stabilization especially in the green energy sector, which can have unpredictable energy output as it is subject to the weather. MGX and ZincNyx have already begun investigating the mass storage capabilities for both mobile and marine sectors as an alternative to diesel combustion engines.
The scalable ZincNyx Regenerative Fuel Cell will ideally save an energy supplier time and expenses through alleviating the need for multiple battery backups and generators.
However, the development of the Zinc-Air Battery is not the only breakthrough MGX Minerals has under its belt. The company is a first-mover in petrolithium recovery, which is another novel technology in the new energy space that removes lithium and other elements from extracted oilfield wastewater.
A Clear Leader in the New World of Cleantech

Petroleum brine, a mineral-rich salt water that is a byproduct of oil and gas, has historically been treated as waste, with billions of gallons of the lithium-bearing brine reinjected back into the earth. MGX Minerals has been working with cleantech engineering partner PurLucid Treatment Solutions (the company has a 51% stake in the latter with an option to own the company outright) to change that dynamic, combining their unique skillsets to create a nanoflotation process to separate the metals from the water and recover the lithium.
PurLucid and MGX's Petrolithium Recovery System uses a highly charged Replaceable Skin Layer (RSL™) membrane related to the nanofiltration and High Intensity Froth Flotation (HiFF) system, known as nanoflotation, which collectively have demonstrated performance superiority over other processes typically used to remove contaminants and doing so with less energy, lower capital costs and a smaller footprint.
In August 2017, the partners launched a petrolithium pilot recovery system in Calgary. To date, MGX has used its system to test not only feed samples from its own properties, but samples from more than 25 locations as part of arrangements with major oil and gas companies. Building on that success, a commercial-scale system, dubbed NFLi5, is being commissioned, which will be able to process 750 barrels of brine per day.
For most companies, owning a portion of this paradigm-shifting technology would be enough, but MGX and its determined leadership have simultaneously amassed a North American land package totaling over 2 million acres. The company intends to fully explore their expansive land package for oil, gas lithium and other brine minerals. This year alone, the company has said it completed the site survey to prepare for 3D seismic geophysics at the Blueberry Unit of the enormous Paradox Basin Petrolithium Project in Utah, which the U.S. Geological Survey calls one of the largest undeveloped oil and gas fields in the country.
Elsewhere, drill results from the Main dyke were received from the Case Lake Lithium Project in Cochrane, Ontario, a joint venture with Power Metals Corp. (PWM:CA). The assays were highlighted by an intersect of 17.0 meters grading 1.81% lithium oxide.
MGX Minerals has a truly unique and diverse portfolio of advanced materials and energy assets. The leadership team continues to impress with its ability to stay active on all fronts as MGX Minerals is not only staying ahead of the rest of the sector, but striving to create a new and exciting market landscape.
---
In the interest of full disclosure, we call the reader's attention to the fact that Equities.com, Inc. is compensated by the companies profiled in the Spotlight Companies section. The purpose of these profiles is to provide awareness of these companies to investors in the micro, small-cap and growth equity community and should not in any way be considered as a recommendation to buy, sell or hold these securities. Equities.com is not a registered broker dealer, investment advisor, financial analyst, investment banker or other investment professional. We are a publisher of original and third party news and information. All profiles are based on information that is available to the public. The information contained herein should not be considered to be complete and is not guaranteed by Equities.com to be free from misstatement or errors. The views expressed are our own and not intended to be the basis for any investment decision. Readers are reminded to do their own due diligence when researching any companies mentioned on this website. Always bear in mind that investing in early-stage companies is risky and you are encouraged to only invest an amount that you can afford to lose completely without any change in your lifestyle. Equities has been compensated with cash, common shares and/or warrants for market awareness services provided.