​MGX Minerals Provides Update on B.C. Silicon Project Portfolio; Drilling and Metallurgical Programs Planned for 2018
Spotlight Companies Follow |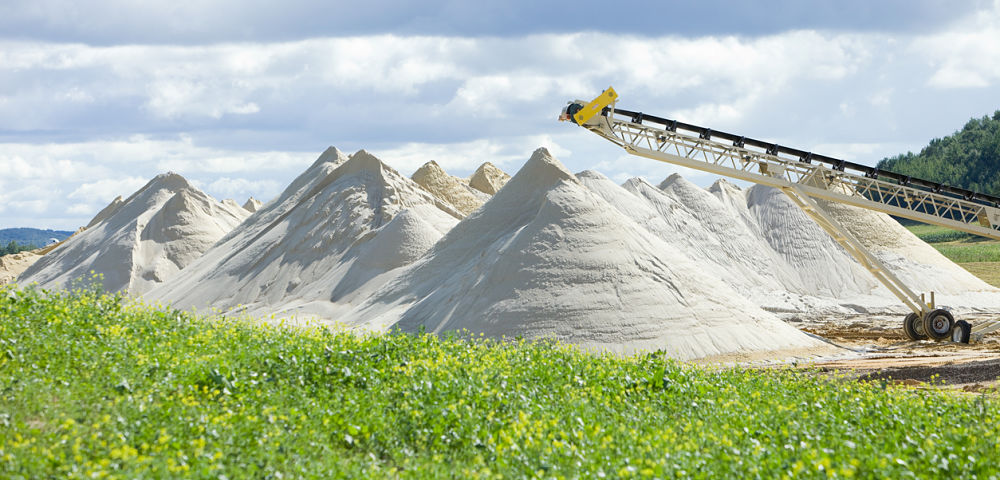 MGX Minerals Inc. (CSE: XMG / FKT: 1MG / OTCQB: MGXMF) is pleased to provide shareholders with a progress report on its expanding silicon portfolio in British Columbia along with planned 2018 development activities. MGX is investigating the potential to source high-grade silica as a feedstock to be used in industrial silicon metal and solar silicon metal applications.

Acquisition of New High-Grade Silicon Property
The Company is pleased to report it has acquired the Gibraltar property (the "Property") located approximately 95 kilometers northeast of Cranbrook, BC (B.C. MINFILE 082JSW001). The Property features high purity quartzite that has the potential for technological applications, consisting of snow white coloured, high purity silica that contains >98.8% SiO2 and < 1.2% impurities such as Al2O3, Fe2O3, CaO, MgO, Na2O, K2O.

Based on the sum of SiO2%/Total% values, the mean value of the SiO2%/Total% for 6 out of 7 rock chip samples analyzed is 98.8%. The relatively high SiO2 content of 6 out of 7 samples (17GIBR-1 to 3, and 17GIBR 5 to 7) taken along an approximately 300-meter strike length of well exposed Mt Wilson Formation quartzite, compares favorably with other silica producers such as Moberly, Hunt and HCJ Properties near Golden, BC. Impurity compounds of interest (Al2O3, MgO, CaO, Fe2O3) approach specifications required for producing ferrosilicon alloy. Based on the range of %SiO2 and impurity values such as MgO, CaO, P2O5, Al2O3, and Fe2O3, it is possible that the Gibraltar quartzite silica is suitable for use as a raw material for ferrosilicon or silicon metal production.
As consideration, MGX has issued 100,000 common shares of the Company to the vendors of the Property. The vendors were Glen Rodgers and Andris Kikauka. Mr. Kikauka is a non-arm's length party to the Company by virtue of being a Director and Vice President of Exploration of the Company. Mr. Kikauka is entitled to 50% of the purchase price of the Property. The acquisition of the Property was considered a "related party transaction" pursuant to Multilateral Instrument 61-101 - Protection of Minority Security Holders in Special Transactions ("MI 61-101"). The Company was exempt from the requirements to obtain a formal valuation or minority shareholder approval in connection with Mr. Kikauka's participation in the transaction in reliance of sections 5.5(a) and 5.7(a) of MI 61-101.
Wonah and Koot Silicon Project Updates
MGX is also pleased to report it has received permits to conduct drill programs at its Wonah ("Wonah") and Koot ("Koot") silicon properties (collectively the "Projects") located in British Columbia. The Company will complete 13 combined drill holes and along with a metallurgical program to test the Projects for suitability of upgrading to silicon metal and solar grade silicon.
At Wonah, the main target includes the ridge where steeply dipping Ordovician age quartzite is exposed over a strike length of approximately 850 meters. Geological mapping, geochemical sampling, and surveying identified a series of white quartzite outcroppings (Wonah Quartzite Formation) that form 2 lenses, the 'Central Zone' that has been traced for approximately 500 m, and South Zone traced for 350 m along strike. The Central and South Zones consist of a highly competent quartzite unit that trends N to NNE, is approximately 50 meters in width and has a steep east dip.
At Koot, historic Exploration conducted by Cominco (now Teck-Cominco) during the 1980's outlined a mineralized zone spanning approximately 400 meters consisting of high-purity silicon dioxide (SiO2). Whole-rock analysis of composite samples in six of seven shallow diamond drill holes returned values ranging between 98.7% and 99.3% SiO2 (Assessment Report 10160). The zone remains open along strike and at depth to the north, east, and west. Cominco also conducted decrepitation testing of rock fragments at 1,000 degrees Celsius from three quartzite outcrops and noted no decrepitation.
Metallurgy Test Design
A metallurgy program has been designed to test for suitability of upgrading to silicon metal and solar grade silicon. A bulk sample requirement of two tonnes has been requested by the evaluation laboratory. The evaluation laboratory is qualified to complete a process and plant design should the silica be found suitable for upgrading to silicon metal.
Energy Applications
To further the Company's expansion into low-cost energy mass storage systems, MGX has prioritized evaluation and development of its silicon projects for silicon metal potential. One of the primary uses of silicon metal is in solar panels. Solar panels are a cornerstone to remote and distributed energy solutions. Solar, combined with a mass storage system such as that currently under development by the Company's wholly-owned subsidiary ZincNyx Energy Solutions Inc. ("ZincNyx"), serves to replace or augment diesel generators, as well as having broad applications in energy storage for residential and commercial grid load balancing and backup, and in providing primary and backup power for industrial sites, telecommunications, large-scale computer server arrays and military bases. Additional information on the integration of solar with ZincNyx energy storage systems is available at www.zincnyx.com.
Qualified Person
The technical portions of this press release were reviewed by Andris Kikauka (P. Geo.), Vice President of Exploration for MGX Minerals. Mr. Kikauka is a non-independent Qualified Person within the meaning of National Instrument 43-101 Standards.
About MGX Minerals
MGX Minerals is a diversified Canadian resource company with interests in advanced material and energy assets throughout North America. Learn more at www.mgxminerals.com.
In the interest of full disclosure, we call the reader's attention to the fact that Equities.com, Inc. is compensated by the companies profiled in the Spotlight Companies section. The purpose of these profiles is to provide awareness of these companies to investors in the micro, small-cap and growth equity community and should not in any way be considered as a recommendation to buy, sell or hold these securities. Equities.com is not a registered broker dealer, investment advisor, financial analyst, investment banker or other investment professional. We are a publisher of original and third party news and information. All profiles are based on information that is available to the public. The information contained herein should not be considered to be complete and is not guaranteed by Equities.com to be free from misstatement or errors. The views expressed are our own and not intended to be the basis for any investment decision. Readers are reminded to do their own due diligence when researching any companies mentioned on this website. Always bear in mind that investing in early-stage companies is risky and you are encouraged to only invest an amount that you can afford to lose completely without any change in your lifestyle. Equities has been compensated with cash, common shares and/or warrants for market awareness services provided.
DISCLOSURE: The views and opinions expressed in this article are those of the authors, and do not represent the views of equities.com. Readers should not consider statements made by the author as formal recommendations and should consult their financial advisor before making any investment decisions. To read our full disclosure, please go to: http://www.equities.com/disclaimer
Companies