​MGX Minerals Makes More Advancements to Become Diversified Lithium Player
Spotlight Companies Follow |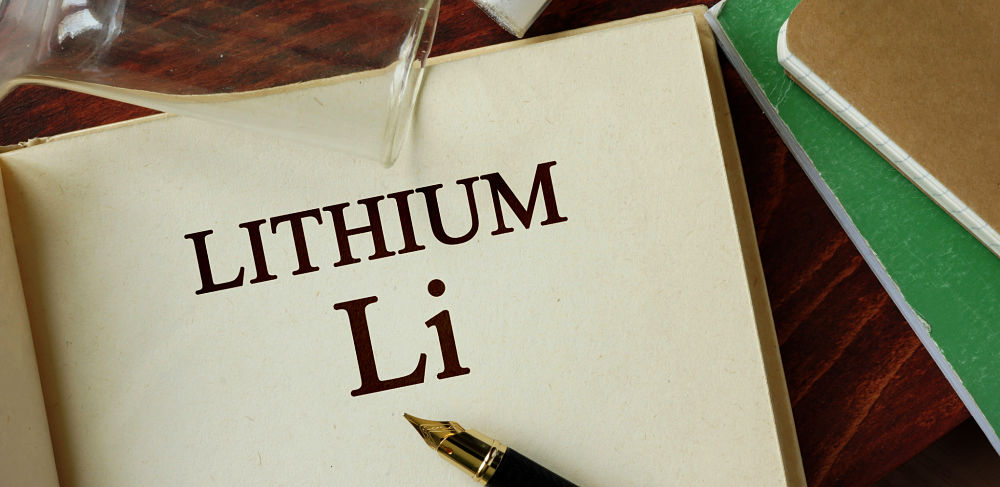 As the adoption of electric vehicles accelerates, the race to produce lithium, a key component in rechargeable batteries, does too. For decades, lithium production has relied upon hard rock or solar evaporation from brine, processes that both have challenges with respect to production time, costs and environmental impact. As it often does, technology is stepping in to offer a solution, spearheaded by MGX Minerals XMG:CNX MGXMF and its innovative rapid lithium extraction technology that can reshape the supply chain for downstream lithium users.
Hard rock lithium miners dig ore sources, like spodumene and petalite, from the earth just like conventional miners looking for other minerals. From there, the ore is crushed, and the lithium extracted and converted into about 99 percent pure lithium carbonate through a variety of hydrometallurgical processes. With solar evaporation, miners pump salt-rich brine from underground into large evaporation ponds, where it remains for about 18 months before the concentrated lithium is harvested and turned into lithium carbonate at a recovery plant via extraction and filtration processes.
By most accounts, the cost of solar evaporation is about half that of hard rock mining, which is why many ore sources have been priced out of the market, but the purity of lithium from brine is less predictable. Both require a sizeable environmental footprint.
In collaboration with its engineering partner, PurLucid Treatment Solutions, MGX Minerals has developed an award-winning nanofiltration and nanoflotation process for efficiently extracting lithium and other minerals from not only natural brine but also other lithium-rich sources like oil, gas and mine and industrial plant wastewater. Instead of years, the lithium production process is reduced to only eight hours.
The Canadian government has awarded PurLucid grants of up to C$8.2 million in support of the commercialization of its water treatment system for oilfield environments.
MGX is systematically acquiring PurLucid, increasing its stake to 55% last month with an investment of $2.6 million.
The partners have been refining the technology, saying on Aug. 29 that newly developed molecular sieve technology has consistently achieved lithium recovery above 99 percent from complex global source brines. Other major improvements include nearly complete (>99%) exclusion of sodium and potassium from the product stream. Further, R&D on polymeric membranes has reduced the cost of the lithium and mineral extraction components of the systems by 90 percent versus the originally formulated stainless steel or titanium membrane platforms required for the caustic brines.
As part of a three-unit scale-up, MGX currently has two systems ready for deployment in the Alberta Oil Sands, which are being upgraded with the latest technology while ongoing site engineering is completed for integration with steam-assisted gravity drainage operations used to recover bitumen from the oil sands.
Of particular interest is the fact that, once commissioned, one of the units is being evaluated by an industry-wide consortium interested in the positive benefits of the technology. If the systems can deliver as they have in initial testing, this initial roll-out can ultimately provide MGX expedited access to heavy oil facilities and shale oil projects throughout Alberta in what could be considered the proverbial "company maker."
As the commercialization milestone nears, MGX and PurLucid recently appointed Vuay Mehta to oversee final phase product upgrading and commercial scale-up operations. Mehta has more than 45 years of research and development and manufacturing experience with ore- and brine-based technologies focused on recovering lithium, potash, magnesium and boron to produce commercial-scale, high purity chemical products, including more than 25 years in senior executive positions at FMC Lithium Corp., a unit of base metal behemoth FMC Corp. FMC, one of the world's top lithium producers.
Late in July, FMC announced that it is renaming its lithium business Livent, which is being spun out into a new public entity through an IPO expected to raise at least $100 million. This certainly speaks to the positive market sentiment regarding the future of lithium.
MGX enjoys the opportunity to deploy its technology to others in addition to utilizing it for its own projects. To that end, the company is actively advancing a diversified portfolio targeting some of the most prolific lithium regions in the world.
A TDEM (time domain electromagnetic) geophysical survey was completed in August at its Salinitas lithium brine project located in the Salinas Grande Salar of northwest Argentina. On Monday, MGX said it has also been notified by joint-venture partner A.I.S. Resources AIS:CA that the Salta Department Mines Administration has issued drill permits for the Salinitas lithium project.
Subscribe to get our Daily Fix delivered to your inbox 5 days a week
Argentina is one corner of the vaunted "lithium triangle," along with Bolivia and Chile, known for salars, or dried lakebeds that frequently have large reservoirs underneath them containing high concentrations of dissolved salts, namely lithium, sodium and potassium. The 4,308-hectare project is situated in the northwest corner of Argentina near the Chilean border, an area renowned for its lithium- and potassium-rich brine resources.
The TDEM survey was conducted across 52 stations at 500 meters, totaling approximately 26 kilometers. The data is presently being compiled and will be used in combination with information from upcoming trenching and shallow drilling to better understand the geology and establish drill targets.
Also in the region, MGX last month penned a memorandum of understanding to acquire 50 percent of Chilean Lithium Salars SpA, which holds a 100 percent interest in three prospective lithium exploration projects in Chile: the Francisco Basin, Laguna Brava and Laguna Escondida Lithium projects. Early exploration, location and regional geology suggest the presence of lithium enrichment at the properties, particularly the nearly 13,000-hectare Francisco Basin property, which has had the most research completed so far.
For its interest, MGX has agreed to make option payments of US$1.5 million in cash and stock, spend US$2.0 million on exploration and complete an NI 43-101 resource estimate for at least one of the projects within 20 months. The short timeline means that MGX investors should have plenty of information coming from the Chilean properties in the near future, providing the transaction is finalized and closed.
In the U.S., MGX's joint venture partner, Belmont Resources BEA:CA, finished drilling the first hole of the 2018 drilling program at Kibby Basin in Esmeralda County, Nevada. The 2,560-acre project is a dry playa with similar geophysical attributes to Clayton Valley, the home of the only lithium-producing operation in North America, the Silver Peak mine of Albemarle ALB.
Drilled to a depth of 1,798 feet, a total of 126 samples of drill cuttings from the mud-rotary section of the hole (the first 1,270 feet) have been collected and shipped to an ALS Global lab facility in Reno, Nevada for assaying.
Elsewhere in North America, with respect to potential future uses for its rapid lithium extraction technology, MGX has acquired more than 110,000 acres of oil and gas leases in the Paradox Basin in Utah, widely regarded as one of the largest undeveloped oil and gas fields on the continent. The company has further consolidated more than 1.7 million acres of known lithium-bearing brine formations throughout the province of Alberta.
Taken cumulatively with consideration for all the acreage of petrolithium (lithium from oil and gas extraction), little MGX could arguably have one of the largest lithium portfolios in the world. Of course, the oilfield application needs to be proven at commercial scale, and the resources from other projects, either independent or via partnerships, need to be proven at National Instrument standards, but the technology has been impressive every step of the way. It's not to say that hard rock mining or evaporation ponds will become obsolete, but there certainly is strong upside potential for MGX's novel technology to carve out plenty of market share by substantially expediting the lithium recovery process, cleaning wastewater and delivering less of an environmental impact.
In the interest of full disclosure, we call the reader's attention to the fact that Equities.com, Inc. is compensated by the companies profiled in the Spotlight Companies section. The purpose of these profiles is to provide awareness of these companies to investors in the micro, small-cap and growth equity community and should not in any way be considered as a recommendation to buy, sell or hold these securities. Equities.com is not a registered broker dealer, investment advisor, financial analyst, investment banker or other investment professional. We are a publisher of original and third party news and information. All profiles are based on information that is available to the public. The information contained herein should not be considered to be complete and is not guaranteed by Equities.com to be free from misstatement or errors. The views expressed are our own and not intended to be the basis for any investment decision. Readers are reminded to do their own due diligence when researching any companies mentioned on this website. Always bear in mind that investing in early-stage companies is risky and you are encouraged to only invest an amount that you can afford to lose completely without any change in your lifestyle. Equities has been compensated with cash, common shares and/or warrants for market awareness services provided.

DISCLOSURE: The views and opinions expressed in this article are those of the authors, and do not necessarily represent the views of equities.com. Readers should not consider statements made by the author as formal recommendations and should consult their financial advisor before making any investment decisions. To read our full disclosure, please go to: http://www.equities.com/disclaimer.
Market Movers
Sponsored Financial Content