​MGX Minerals is Strategically Positioned to Address the Oncoming Cannabis Energy Problem
Spotlight Companies Follow |
As cannabis transforms into a global marketplace, more and more investors are buying into the hyper-growth outlook of the industry. However, while 2018 could be considered the year cannabis truly bursts onto the world stage, 2019 could very well be the year that its soaring growth impacts the power grid.
The cultivation of cannabis is energy-intensive, requiring grow lights, ventilation, dehumidification and space-conditioning equipment. Furthermore, indoor growing—while more taxing for utilities—is still more cost-effective as it can potentially yield two harvests per year while simultaneously offering a more consistent cannabis profile due to controlled temperatures, nutrients and carbon dioxide levels.
As legalization sweeps the nation, exponential load growth on the power grid is a significant concern. In a study conducted last year in Washington, Seattle Light and Power estimated that legal cannabis production had led to an increase in overall electricity demand by 3%, rivaling the consumption of a large data center. In Colorado, investor-owned Xcel Energy saw electricity consumption increase by 1.2% between 2012 and 2013, 50% of which was attributed to cannabis cultivation. Xcel estimates that 2% of Denver's electric consumption is attributed to cannabis cultivation.
In fact, states where cannabis was first legalized—especially at the recreational level in Colorado, Washington, Oregon and Alaska—have struggled to find effective solutions to manage cannabis' prodigious energy consumption. Massachusetts, which only recently legalized cannabis, is one of the first states to begin regulating energy consumption for cannabis cultivators, stipulating 36-watts-per-square-foot lighting power density for large cultivation centers in indoor flowering rooms.
The task of taming cannabis' energy conundrum is causing many to scramble for answers as baseline empirical data is still being aggregated and federal prohibitions have hampered analyses of the full extent of energy consumed. Following Massachusetts, government agencies will soon be mandating energy-saving initiatives to lessen demand. One innovative energy company sees tremendous opportunity in this space and is well-prepared to meet the demand. MGX Minerals Inc. (XMG:CNX) MGXMF recently announced a partnership with Braingrid Corporation—a cannabis sensor platform company that uses machine learning to drive harvest analytics—to merge MGX Renewables Inc.'s modular energy storage system with Braingrid's smart agriculture software as they co-develop an energy management product. MGX Renewables (formerly known as ZincNyx Energy Solutions Inc.) is a wholly-owned subsidiary MGX Minerals.
Why Zinc-Air Technology Makes Sense for Cannabis Growers
Representing a breakthrough in energy technology, MGX Renewables' next-generation zinc-air fuel cell system is both versatile and scalable. The system works by storing energy in zinc particles, which, upon power initiation, combine with oxygen gathered from the air to create zinc oxide and generate electricity. The regeneration module is composed of up to 18 bipolar plates connected in a series and driven from a nominal 60 Volt input. The unit is constructed of Noryl plastic and magnesium alloy and is fitted with SurLok connectors for quick electrical installation. After powering down, the zinc particles are regenerated and returned to the storage tank and the oxygen is released back into the air. The power capacity of the system is limited only by the size of the storage tank—the more zinc particles in the tank, the greater the power.
This revolutionary system is non-toxic, non-combustive and 100% recyclable. Since acquiring this innovative technology, MGX—a true cleantech energy leader—has worked tirelessly to make this functional and affordable energy platform available to the masses. This has been achieved by making the zinc-air fuel system entirely customizable using modular architecture that can be assembled in a variety of configurations, which would be ideal for cannabis growers looking to maximize space. Not to mention, the zinc-air system could deliver long-term backup power and renewable energy to rural communities that often support cannabis cultivation but may not be able to handle the excess demand on their power grids.
In short, the partnership with Braingrid is a perfect demonstration of the massive potential of the patented zinc-air fuel cell system. In the near future, growers and operators will be encouraged to find energy alternatives, and MGX has strategically positioned this cutting-edge platform as a cost-saving and robust solution for the industry as well as a reliable hedge against the unpredictable energy output from common renewables like wind and solar.
All this news will delight MGX shareholders, who were given 40% of the spin-out of wholly-owned subsidiary MGX Renewables, totaling 7% of MGX's holdings in the company.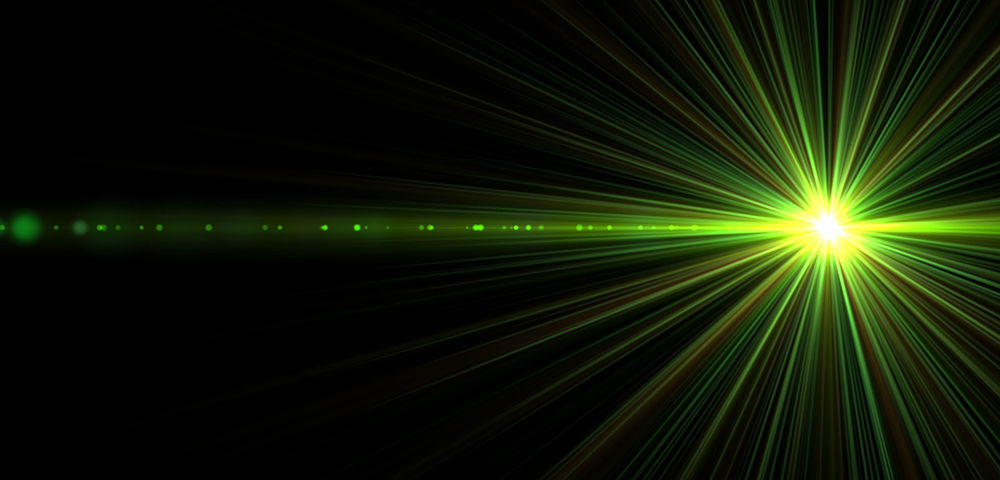 Rolling Out Petrolithium Purification Technology at a Key Hub
As MGX expands its reach into the energy field of the cannabis sector, it is already firmly planted in another revolutionary technology: petrolithium extraction. In early October, the company delivered its first petrolithium and advanced wastewater treatment system north of Edmonton near the Alberta oilsands. The commercial-scale system capable of processing 750 barrels per day will commence in November.
A key piece of MGX's diverse portfolio, this award-winning Petrolithium and Wastewater Purification technology recovers lithium from petroleum brine, a mineral-rich saltwater byproduct in oil and gas drilling that has historically been reinjected back into the earth. This paradigm-shifting technology cleans the geothermal brine and separates valuable resources like lithium, magnesium and silicon so they can be turned over to the green economy to make batteries and other products.
MGX's Rapid Lithium Brine Extraction Technology cuts lithium production times from 18 months to one day. The system uses a highly charged Replaceable Skin Layer (RSL™) membrane and High Intensity Froth Flotation (HiFF) system, known as nanoflotation, which collectively have demonstrated performance superiority over legacy processes and have done so using less energy, lower capital costs and a smaller footprint.
MGX and Petrolithium have integrated these two technologies at the aforementioned centralized facility north of Edmonton, where they can easily handle deliveries of wastewater brine from multiple clients.
Bringing Rapid Lithium Extraction to Nevada and the Famed "Lithium Triangle"
In addition, the company is partnering with Belmont Resources at the Kibby Basin to again put its lithium extraction technology to work. Located within the western portion of the Great Basin in Nevada, the Kibby Basin has physical characteristics resembling Clayton Valley, a lithium hotspot in Nevada containing four adjacent basins all hydrologically linked. Belmont is in the process of conducting downhole surveys to test layers for potential aquifers at Kibby, but in previous assays reported by Belmont, 20 of 25 samples exceeded 100 ppm lithium, with seven samples containing more than 300 ppm lithium and the highest sample containing 580 ppm lithium.
Aside from this project in Nevada, MGX also has multiple projects in the famed "Lithium Triangle" in Chile and Argentina. Its recent acquisition of 50% of Chilean Lithium Salars SpA (CLS) puts MGX on the map in what is arguably the world's most important source of lithium. In February, Chilean Lithium Salars Pty Ltd. (CLSH), the parent company of CLS, completed electromagnetic and gravity surveys at its Laguna Brava site, indicating brines in excess of 100 meters thick. Two more samples were sent to Purlucid Treatment Systems for the potential deployment of a Rapid Lithium Extraction unit, but optimism abounds as the projects sit in some of the most concentrated lithium zones in the foothills of the Andes Mountains.
Across the border in Argentina, MGX has a joint venture with A.I.S. Resources (AIS:CA) on the 4,308-hectare Salinitas Lithium Project in Salta Province. In September, the company announced that the first of the Transient Electromagnetic geophysics profiles had been interpreted and potentially substantial aquifers exist over two 3 km x 2 km x 180 m depth areas.
These projects represent only a fraction of MGX Minerals' expansive mineral exploration portfolio. With leadership positioning the company to make an impact in the burgeoning cannabis market, investors now have another reason to keep their eyes on this diversified innovator.
---
In the interest of full disclosure, we call the reader's attention to the fact that Equities.com, Inc. is compensated by the companies profiled in the Spotlight Companies section. The purpose of these profiles is to provide awareness of these companies to investors in the micro, small-cap and growth equity community and should not in any way be considered as a recommendation to buy, sell or hold these securities. Equities.com is not a registered broker dealer, investment advisor, financial analyst, investment banker or other investment professional. We are a publisher of original and third party news and information. All profiles are based on information that is available to the public. The information contained herein should not be considered to be complete and is not guaranteed by Equities.com to be free from misstatement or errors. The views expressed are our own and not intended to be the basis for any investment decision. Readers are reminded to do their own due diligence when researching any companies mentioned on this website. Always bear in mind that investing in early-stage companies is risky and you are encouraged to only invest an amount that you can afford to lose completely without any change in your lifestyle. Equities has been compensated with cash, common shares and/or warrants for market awareness services provided.

DISCLOSURE: The views and opinions expressed in this article are those of the authors, and do not represent the views of equities.com. Readers should not consider statements made by the author as formal recommendations and should consult their financial advisor before making any investment decisions. To read our full disclosure, please go to: http://www.equities.com/disclaimer
Companies