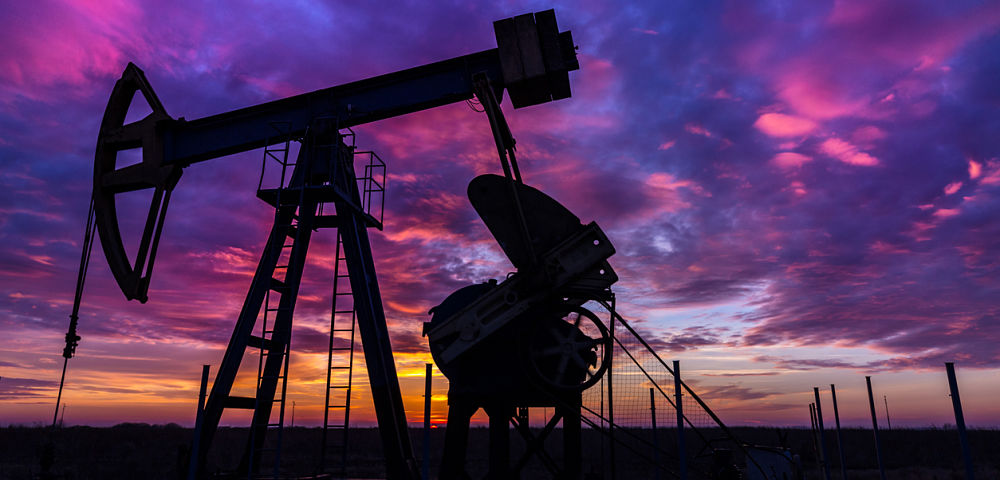 In the wake of its recent expansion, MGX Minerals (MGX:CNX)(MGXMF) has acquired an additional 10,331.32 acres of Oil and Gas Leases within its 80,380-acre petrolithium project in southeastern Utah for a total purchase price of US$145,000. The recently unitized Federal Oil and Gas property—the Blueberry Unit—is part of the company's Paradox Project, the first large-scale integrated petroleum and lithium exploration project in the US.
The Paradox Project is located near the Lisbon Valley oilfield, a historically productive region within the Paradox Basin in Utah that has generated cumulative lifetime production of 51.5 million barrels of oil, according to December 2017 statistics from Utah's Department of Natural Resources. The Project is being simultaneously explored for oil, gas, lithium and other brine minerals as part of MGX's North and South American exploration, testing and analyses strategy to determine where the company will deploy its lithium and mineral extraction technology.
The US Geological Survey has previously assessed the Paradox Basin as the home of significant volumes of undiscovered resources, including estimated means of 560 million barrels of oil, 12,701 billion cubic feet of natural gas and 490 million barrels of natural gas liquids. MGX recently completed its paleontology surveying of the Project and is nearing completion of the archeology survey. Pending Bureau of Land Management approval, the company is scheduled to initiate a 3D seismic survey of the region in early August 2018 that will include approximately 9,000 data points.
Source: MGX Minerals
MGX currently earns a 75% working interest in the Paradox Project, which has shown historical brine content as high as 730 ppm lithium, a metal whose demand has increased dramatically over the last five years amid consistent growth in the demand for batteries to power electric vehicles and other devices. According to Reuters, there is only one active lithium operation in the US, with this country importing more than half of the lithium that it consumes. In its "Mineral Commodity Summaries 2018," the U.S. Geological Survey estimated that worldwide consumption of lithium was 41,500 tons in 2017, up over 13% from 2016. Further, for large fixed contracts, the U.S. Geological Survey cited a report from Industrial Minerals stating that the annual average lithium carbonate price had increased to $13,900 per metric ton in 2017, up 61% from 2016.
MGX is the first company to recognize the potential of petrolithium—extracting lithium from the abundantly available wastewater, or brine, which accompanies oil and gas production. Nearly 20 million barrels of oil and gas are produced daily throughout North America. It is estimated that for every unit of oil and gas produced, four to five units of brine are pumped, generating an estimated 80 to 100 million barrels of brine daily.
In concert with Purlucid Treatment Solutions—51%-owned by MGX—the company has developed a proprietary, low-energy extraction process that rapidly concentrates lithium and other minerals from the brine. This rapid lithium extraction process was piloted successfully at Sturgeon Lake oilfield in western Canada in 2017 and was independently confirmed by the Saskatchewan Research Council in April 2017. "The specialized process with which we extract lithium cuts a two-year procedure to a few days," said MGX CEO Jared Lazerson.
71654491684163
The terms of the newly acquired acreage include:
Initial payment made of $50,000. Remaining installments are due in September 2018 ($50,000) and March 2019 ($45,000).
MGX receives 83.0% net revenue interest (NRI) on 8,481.53 acres, and 82.5% NRI on remaining 677.31 acres.
MGX must drill a well on the largest of the acquired leases to a true vertical depth (TVD) of 8,000 feet or to a depth sufficient to test the Cane Creek Shale (Cycle 21) of the Paradox Formation, by December 15, 2021, and has the option to extend the drilling obligation for an additional three years for an additional $100,000.
Additional option to acquire a lease covering 1,172.48 acres if and when that lease is issued by the BLM.
As part of an integrated strategy complementing MGX's significant assets in magnesium, high-grade silicon and mass storage solutions, Lazerson has been driving MGX's aggressive acquisition strategy of lithium-rich properties, with the company having acquired over two million acres of brine-bearing formations to date. As Lazerson said to Reuters, "In this fundamental shift we are in between fossil fuels and renewable energy, we get these hybrid models."
Stephan Bogner, founder of Rockstone Research, commented to Reuters about MGX's petrolithium technology, "If MGX can prove commercial viability… a big rethinking may begin in the United States as to where capital should be deployed. It would be a game-changer."
In the interest of full disclosure, we call the reader's attention to the fact that Equities.com, Inc. is compensated by the companies profiled in the Spotlight Companies section. The purpose of these profiles is to provide awareness of these companies to investors in the micro, small-cap and growth equity community and should not in any way be considered as a recommendation to buy, sell or hold these securities. Equities.com is not a registered broker dealer, investment advisor, financial analyst, investment banker or other investment professional. We are a publisher of original and third party news and information. All profiles are based on information that is available to the public. The information contained herein should not be considered to be complete and is not guaranteed by Equities.com to be free from misstatement or errors. The views expressed are our own and not intended to be the basis for any investment decision. Readers are reminded to do their own due diligence when researching any companies mentioned on this website. Always bear in mind that investing in early-stage companies is risky and you are encouraged to only invest an amount that you can afford to lose completely without any change in your lifestyle. Equities has been compensated with cash, common shares and/or warrants for market awareness services provided.
---