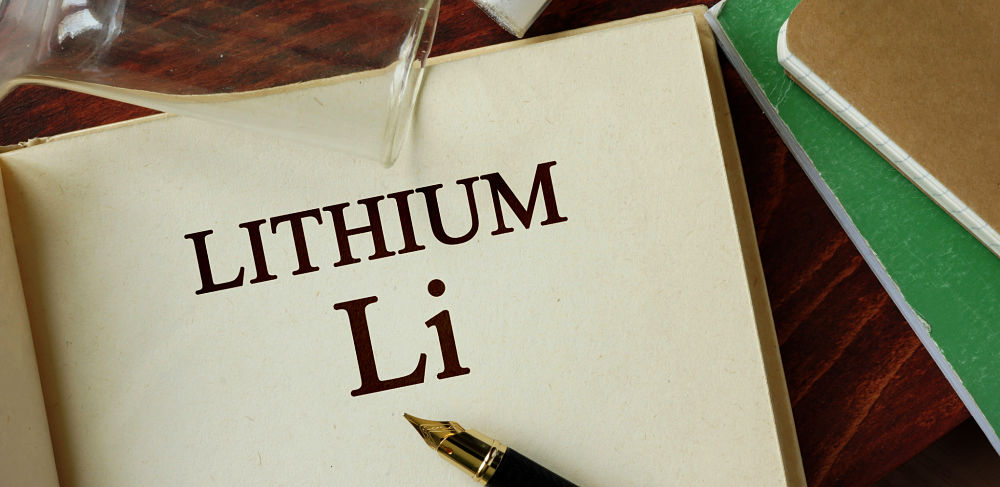 Not to say that other companies aren't working hard, but there may not be a busier microcap in North America than MGX Minerals XMG:CNX MGXMF, a company relentless in its efforts to expeditiously develop multiple projects and technologies in advanced material and energy across the continent. A strong end to June was met by a solid start to July as MGX made advancements across its diversified portfolio of projects.
Petrolithium
Petrolithium, the process of concentrating and collecting lithium and other minerals from different types of brine, including oil and gas wastewater and natural brine, is a cornerstone of MGX Minerals' operations. Along with technology partner PurLucid Treatment Solutions, the company has developed an efficient system for purifying wastewater and brine while recovering the valuable minerals, a win-win for operators and the environment, as production time and expense are greatly reduced along with physical project footprint and environmental liability.
In fact, it's a win for the technology in the literal sense, considering it was chosen in May as the winner of the Base and Specialty Metals Industry Leadership Award at the 2018 S&P Global Platts Global Metals Awards in London.
MGX has spent years refining the process through partners and potential customers and is now bringing it to market. A milestone was recently achieved with the first wastewater treatment system completing large-scale trials and client acceptance testing. Upon the customer finishing site preparation, the inaugural system will be installed for use.
Earlier this month, MGX announced the receipt of two sea containers with a second wastewater treatment system from the pipe and metal fabricator. The system, capable of processing high-salinity wastewater from team-assisted gravity drainage operations, is slated to be installed at an oil and gas operation in Alberta to treat evaporator blowdown brine.
On the back of successful field tests, the installation of these systems and capture of minerals will lend further validation to the value of the technology.
Elsewhere in MGX's petrolithium business, the company this month entered a property option agreement with Belmont Resources BEA:CA to acquire an initial 25% interest in the Kibby Basin, Nevada lithium brine property situated about 50 kilometers north of the heralded Clayton Valley. Clayton Valley is home to Albemarle's ALB Silver Peak Mine, the only lithium-producing mine in North America.
A magnetotelluric survey by Belmont in January defined a large anomaly targeted for advanced exploration at Kibby Basin.
The plan is for MGX to be the operator at the project and to use its rapid lithium extraction technology to shave production time to days from conventional evaporation ponds' year and a half.
Per the agreement, MGX will invest up to C$300,000 for exploration at the 2,560-acre project for its 25% stake, with an option to increase its ownership to 50% by funding an additional C$300,000 in drilling expenditures. MGX further committed to acquiring four million units of Belmont at a nickel per unit. A unit consists of one common share of BEA and one transferable share purchase warrant entitling the holder to acquire a common share of BEA for 8 cents in the first year and 10 cents during the second year following closing of the private placement. MGX is also receiving warrants to buy as many as 10 million shares of BEA for 20 cents each, exercisable for a period of three years, potentially giving the company a large position in Belmont in addition to 50% ownership of Kibby Basin.
To the east of Kibby Basin, MGX is developing a massive petrolithium project in the Paradox Basin in Utah. The company's local operator this month filed an application with the U.S. Bureau of Land Management (BLM) to complete a 65.4-square-mile 3D seismic survey over the Blueberry Unit of the property. The survey, which will better define the project via 9,062 source points (6,354 vibrator points, 841 buggy drill points and 1,867 Heli points), is expected to be conducted next month, pending BLM approval.
The U.S. Geological Survey calls the Paradox Basin the largest undeveloped oil and gas field in the country. MGX is earning a 75% working interest in the sprawling project, which consists of approximately 115,000 acres of oil and gas leases and 118,000 acres of largely overlying and contiguous mineral claims between the Blueberry Unit and Lisbon Valley claims. Exploration is ongoing to determine the best locations to deploy the petrolithium technology, with the 3D seismic survey being the next step in that process.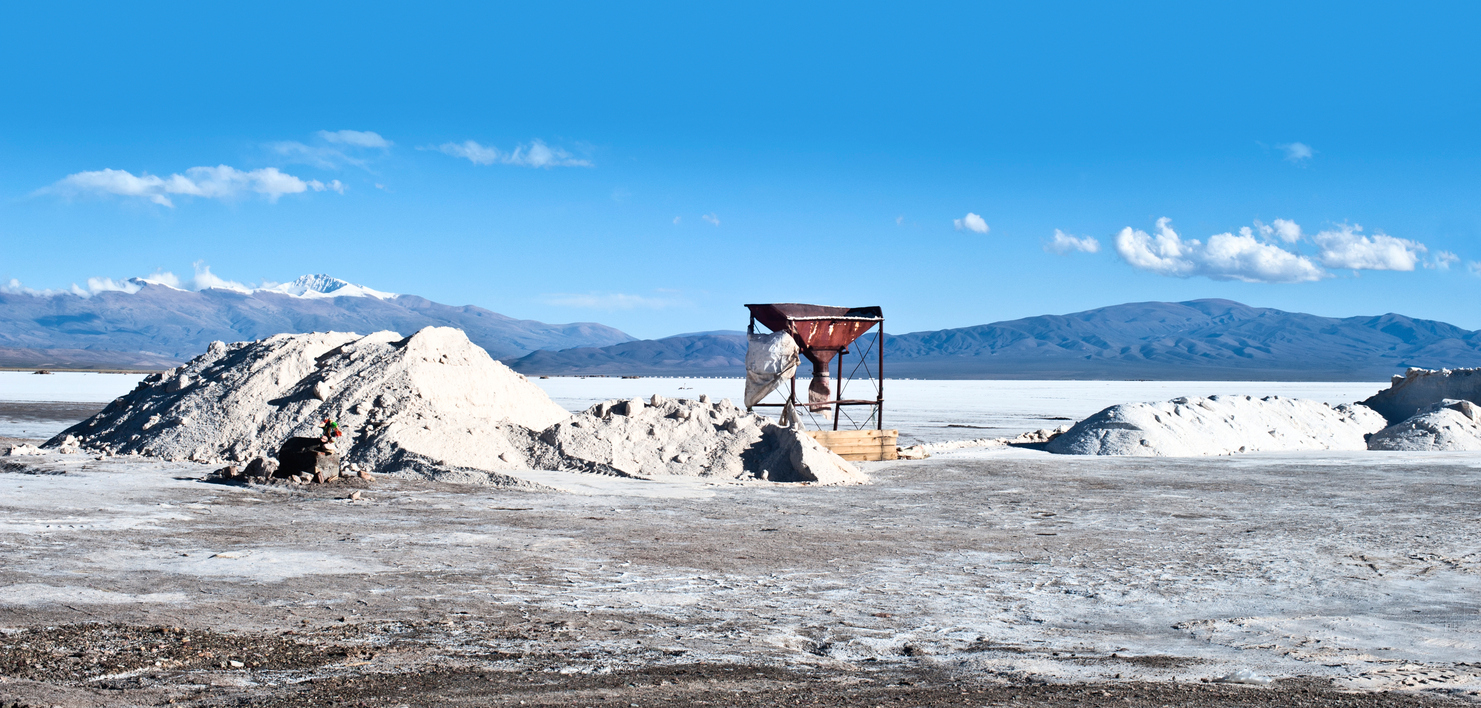 PFS at Magnesium Project
Progress is also being made at MGX's portfolio of magnesium projects near Driftwood Creek in southeastern British Columbia. A preliminary economic assessment for the Driftwood Creek project has been completed to National Instrument standards, highlighted by a pre-tax net present value (@5% discount) of $529.8 million, with a internal rate of return of 24.5% with a 3.5-year payback. Initial capital costs are estimated at $235.9 million for a conventional quarry pit mine. Based on current resources (7.85 million tonnes grading 43.27% MgO measured and indicated) and annual MgO production of 169,700 tonnes, the mine has a 19-year life.
MGX has retained Hatch Ltd. to conduct a comprehensive review of the plan, including mine planning and mine design, mineral processing process design, environmental and social impact assessment and permitting work completed to date. Hatch will lend its expertise with respect to the plan and offer advice on other requisite operations such as power, access, local infrastructure and more. The goal is to move Driftwood towards a NI 43-101 pre-feasibility study as the next stage of project development toward a producing mine.
MGX has also made significant progress with its site location in Cranbrook, B.C. The company acquired the 38-hectare Cranbrook mill site from Tembec for the purpose of rehabbing the defunct mill located in the heart of an industrial park for processing minerals from the Driftwood Creek deposit.
Nearby, MGX continues to evaluate its Marysville and Red Mountain properties, including recently completed geochemical sampling that adds to the library of data showing an array of industrial minerals. Sampling at Marysville assayed an average of 43.15% MgO, 0.965% Al2O3, 1.13% CaO and 5.674% SiO2, among other findings.
At Red Mountain, assays from samples showed 39.0% MgO, 0.245% Al2O3, 0.87% CaO and 14.47% SiO2, along with traces of other minerals.
The assays in combination with long strike lengths at the projects are positive factors for future exploration, which is planned to include detailed mapping, more geochemical sampling and core drilling to better define the extent and purity of the magnesite, silica and other minerals.
Zinc-Air Technology
The company wrapped up June with exciting news that its subsidiary, ZincNyx Energy Solutions, completed the design and manufacturing of the core regenerator and fuel cell modules for its patented regenerative zinc-air flow battery system. Using a regenerator unit, a main tank and a fuel cell, the fully-scalable system efficiently stores energy in the form of zinc particles and utilizes none of the conventional high-cost battery commodities, such as lithium, cobalt and vanadium, facilitating low-cost mass energy storage that can be deployed for a wide range of applications in virtually any location.
The system can be housed in a shipping container for remote locations or installed in free-standing form for warehouse and factory uses.
Manufacturing also has distinct advantages over traditional systems. Since both modules are constructed from a number of identical cells, they constitute ideal candidates for manufacture by volume production methods, such as injection molding, die casting and extrusion. ZincNyx recently completed this process for the highest volume parts with the active participation of its chosen suppliers. Within the next few weeks, ZincNyx expects to start receiving parts based on these designs for additional systems.
The key takeaway from these developments is that by using conventional production processes, the design can be transferred essentially anywhere in the world without the need for expensive custom factories, making the system affordable to customers.
The latest design provides four times the capacity of previous models, delivering a solution for long duration energy storage when combined with renewable energy sources like wind and solar.
Petcoke
MGX's diversity in the energy sector is further reflected in its partnership with Highbury Energy, where the companies have commenced work on gasification of petroleum coke, or petcoke for short, into a synthetic liquid equivalent to refinery crude oil feedstock.
As a byproduct of the oil refining process, petcoke is becoming burdensome to refineries, especially in recent years as refineries have become more efficient at processing extra heavy crude oils, particularly from the prolific oil sands regions in Canada. Originating from heavy petroleum, petcoke contains densely concentrated impurities, such as metals (including vanadium, nickel and cobalt) and sulfur.
According to the Alberta Energy Regulator, petcoke inventories in the province are estimated to have reached 106 million tonnes in 2016.
In the collaboration, Highbury is providing its expertise in thermochemical gasification and large-scale pilot plant experience to work with MGX in designing a new process to generate hydrogen gas and concentrate metals in the form of ash byproduct from the petcoke. A Phase I report has been completed covering potential processes and markets for primary and secondary byproducts, with a Phase II study underway including analyzing locations, laboratory bench top feedstock results, advanced process design and initial plant design parameters.
The partners are focused on developing a process that allows for transforming unusable petcoke into a primary input equivalent to crude oil that can then be upgraded into petro-chemical products in today's refineries without modifying any equipment. Ultimately, this will result in viable use for petcoke as a fuel that can seamlessly integrate into existing refinery operations.
Solutions to Problems, Plain and Simple
Similarly to its brine-filtering process, MGX is working to provide a novel solution to the millions of tonnes of petcoke piling up on producers.
The company is a problem-solver across the board. The petrolithium/rapid lithium extraction technology both treats polluting wastewater and greatly expedites the lithium production process. The Zinc-Air technology provides a superior, low-cost energy storage solution for on-demand power. With its hands in the magnesium space, the company is diversified among a powerful array of industries, providing multiple opportunities for success and increased shareholder value.
---
In the interest of full disclosure, we call the reader's attention to the fact that Equities.com, Inc. is compensated by the companies profiled in the Spotlight Companies section. The purpose of these profiles is to provide awareness of these companies to investors in the micro, small-cap and growth equity community and should not in any way be considered as a recommendation to buy, sell or hold these securities. Equities.com is not a registered broker dealer, investment advisor, financial analyst, investment banker or other investment professional. We are a publisher of original and third party news and information. All profiles are based on information that is available to the public. The information contained herein should not be considered to be complete and is not guaranteed by Equities.com to be free from misstatement or errors. The views expressed are our own and not intended to be the basis for any investment decision. Readers are reminded to do their own due diligence when researching any companies mentioned on this website. Always bear in mind that investing in early-stage companies is risky and you are encouraged to only invest an amount that you can afford to lose completely without any change in your lifestyle. Equities has been compensated with cash, common shares and/or warrants for market awareness services provided.