​MGX Minerals Builds On Fall Drilling Success with Start of Winter Drill Program at Fran Gold Property
Spotlight Companies Follow |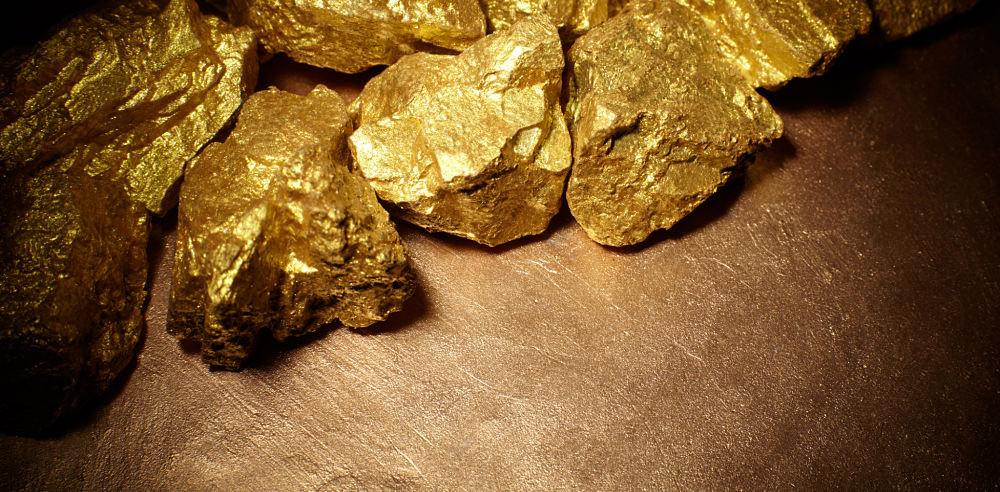 In central British Columbia, about 90 miles northwest of Prince George, Thompson Creek Metals struck gold, literally, along with a plenty of copper. Brought into production in 2013 by Thompson Creek, Centerra Gold (CG:CA) took ownership through its $1.1 billion buyout of the company in 2016. Centerra's open-pit Mount Milligan Mine is host to 2.1 billion pounds of proven and probable copper reserves, as well as 5.8 million ounces of proven and probable gold reserves.
18 miles to the southwest, MGX Minerals ( (XMG:CNX)/ (MGXMF)) is actively advancing its Fran Gold property in an attempt to replicate Centerra's success. The diversified resource and technology company is exploring its 100% owned project that covers 10,227 hectares (25,271 acres), looking to build upon historic data sets, particularly in the Bullion Alley Zone. Starting in the late 1990s, extensive shallow exploration was conducted in the zone, including 15,575 meters of diamond drilling (through 87 holes) prior to 2018. Altogether, more than 100 holes have been drilled at the advanced project.
The exploration has identified a 1.5-kilometer strike with up to three lateral zones, plus nearby gold zones. Dormant since 2011, no significant drilling at depth has been conducted in the area, a fact MGX Minerals intends to change.
In December, MGX kicked-off a winter drilling program at Fran Gold targeting high-grade gold mineralization at depth. Initial work will including drilling a twin vertical hole to confirm and test below historic drill hole FR-027. Assays from FR-027, drilled in 2002, produced solid data, including a hit of 13 meters averaging 3.76 g/t (grams per tonne) gold from 153.0 meters to 166.0 meters. Within this cut, 5.1 meters graded 12.89 g/t gold and 1.0 meter averaged 18.70 g/t gold.
Other drilling this winter will be comprised of new holes in the Main Zone within the Bullion Alley Zone Area at depth and along strike, as well as hole FR18-97 in the underexplored Hilltop Zone situated 200 meters to the southwest of the Main Zone.
Fall Drilling Extends Mineralization
During a 2018 fall drilling program, MGX validated the presence of high-grade gold and copper in the Main Zone. Drill hole FR18-95 assayed a broad intercept from 227.0 meters to 241.0 meters, effectively confirming the extension of gold mineralization in auriferous veins from near surface to depth. In particular, mineralization from a quartz-pyrite vein averaged 21.0 g/t gold over 2.2 meters, including 35.9 g/t gold across 0.76 meters and 26.7 g/t gold over 0.75 meters.
Drill hole FR18-96, located 50 meters northwest of FR18-95, intersected 6.55 g/t gold and 0.1% copper over 4.1 meters, including 38.7 g/t gold and 0.6% copper across 0.65 meters. Importantly, FR18-96 cut the down-dip extensions of auriferous veins (called Zone 1, Zone 2 and Zone 3) in addition to mineralization outside established zones.
The drilling further showed high-grade mineralization beyond that of historic drill hole FR-07-075 to another 66 meters down-dip. Wide mineralization in Zone 2 was intersected, grading 3.13 g/t gold over 8.65 meters (between 157.5m – 166.15m), including 13.9 g/t gold and 0.5% copper from 157.5 meters to 158.0 meters.
As the winter drilling program continues, the data from the fall program is being reviewed and correlated to the existing database of drill information to better delineate the project and additional exploration targets as the company systematically proves the value of its project.
Much, Much More Than Just Gold
Investors have stood tall with MGX Minerals and its deep portfolio of diverse projects, as evidenced by the recently closed non-brokered private placement that generated gross proceeds of C$6.81 million.
The company operates through three divisions: mining, water and energy.
The mining operations are comprised of Gold, Magnesium Oxide, Lithium, Silicon and Niobium-Rare Earth Elements. In addition to the Fran Gold property; MGX is also developing the Driftwood Creek Magnesium project in British Columbia, where the company is positioned to become just the second producer of magnesium oxide in North America; three high-grade silicon projects in British Columbia; and multiple lithium projects, which includes its Utah Petrolithium Project, a massive Alberta, Canada petrolithum portfolio, joint ventures in Chile and Argentina, and the Case Lake Lithium Project in Ontario, Canada.
The water division is the company's waste water treatment for the oil and gas industry with minerals and metals recovery as well (petrolithium). Sitting at the convergence of commodities and technology, petrolithium is a core component of MGX and its engineering subsidiary PurLucid Treatment Solutions. PurLucid has developed a system that effectively and efficiently extracts lithium and other valuable minerals from brine, or wastewater created during oil and gas extraction.
Its energy operation is MGX's zinc-air mass energy storage system, gasification of pet coke and waste products to hydrogen and metals and a new partnership with the University of British Columbia to develop a 4x Li-ion powered battery replacing the graphite anode with silicon.
MGX has also announced that it is rewarding shareholders with a special dividend in shares of its subsidiary MGX Renewables, which is expected to be spun-out into a new public entity early this year. MGX Renewables is in the final stage of developing a cutting-edge mass energy storage system that uses zinc and oxygen to generate electricity via a proprietary process.
So, while it could be sitting on a mining project with the potential to rival that of bigger peers in British Columbia and is enough to build a company upon independently, even the slightest glimpse at the MGX project list reveals that the company is at the forefront of the energy revolution in addition to its traditional mining assets.
---
In the interest of full disclosure, we call the reader's attention to the fact that Equities.com, Inc. is compensated by the companies profiled in the Spotlight Companies section. The purpose of these profiles is to provide awareness of these companies to investors in the micro, small-cap and growth equity community and should not in any way be considered as a recommendation to buy, sell or hold these securities. Equities.com is not a registered broker dealer, investment advisor, financial analyst, investment banker or other investment professional. We are a publisher of original and third party news and information. All profiles are based on information that is available to the public. The information contained herein should not be considered to be complete and is not guaranteed by Equities.com to be free from misstatement or errors. The views expressed are our own and not intended to be the basis for any investment decision. Readers are reminded to do their own due diligence when researching any companies mentioned on this website. Always bear in mind that investing in early-stage companies is risky and you are encouraged to only invest an amount that you can afford to lose completely without any change in your lifestyle. Equities has been compensated with cash, common shares and/or warrants for market awareness services provided.

DISCLOSURE: The views and opinions expressed in this article are those of the authors, and do not represent the views of equities.com. Readers should not consider statements made by the author as formal recommendations and should consult their financial advisor before making any investment decisions. To read our full disclosure, please go to: http://www.equities.com/disclaimer
Companies