​MGX Minerals: Arguably the Most Well-Rounded (and Overlooked) Energy Storage-Facing Company in North America
Spotlight Companies Follow |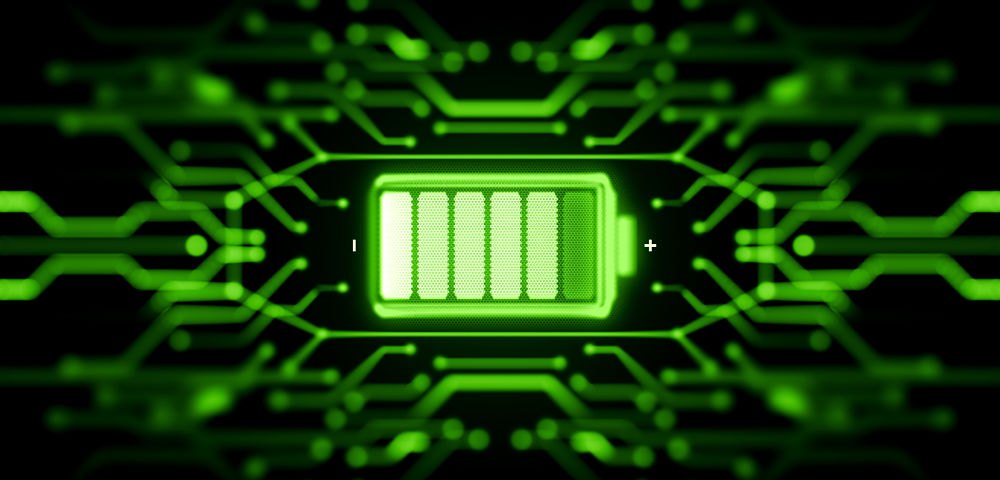 We're in the midst of an energy revolution and even though electric vehicles certainly have shone a bright light on the energy storage industry, it's more than just EVs. Like most tectonic shifts, change does not come fast; it has been occurring gradually before our eyes and looks to be building tailwinds. MGX Minerals ( (XMG:CNX)/ (MGXMF)) is in the thick of the changing landscape and is the epitome of a diversified company, building an enviable portfolio of mineral projects integral to energy storage and introducing a product lineup for its next-generation zinc-air fuel cell systems, all the while earning nominations for more prestigious awards for its cutting-edge technologies.
Scalable, Customizable Zinc-Air Energy Storage
Energy storage in the form of batteries for electric vehicles is leading the charge for awareness of carbon-free power, but this is only part of the market. In fact, the entire electricity industry is being rewired, and all things grid- and on-site power-related will make for a much bigger market than that of EV batteries.
MGX is addressing energy storage through the zinc-air fuel cell technology of its wholly owned subsidiary ZincNyx Energy Solutions. The next-generation technology checks all the boxes in functionality, affordability and efficiency, including providing utility-scale storage and power grid load stabilization, firming renewable energy sources, delivering long-term backup power for a litany of applications and locations (commercial, military, industrial, off-grid, micro-grid, etc.) and offering capabilities for fossil-fuel generator replacement or hybridization.
Zinc-air regenerative technology is a proven option, being polished and growing in popularity. For several years now, zinc-air energy storage systems have powered remote villages in Africa and cell phone towers domestically without any dependence on the electrical grid.
This month, ZincNyx unveiled preliminary datasheet specifications for its new product lineup of zinc-air energy storage systems. Designed according to modular architecture, the system can be assembled in a variety of configurations to support a wide range of discharge power, recharge power and duty cycle requirements created from a small number of common subsystems. Each subsystem implements a single element of the technology, including a zinc regeneration subsystem (recharge function), a fuel storage subsystem (energy storage function) and a power generation subsystem (discharge function).
With ZincNyx's patented technology, energy is stored in the form of zinc particles roughly the size of grains of sand. The zinc particles are derived through the ZRM-4500 module, which uses electricity (60-volt input) to extract zinc particles from a potassium zincate solution through a series of up to 18 bipolar plates.
When power is needed, oxygen from the surrounding air is drawn in and combined with the zinc to create zinc oxide, a reaction that generates electricity. This process is achieved with the ZincNyx PGM-5000, a power generation module responsible for combining the oxygen and zinc via 24 bipolar plates connected in a series to produce a 24-volt output. Both the ZRM-4500 and PGM-5000 are constructed of Noryl plastic, fitted with SurLok connectors for simple installation and optimized with embedded microprocessor control systems and sensors that monitor the system.
During downtime, the oxygen is returned to the air and the zinc molecules return to the storage tank (the FSS). The capacity of the system is only limited by the size of the FSS holding the zinc molecules, which happens to be the least expensive component of the system.
MGX Rewarding Shareholders with 40% of ZincNyx
MGX leadership has proposed to spin-out ZincNyx into a separate public company. Originally planned for MGX shareholders to receive one-third of the new public entity via a special dividend of ZincNyx stock, that amount was recently upped by 7 percent. Now, according to the proposal, MGX Minerals will own 60% of ZincNyx shares and current MGX shareholders will own the other 40%.
First Rapid Lithium Extraction System Onsite

In early October, MGX announced its engineering subsidiary PurLucid Treatment Solutions shipped its first petrolithium and advanced wastewater treatment system to a centralized treatment and processing facility north of Edmonton and proximate to the Alberta oilsands. The company said the extraction system is now onsite at the oilsands and is on track to begin processing water from oil majors in November. The company had previously said that installation of the plant would take approximately three weeks to complete. The system is commercial-scale for 750 barrel per day (bpd), and the brine will be processed for lithium recovery, wastewater purification and disposal of residuals.
MGX and PurLucid developed the revolutionary Rapid Lithium Extraction (RLE) technology that extracts lithium and other valuable minerals from brine in a matter of hours, rather than the 18 months required with conventional methods, while greatly reducing the physical footprint and costs associated with lithium production.
This technology is award-winning, selected as the winner of the Base and Specialty Metals Industry Leadership Award at the 2018 S&P Global Platts Global Metals Awards held in London on May 17. Management may be clearing space for more awards, as the RLE technology has been nominated in two categories as a finalist for the 2018 S&P Global Platts Global Energy Awards. MGX has been chosen as a finalist for the Emerging Technology and Rising Star awards. Making it to the finals is no small feat, given that finalists were chosen from a pool of more than 200 nominations spanning 25 countries.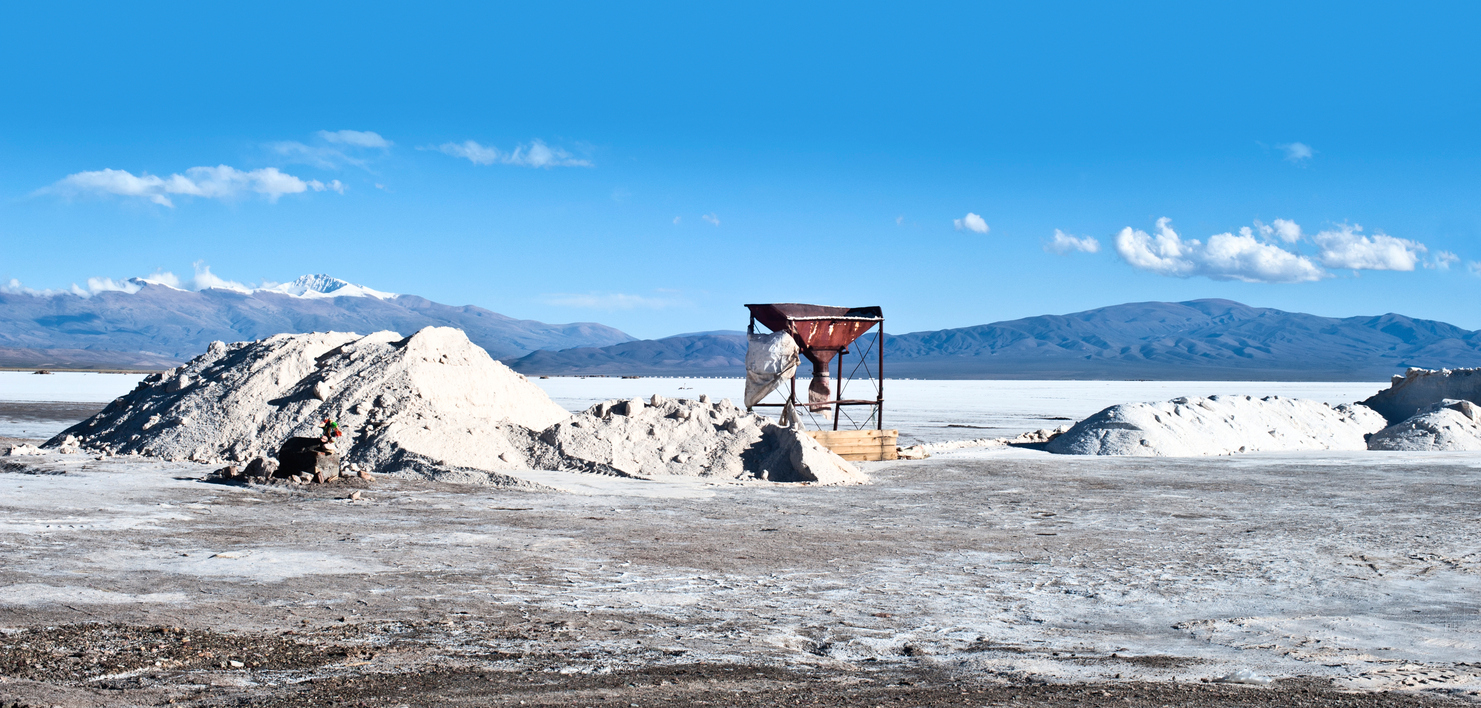 A Western Force in Lithium Exploration and Production
While the MGX portfolio has magnesium and silicon projects, it is weighted toward lithium with projects in Canada, the U.S., Chile and Argentina. The Chilean project was just added to the portfolio this month when the company inked a definitive option agreement to acquire 50% of Chilean Lithium Salars SpA (CLS), the holder of a 100% interest in three prospective lithium exploration projects in Chile, one corner of the vaunted "Lithium Triangle" that supplies a large percentage of the world's lithium from its vast, rich brine resources.
MGX has agreed to pay $1.5 million in cash and stock for the stake in CLS in addition to spending $2 million in exploration expenditures and completing a National Instrument 43-101 resource estimate on at least one of the projects within 20 months of signing the agreement.
Two samples of CLS's Laguna Brava Project were sent to PurLucid Treatment Systems, a Calgary-based company being systematically acquired by MGX, for testing in preparation for deployment of a RLE unit. In this instance, the technology is being used with brine, but the systems can also be used for oilfield and oilsands wastewater and mine tailings with a clean water byproduct.
Previous drilling at Laguna Brava confirmed the presence of lithium at depth. In February, Chilean Lithium Salars Pty Ltd. (CLSH), the parent company of CLS, completed electromagnetic and gravity surveys at Laguna Brava indicating brines in excess of 100 meters thick. While positive in nature, additional data suggest that this could be the proverbial tip of the iceberg, as the survey indicated that the drilling was in an area of relatively low-conductivity brines just outside an area of high-conductivity brines, which host higher lithium concentrations.
The findings shouldn't be a huge surprise considering that the projects – Laguna Brava, Francisco Basin and Laguna Escondida – are situated in the Central Volcanic Zone in the foothills of the Andes Mountains. These zones are well-known for hosting subsurface brines of extremely high lithium concentrations.
With permits in hand, drilling contractors have headed to the Francisco Basin Project to start exploration work that will culminate in a 43-101 compliant resource estimate.
2nd Corner of Lithium Triangle
MGX also has its hands in the second corner of the Lithium Triangle, Argentina, through a joint venture with A.I.S. Resources (AIS:CA) on the 4,308-hectare Salinitas Lithium Project in Salta Province. Trenching has been completed and A.I.S. now has the final TEM Geophysics report from Quantec, which includes a detailed analysis and interpretation of the transient electromagnetic (TEM) profiles.
Importantly, two major aquifer structures based on low resistivity have been identified at the project. The structures are believed to be lithium-rich aquifers in black volcanic sand, contentions that will be better understood by drilling two holes, which is planned within the next two weeks pending drill rig availability.
Enough is Never Enough
For most companies, having a potentially revolutionary technology is plenty to build value. For MGX, one was not enough; they have two, each with massive potential due to the nearly limitless applications worldwide. As if that wasn't enough, the company has a mineral exploration portfolio that rivals larger peers with an emphasis on lithium, a metal that is forecasted to experience supply shortfalls in the coming years because of its use in lithium-ion batteries for electric cars and energy storage.
---
In the interest of full disclosure, we call the reader's attention to the fact that Equities.com, Inc. is compensated by the companies profiled in the Spotlight Companies section. The purpose of these profiles is to provide awareness of these companies to investors in the micro, small-cap and growth equity community and should not in any way be considered as a recommendation to buy, sell or hold these securities. Equities.com is not a registered broker dealer, investment advisor, financial analyst, investment banker or other investment professional. We are a publisher of original and third party news and information. All profiles are based on information that is available to the public. The information contained herein should not be considered to be complete and is not guaranteed by Equities.com to be free from misstatement or errors. The views expressed are our own and not intended to be the basis for any investment decision. Readers are reminded to do their own due diligence when researching any companies mentioned on this website. Always bear in mind that investing in early-stage companies is risky and you are encouraged to only invest an amount that you can afford to lose completely without any change in your lifestyle. Equities has been compensated with cash, common shares and/or warrants for market awareness services provided.

DISCLOSURE: The views and opinions expressed in this article are those of the authors, and do not represent the views of equities.com. Readers should not consider statements made by the author as formal recommendations and should consult their financial advisor before making any investment decisions. To read our full disclosure, please go to: http://www.equities.com/disclaimer
Companies