​MGX Minerals Announces Additional Assays from Drilling at Kibby Basin, Nevada Lithium Project; Up to 580ppm Lithium
Spotlight Companies Follow |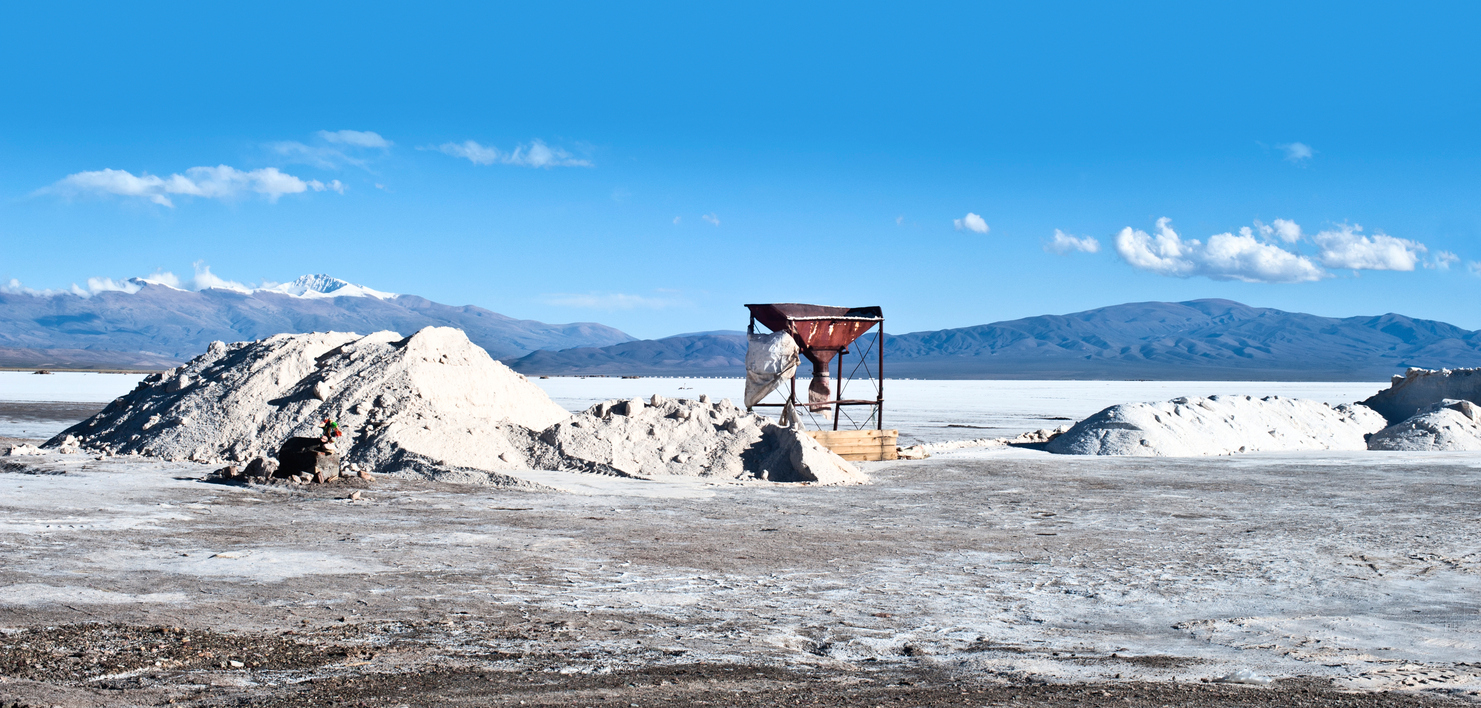 MGX Minerals Inc. (XMG:CNX) (MGXMF) ()announces that joint-venture partner Belmont Resources (TSX.V: BEA) has released additional assay results from 25 core samples collected in drill hole KB-3 (1,270 - 1,798 feet) at the Kibby Basin lithium project ("Kibby Basin"). As reported by Belmont, 20 of 25 samples exceeded greater than 100 ppm lithium, with seven samples containing greater than 300ppm lithium, and the highest sample containing 580ppm lithium.

Lithium at Kibby Basin is enriched in clay-rich samples. Ash layers accounted for four of the five low lithium samples, suggesting that initial lithium content may have been leached from the porous ash layers and transported to brines elsewhere in the basin. The boreholes targeting the southern portion of a large MT conductor still offer potential to identify saturated sediments containing lithium-rich brines.
25 samples of representative core were selected for assay from this lower part of drilling and were delivered to ALS Labs in Reno, Nevada on August 31, 2018 for 41-element ICP analysis (including Li).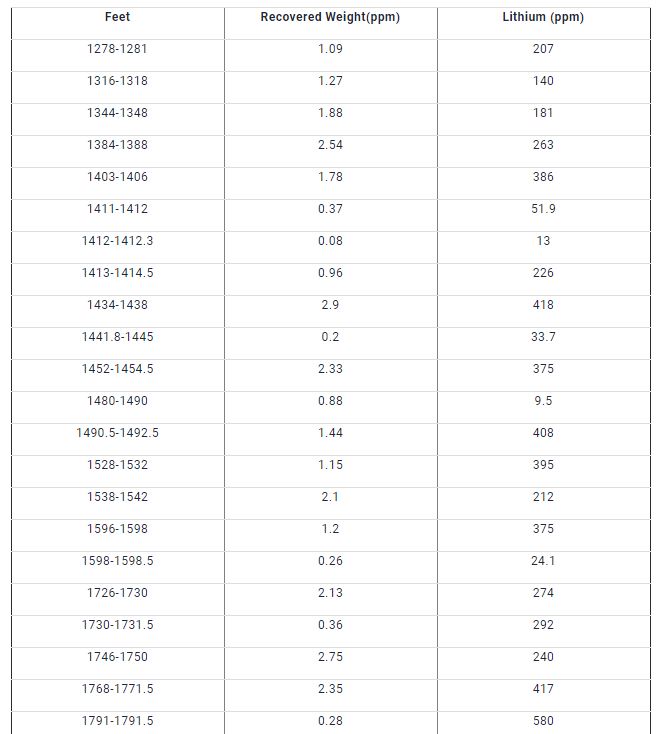 Samples were of ash layers, silicified sediments, and high pyrite and magnetite zones. Based on Quantec MT geophysics, the proposed second hole (KB-4, AKA 2018-2) would likely mimic hole 3 with redox boundary (and aquifer) at 900 -1000 ft. depth, and reduced clays with high Li content below 1,000 ft.
The Kibby Basin shares many characteristics with Clayton Valley, where lithium brines are being exploited, including: closed structural basin, large conductor at depth, lithium anomalies at surface and depth, evidence of a geothermal system, and potential aquifers in porous ash and gravel zones.
About the Kibby Basin Lithium Brine Partnership
MGX is partnered with Belmont Resources (TSX-V: BEA) on the Property and currently earning a 50% interest with the goal of forming a 50/50 Joint Venture (the "Joint Venture") to utilize MGX's rapid lithium extraction technology. Kibby Basin is located in the western portion of the Great Basin in Nevada. The property covers 2,560 acres located in Esmeralda County, Nevada. Geologic research of the Kibby Basin has indicated that proximal rhyolitic flows and tuffs surrounding the basin could be a potential source of Li brine in the Kibby Basis Playa. In addition, the Kibby Basin is located within a geothermal cluster at a basin low setting. Regional geophysical signatures in the area reflect similar anomalies comparative to that of Clayton Valley, approximately 50km to the South, location of Abermarle's Silver Peak Mine, the only North American lithium producer.
Rapid Lithium Brine Extraction Technology
MGX has developed a rapid lithium extraction technology eliminating or greatly reducing the physical footprint and investment in large, multi-phase, lake sized, lined evaporation ponds, as well as enhancing the quality of extraction and recovery across a complex range of brines as compared with traditional solar evaporation. This technology is applicable to petrolithium (oil and gas wastewater), natural brine, and other brine sources such as lithium-rich mine and industrial plant wastewater. The technology was recently chosen as winner of the Base and Specialty Metals Industry Leadership Award at the 2018 S&P Global Platts Global Metals Awards, held in London in May (see press release dated May 18, 2018).
Qualified Person
Andris Kikauka (P. Geo.), Vice President of Exploration for MGX Minerals, has prepared, reviewed and approved the scientific and technical information in this press release. Mr. Kikauka is a non-independent Qualified Person within the meaning of National Instrument 43-101 Standards.
About MGX Minerals
MGX Minerals is a diversified Canadian resource company with interests in advanced material and energy assets throughout North America. Learn more at www.mgxminerals.com.
In the interest of full disclosure, we call the reader's attention to the fact that Equities.com, Inc. is compensated by the companies profiled in the Spotlight Companies section. The purpose of these profiles is to provide awareness of these companies to investors in the micro, small-cap and growth equity community and should not in any way be considered as a recommendation to buy, sell or hold these securities. Equities.com is not a registered broker dealer, investment advisor, financial analyst, investment banker or other investment professional. We are a publisher of original and third party news and information. All profiles are based on information that is available to the public. The information contained herein should not be considered to be complete and is not guaranteed by Equities.com to be free from misstatement or errors. The views expressed are our own and not intended to be the basis for any investment decision. Readers are reminded to do their own due diligence when researching any companies mentioned on this website. Always bear in mind that investing in early-stage companies is risky and you are encouraged to only invest an amount that you can afford to lose completely without any change in your lifestyle. Equities has been compensated with cash, common shares and/or warrants for market awareness services provided.
DISCLOSURE: The views and opinions expressed in this article are those of the authors, and do not represent the views of equities.com. Readers should not consider statements made by the author as formal recommendations and should consult their financial advisor before making any investment decisions. To read our full disclosure, please go to: http://www.equities.com/disclaimer
Companies