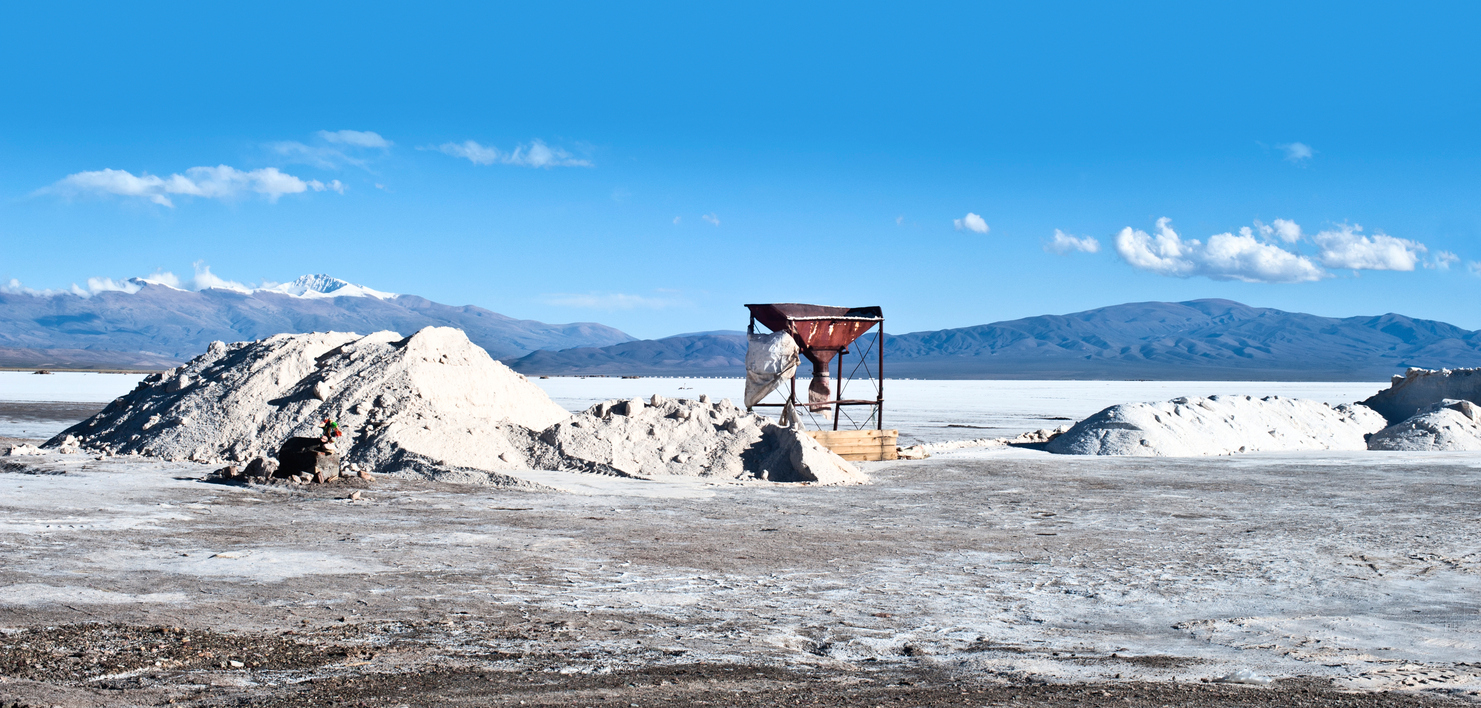 MGX Minerals Inc. XMG:CNX MGXMF and engineering partner PurLucid
Treatment Solutions are pleased to report
that continued research and development utilizing newly developed molecular
sieve technology has consistently achieved >99% lithium recovery from
complex global source brines. Continued development of polymeric membranes has
also reduced the cost of the lithium and mineral extraction components of the
systems by 90% when compared to originally formulated stainless steel or
titanium membrane platforms required for these caustic brines.
The new molecular sieve technology has been
tested and confirmed for use in the commercial-scale units, with recent batch
scale testing showing 20x lithium concentration and low selectivity for other
ions. Major improvements include better than 99% exclusion of sodium and
potassium from the product stream. Two systems are currently ready for
deployment in the Alberta Oil Sands and are undergoing upgrades to include the
new technological improvements in parallel with ongoing site engineering and
integration with SAGD operations.
Rapid Lithium Brine Extraction
Technology
MGX has developed a rapid lithium extraction technology eliminating or
greatly reducing the physical footprint and investment in large, multi-phase,
lake-sized, lined evaporation ponds, as well as enhancing the quality of
extraction and recovery across a complex range of brines as compared with
traditional solar evaporation. This technology is applicable to petrolithium
(oil and gas wastewater), natural brine, and other brine sources such as
lithium-rich mine and industrial plant wastewater. The technology was recently
chosen as winner of the Base and Specialty Metals Industry Leadership Award at
the 2018 S&P Global Platts Global Metals Awards, held in London in May (see press release dated May 18, 2018).
About PurLucid
PurLucid's exclusively licensed and patented nanoflotation technology was
designed specifically for oilfield environments. The technology separates
impurities from oil and gas wastewater and produces clean water as a final
product. This allows for the recycling or controlled release of oilfield
wastewater and reduces or eliminates downhole and associated transportation
costs. Water handling costs are one of the largest operating costs in the
oilfield and oilsands operations today. Learn more at www.purlucid.com. MGX has the right to
acquire up to a 100% interest In Purlucid through successive investments.
About MGX Minerals
MGX Minerals is a diversified Canadian resource
company with interests in advanced material and energy assets throughout North
America. Learn more at www.mgxminerals.com.
In the interest of full disclosure, we call the
reader's attention to the fact that Equities.com, Inc. is compensated by the
companies profiled in the Spotlight Companies section. The purpose of these
profiles is to provide awareness of these companies to investors in the micro,
small-cap and growth equity community and should not in any way be considered
as a recommendation to buy, sell or hold these securities. Equities.com is not
a registered broker dealer, investment advisor, financial analyst, investment
banker or other investment professional. We are a publisher of original and
third party news and information. All profiles are based on information that is
available to the public. The information contained herein should not be
considered to be complete and is not guaranteed by Equities.com to be free from
misstatement or errors. The views expressed are our own and not intended to be
the basis for any investment decision. Readers are reminded to do their own due
diligence when researching any companies mentioned on this website. Always bear
in mind that investing in early-stage companies is risky and you are encouraged
to only invest an amount that you can afford to lose completely without any
change in your lifestyle. Equities has been compensated with cash, common
shares and/or warrants for market awareness services provided.