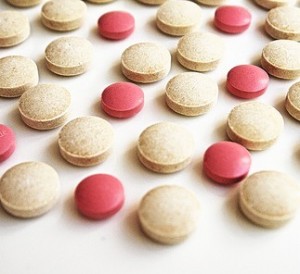 Merck & Co. (MRK), the second biggest drugmaker in the U.S., Friday posted mixed results for the third quarter. Profit during the quarter rose by 2 percent to $1.75 billion, or 56 cents per share, from $1.72 billion, or 55 cents per share in the year prior quarter. However, sales dipped to $11.49 billion in the latest quarter compared to $12.02 billion in 2011, a 4 percent decline. The healthcare giant attributed the lower sales to unfavorable foreign exchange rates; saying that sales would have been basically flat to the year prior quarter if not for the exchange ratio.
Non-GAAP net income climbed by $20 million to $2.93 billion, or 95 cents per share; topping Wall Street analysts' calls for 92 cents per share. Sales missed analyst predictions of $11.57 billion for the quarter.
Sales were impacted by the company losing exclusivity in August on its popular asthma medicine Singular.
For the full year, Merck expects adjusted earnings of $3.78 to $3.82 a share, excluding specialty items. Earlier this year the company said it anticipated Non-GAAP earnings between $3.75 and $3.85. The outlook is in line with analyst average estimates of $3.81 a share.
Shares of Merck have been in a steady uptrend over the last 52 weeks and notched gains in excess of 37 percent with Thursday's closing price of $46.30.
DISCLOSURE: The views and opinions expressed in this article are those of the authors, and do not represent the views of equities.com. Readers should not consider statements made by the author as formal recommendations and should consult their financial advisor before making any investment decisions. To read our full disclosure, please go to: http://www.equities.com/disclaimer