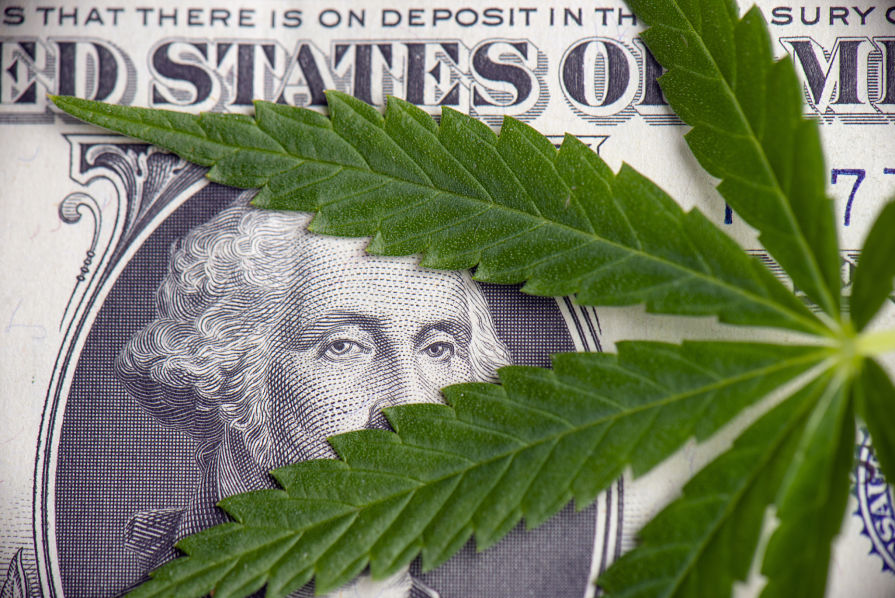 Photo courtesy of iStockphoto.com/user:rgbspace
Year-to-date, Aleafia Health Inc. is down more than 30% and over the span of 365-days, the small Canadian cannabis company is down more than 70%, but, the company has one quality that makes it a shining beacon across the troubling cannabis sector: profitability.
Yes, in Q3 Aleafia's management updated revenue projections to say it expected to report positive net profits. Of course, all of this is an estimate as the Q3 is still going on, but this would mean the company beat out some of the big dogs in the space.
"Through prudent capital allocation, coupled with strong cannabis revenue growth, we now expect to deliver the first profitable quarter in Aleafia Health's history, a major milestone," Aleafia's CEO, Geoffrey Benic, stated. "This will mark our second consecutive quarter featuring both substantial expense reductions and increased revenues as we continue to drive towards sustainable, compliant growth that will deliver real benefits to our stakeholders."
One of the drivers of Aleafia's growth is the company added 3,000 registered medical cannabis patients since July bringing the company's patient total to 10,000 – amounting to a 42% increase (The combined entities also have another 50,000 patients registered at their education centers). The acquisition of Emblem was key in this push as the two combined companies now operate 40 medical clinics where they can prescribe medical cannabis and promote in-house cannabis strains, which have the best margins for Aleafia. The deal with Emblem (an all-stock transaction for CA$173 million), a rival at the time, went largely unnoticed, but has proven to be an important synergy. The two now operate a business model that works something like this: medical patients come in, get a prescription and receive discounts on the in-house cannabis brand. This closed loop system has clearly been working for Aleafia. Previously, the company was selling wholesale to other LPs and have no shifted to great success.
"This is where we see the benefits of our clinics come into play. There's room for growth in our medical sales and we expect to see a large number of our clinic patients become registered patients," Benic highlighted in the same call above. July by a wide margin, the best medical sales month to date. For instance from June to July, the order count increased by 165%."
The company notes that capital projects are nearing completion precisely as sales are ramping up and expenses are dropping (Aleafia changed their branding and packaging, which helped reduce costs). The medical cannabis market might be one of the cannabis revenue channels that Health Canada has not managed to suffocate.During the second quarter, Aleafia reported year-over-year revenue growth of 159%, while its revenue from cannabis increased 377%. The company reported EBITDA of -CA$2.7 million.
While the company is not a pure-play growers, as they focus on medical clinics and patient outcomes, they did still project to grow 138,000 kilograms of cannabis. This is not an Aurora-like number, but it would put them somewhere in the top-ten in terms of production. As legalization 2.0 looms, Aleafia is ready. The company's Flying High brand, a California subsidiary, has proven popular in the U.S. and should offer success in Canada as well.
Equities Contributor: Stephen L. Kanaval
Source: Equities News