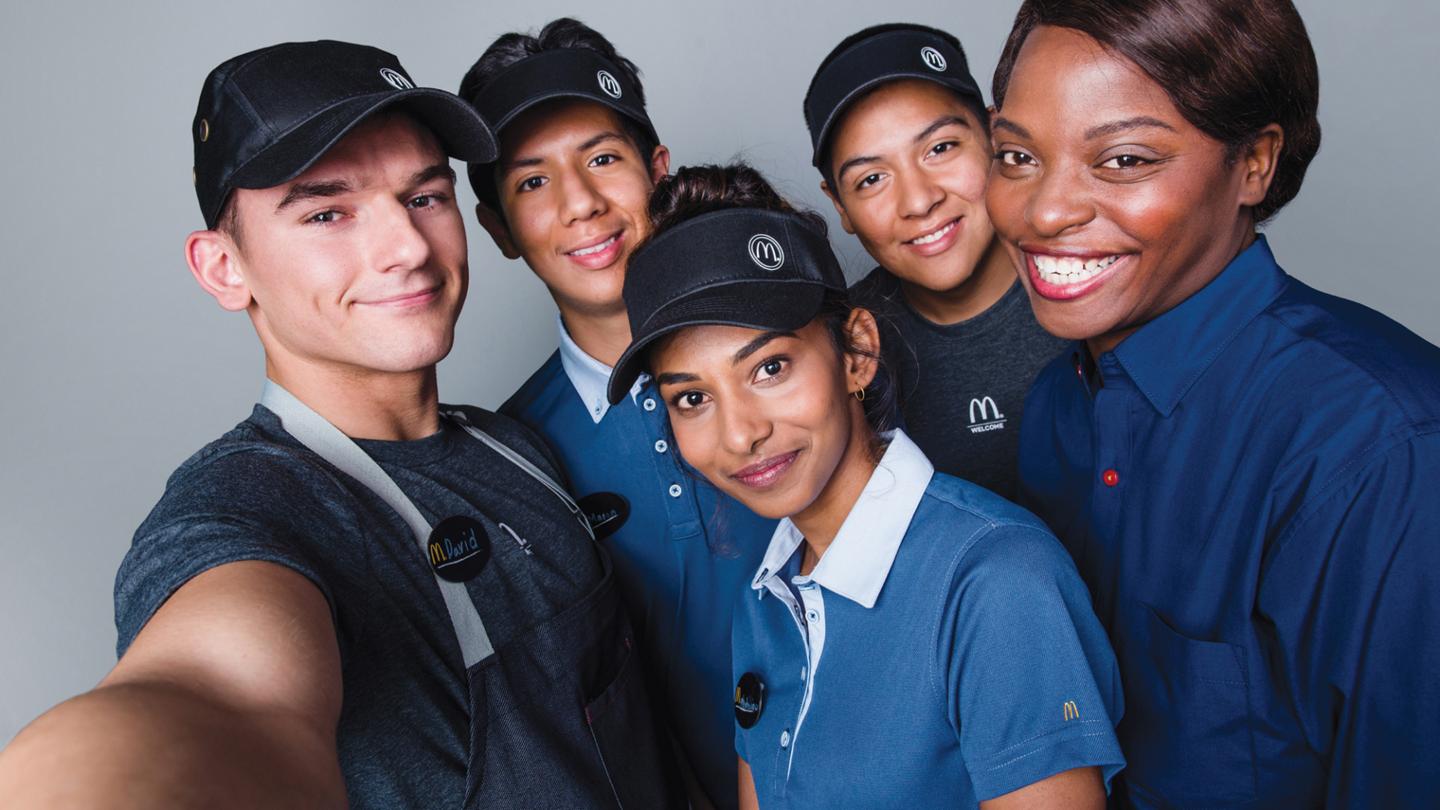 Image source: McDonald's Corp
McDonald's Corp (NYSE: MCD ) announced Wednesday it will launch new global standards for training and policies to prevent harassment, violence, retaliation and discrimination at its 39,000 restaurants worldwide.
The fast-food giant said that restaurants, the majority of which are franchisee-owned, will be required to meet the new standards starting in January 2022.
Besides new policies and training, the standards will include annual crew and manager surveys and a process for reporting complaints and concerns.
The move is part of the fast food giant's plan to create safer environments for workers after facing multiple lawsuits from female employees who allege McDonald's failed to protect them from sexual harassment on the job.
In February, McDonald's president and chief executive officer Chris Kempczinski announced the company was working on a new set of standards after a CBS News report detailed some of the claims made by female employees against their male co-workers at restaurants.
At the time, Kempczinski said sexual harassment has "no place in any McDonald's restaurant" and that the company will ensure that "every allegation is fully and thoroughly investigated."
In a statement Wednesday, Kempczinski said, "There are no short cuts to ensuring that people feel safe, respected and included at a McDonald's restaurant. This work starts by taking big, intentional moves."
The new standards, he said, "reinforce our commitment to living our values such that at every interaction, everyone is welcome, comfortable and safe."
McDonald's is also facing several lawsuits from Black franchisees who have accused the company of racial discrimination. The chain has disputed the claims, saying the suits are without merit, and has sought to have the complaints dismissed.
As part of the company's push to improve equity and inclusion across its franchise, the chain committed to increasing diversity and hired a chief diversity officer last year to oversee those efforts. In February, the company released its demographic makeup and announced it would tie executives' bonuses to hitting diversity targets.
McDonald's did not mention how the new standards may also apply to corporate employees. Last year, the company sued former CEO Stephen Easterbrook, whom it had fired in 2019 over an inappropriate employee relationship. McDonald's alleges that Easterbrook covered up relationships with three additional employees and destroyed evidence. The suit is ongoing.
_____
Source: Equities News