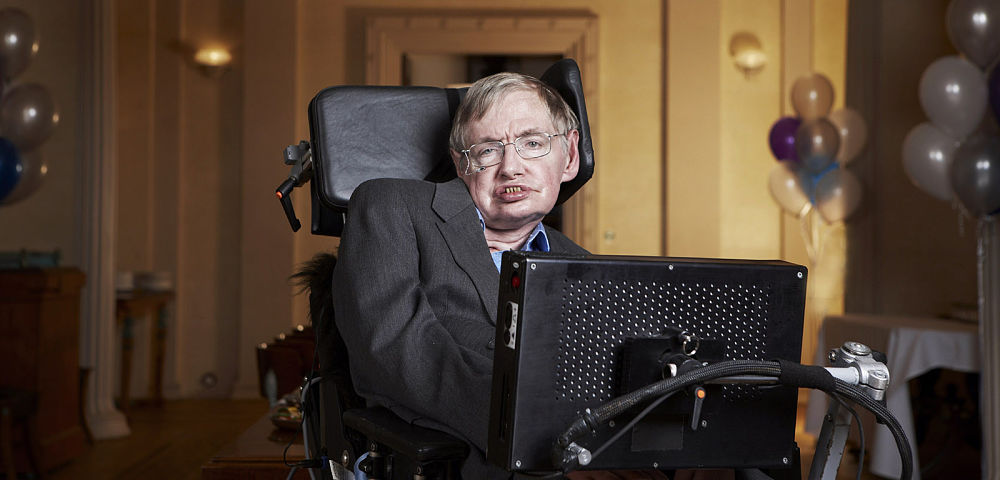 Image via Lwp Kommunikáció/Flickr CC
LONDON (dpa-AFX) – British cosmologist Stephen William Hawking has died at age 76.
Hawking, who unraveled some of the most puzzling mysteries of the Universe, has published many books on physics and cosmos. A Brief History of Time, The Grand Design, George and the Blue Moon, The Universe in a Nutshell, and Black Holes and Baby Universes are some of his best-sellers.
Born on in
Oxford, England
, Hawking was diagnosed with the incurable neurological disease amyotrophic lateral sclerosis, or ALS, at the age of 21, and was given just 2 years to live.
Amyotrophic lateral sclerosis (ALS), commonly known as Lou Gehrig's disease, is a progressive and fatal neuromuscular disease. It is typically fatal within 2-5 years of symptom onset. But how Stephen Hawking defied ALS for so long will remain a mystery.
In an interview to The New York Times in , when asked what his advice would be for people suffering from a serious disease, he said, "Concentrate on things your disability doesn't prevent you doing well, and don't regret the things it interferes with. Don't be disabled in spirit, as well as physically".