Confidential documents from an official investigation into fraud at the Swiss investment firm Hottinger & Partners SA (HPSA) have been leaked to a whistleblowing website.
The documents were obtained by a website called "Hottinger& Partners Fraud" and they give an insight into how Fabien Gaglio stole millions of dollars from his clients at HPSA.
Appears to have been set up specifically to expose details of Gaglio's fraud and put pressure on Swiss investigators to bring charges against him.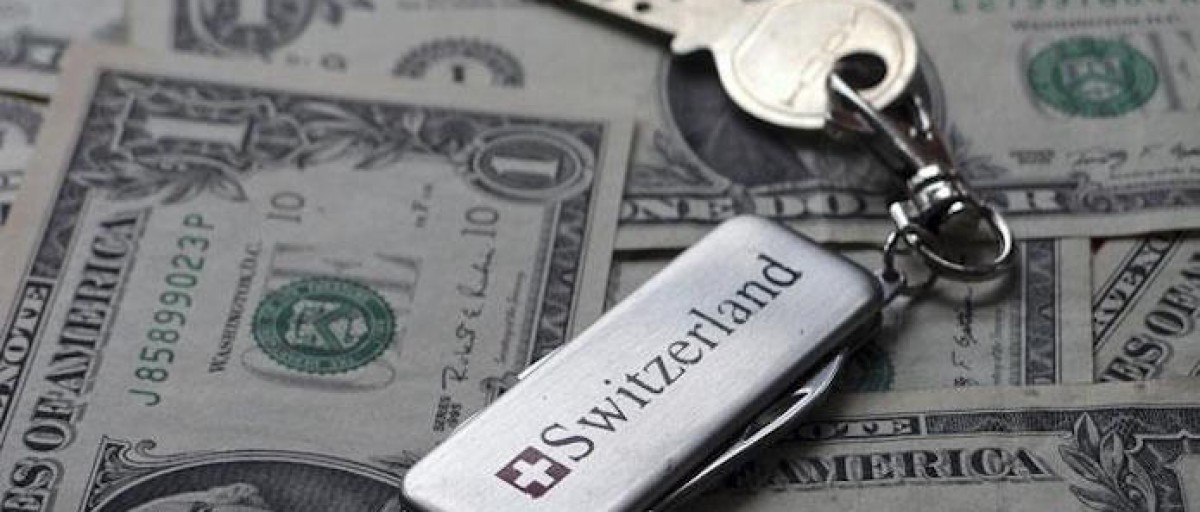 Gaglio admitted to defrauding his clients in 2013 and he was dubbed the "Gallic Bernie Madoff" by BloombergBusinessWeek.
However, unlike Madoff the law has been slow to catch up with Gaglio.While Madoff is serving a 150-year sentence in the United States, Gagliohas so far only received a four-year sentence for fraud and money laundering from the Court of Luxembourg.He has served only about one year of that sentence in prison.
The Hottinger website says: "The Swiss authorities have amassed a huge amount of information but have done nothing with it. We are therefore releasing hundreds of pages of evidence so that everyone can understand how Gaglio perpetrated this fraud and how he got away with it for so long"
The website has obtained evidence submitted to the Geneva Public Prosecutor as well as transcripts of the prosecutor's interviews with Gaglio and witnesses.
Gagliojoined Hottinger& Partners SA in 2005 and ran the firm with a business partner, Jean-Francois de Clermont-Tonnerre. The firm acted as an investment manager for wealthy clients and was partly owned by the Hottinger family, who also ran the Swiss private bankHottiner& Cie.
Clermont-Tonnerre discovered the fraud in early 2013 when one of Gaglio's clients sent a financial statement to HPSA asking for clarification on certain investments. The numbers were completely different to the actual statement that had just arrived from Bank of Luxembourg.
The website quotes testimony from Clermont-Tonnerre given to the Swiss prosecutor: "For two minutes Gaglio tried to explain that it was a mistake and that he will put everything in order with the client the next day. From that point forward, I have never heard back from Gaglio."
The website gives details of how Gaglio stole over €7 million from one of his clients, a German tech entrepreneur called Tilman Reissfelder. Under the guise of investment in a French solar company, Gaglio stole €600,000 from his client to pay the rent on his house and school fees.
Gaglio stole a further $1 million from Reissfelder for what he claimed was a nuclear fallout shelter. The website reports that the money was in fact transferred via several offshore companies to an Italian business that was part-owned by one of Gaglio's relatives.
Gaglio even used Reissfelder's account to pay €120,000 for a sculpture that was donated to New Zealand rugby authorities to celebrate the 2011 Rugby World Cup.
The "Hottinger& Partners Fraud" website quotes testimony given to the Swiss prosecutor that gives a hint as to how Gaglio was able to get away with his crimes for so long. He would lavish attention on his clients and spend huge amounts of money to entertain and impress them, including private jet flights and paying for personal chefs.
But to keep fooling his clients into thinking nothing was wrong, Gaglio produced fake account statements that showed their money was being well looked after. He also forged client signatures so he could transfer and spend their money as he pleased.
"Everything is fake," Gaglio told the Swiss prosecutor in an interview that is among the transcripts obtained by the website. Gaglio insisted that he did not forge signatures personally but instead persuaded junior employees at HPSA to do it for him.
"I confirm that forging other signatures was done by other people upon my instruction," he told the prosecutor. "But I was not present when signatures were forged and I can't tell you who was holding the pen… But I take full responsibility for the fake documents established and the forged signatures."
Gaglio said that he was helped in perpetrating the fraud by a lack of vigilance shown by some clients. He gave the example of Tilman Reissfelder who signed a pile of documents "without really looking." Among these documents were old transactions where Reissfelder's signature had been forged by Gaglio.