Marketing Exec Offers Insights on Mobile-First Content
Marvin Dumont Follow |

Be awesome, or die trying. Because — dagummit — no one will care.

What snags your eyeballs when looking at an iPhone or Samsung Galaxy? There's plenty of amazing graphics, alluring apps and neon-colored games.

In 2014, Kenny Kline predicted that content must increasingly be optimized for smartphones—observing that users operate those devices differently than PCs. He started JAKK Media, pitching prospects from coffee shops and a cramped New York apartment. Five years later, the Columbia Business School alum leads 30 employees split between Brooklyn and Austin, Texas. His team advises brands on mobile-first game plans.

"Mobile content must be short, compelling, and entertaining to resonate with today's audience," says Kline, a former McKinsey & Co. consultant. "People are on-the-go. Corporate decision-makers must be creative or experimental to hook their audience, and compete for attention."

His tips apply to media professionals as well. Writers and journalists are often trained to treat readers as if they have ADHD. The digital and social landscapes are full of noise, and people can quickly lose interest. Indeed, eyeball-tracking studies find that audiences are likely to skim content (as opposed to reading all of it), which places a premium on designers who can optimize layouts.

Mobile users are biased towards participatory actions (such as using apps, games, and shopping) as opposed to passively browsing the web—a trait of desktop users who lounge in a comfy swivel-chair. Whereas iPhone owners are frantically chatting or gaming wherever they go.

introtext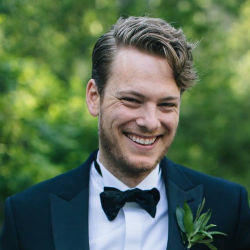 Mobile Addictions Have Raised the Bar
Americans check their phones every 12 minutes or 80 times a day, according to 2017 Asurion study. Adults spend 5.9 hours each day consuming digital content, according to "2018 Internet Trends" report.
"Mobile's a helluva drug," as comedian Dave Chappelle could say.
Phone behaviors are distinctive because the platform is physically different.
They have small screens and fewer pixels, and users must scroll down to read a blog or advertisement. A mobile-first game plan requires brands to densely place compelling info at the top, and to not waste precious real estate. A business must also communicate efficiently by eliminating clutter and removing unnecessary verbiage.
Companies must therefore get to the point.
"Brands can leverage ideas from viral content found in videos, games, or memes," says Kline. "People are addicted to their iPhones and Samsung Galaxy but they're also extremely impatient. Their activities may or may not be productive, but adults and kids are frenetically interacting on tiny electronic screens."
Just from observation, you'd think these screens open a portal to The Matrix, or something.
Tiny Device Screens Require Adjustments
With iPhones and tablets, users don't have a mouse to click. And they hold devices in portrait orientation (not landscape, as in PCs).

Brands therefore have to organize info and links based on finger touchpoints. Users must be able to easily navigate towards a desired conversion such as liking a page, sharing an article, registering an email, or proceeding to checkout.

"It's like speed dating: People want short, simple, and entertaining interactions on mobile," says Kline. "Smart devices are enabling AI-powered voice inputs that are disrupting the ecosystem. Brands must continuously adapt because optimization is a moving target."

But the rewards are worth it: an engaged audience who tunes in, as they tune out your rivals.

Either create something spectacular

Stock price data is provided by IEX Cloud on a 15-minute delayed basis. Chart price data is provided by TradingView on a 15-minute delayed basis.

DISCLOSURE: The views expressed in this article belong solely to the author. Information contained herein should not be construed as professional or investment advice.

---
The views and opinions expressed in this article are those of the authors, and do not necessarily represent the views of equities.com. Readers should not consider statements made by the author as formal recommendations and should consult their financial advisor before making any investment decisions. To read our full disclosure, please go to: http://www.equities.com/disclaimer.
Trending Articles
Another Crypto Winter Wipes Out Billions in Market Value
Inflation + Recession = Recipe for Volatility
Market Movers
Sponsored Financial Content