Market Update - Growing Investment In Latin America
Craig Dempsey Follow |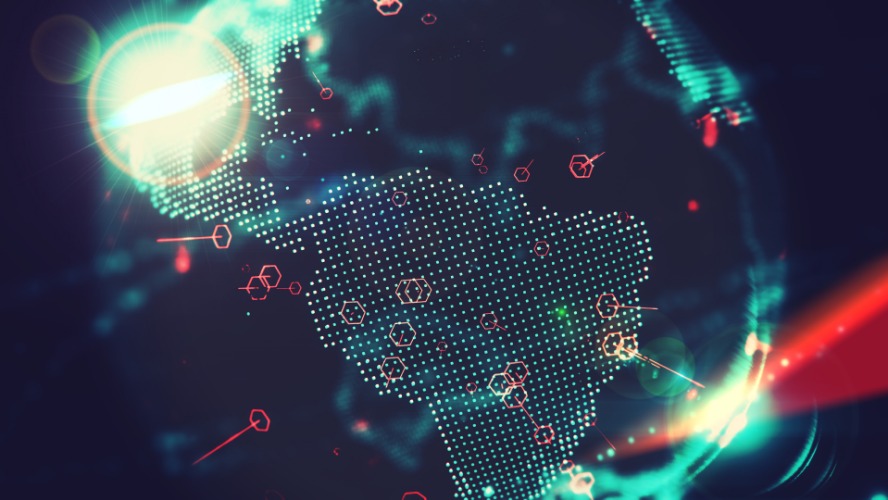 Image: iStock.com/blackdovfx
Although Latin America's image has taken a knock with recent news headlines, such as the divisive election campaigns in Mexico and Brazil, growing Argentinean debt, and Central American migrants, investment has been increasing in the region, with entrepreneurs and CEOs from all four corners of the globe beginning to understand the value and importance of the territory's many emerging and established markets, and the opportunities they can offer.
Indeed, there are a growing number of proof points that signal confidence and growth in the Latin American markets, with high-profile investments encouraging businesses to take a second look at a market it once thought was out of bounds. According to the Global Impact Investing Network, growth in impact investing assets in Latin America is storming ahead of the level of growth in other markets, reaching a 15% compound annual growth rate over the past five years, with companies such as Brazil's Vox Capital, which generated a 26% return on the sale of its healthcare network TEM, highlighting the immense opportunities that await.
With company formation in Latin America a relatively straightforward process, and guidance on offer for businesses of all nationalities and experience levels, tapping into a market such as Brazil or Mexico can generate huge returns on investment and diversify revenue streams. Below, we offer a market update on the growing investment that's happening across LATAM.
Reacting to Political Landscapes
Changing political landscapes in markets that were once thought to be stable provides new opportunities in Latin American markets. The China-US trade war, for example, which saw the United States issue three rounds of tariffs on goods from China that are thought to be worth more than US$250 billion, is good news for Latin America, as trading partners in the United States and China are scrambling to fill gaps in their supply chain and keep delivering goods and services to their customers. Companies as enormous as Apple (AAPL) are "bearing the brunt of further fallout" as most iPhones and iPads are manufactured in Chinese factories. Whilst in the case of Apple, the company is expected to manufacture more of its products in the United States, other businesses in similar positions may choose to outsource their manufacturing to experienced countries such as Brazil, Mexico, and Argentina, who combined account for more than 80% of LATAM's manufacturing output.
The United Kingdom, due to depart from the European Union later this month, is also likely to become a focal point of Latin American trade. The Latin America and Caribbean (LATAC) Roadshow, organized by the Department for International Trade, will stop by cities such as Glasgow, London, Reading, Leeds, and the East Midlands later in this month and propose to UK businesses the benefits of trading with Latin America. In 2018, £12.8 billion (US$16.7 billion) worth of UK goods and services were exported to the region, and with a growing number of UK success stories in Latin American markets (such as JCB, Concept Smoke Screen, and ABI), it's likely that British organizations will jump at the chance to forge new LATAM trade relationships as the UK leaves the EU, potentially adding billions of dollars to Latin American FDI inflows.
Growing Industries
The technology startup space in Latin America is just one example of the growing number of new industries and sectors across Latin America, vying for foreign investment and venture capital funding. That funding topped US$1.1 billion in 2017 (according to NXTP Labs), and recent success stories demonstrate the huge potential for businesses operating in the sector, where innovation is high, but running costs and labor capital remains low. Tencent (TCEHY) in China, for example, recently invested more than US$180 million to grab a slice of the Brazilian credit unicorn Nubank, a home-grown company that now boasts a net worth of US$4 billion.
Tencent isn't the only Chinese company investing, either. Across Latin America, investment from China is on the up, with foreign direct investment (FDI) increasing to US$15.3 billion in the first half of 2018 alone, a polar opposite to China's investment in the United States, which reached a measly US$1.8 billion in the same period. Whilst China's investment would, in the past, have gone towards minerals and resources, the country has been upping its spending on infrastructure instead.
Indeed, technology companies set to overhaul the shipping and freight industry are enjoying significant capital injections from foreign investors, both from China and other nations. Liftit, for example, is a Colombian trucking services firm and raised the largest Series A funding for any company in Colombia, bringing in more than US$14.3 million, led by the International Finance Corp. CargoX, on the other hand, is another success story in the sector, having gained investment from firms such as Goldman Sachs, The Blackstone Group and Samsung Ventures, helping it reach more than US$60 million in its most recent funding round.
Across Latin America, countries are fighting to prove that they're out on top when it comes to FDI policies, with many introducing new legislature designed to appease investors and boost inward investment and innovation. Colombia, for example, has seen significant growth in its foreign entrepreneurship, thanks in part thanks to its open and relaxed attitude towards investment, and growing industries such as natural gas, livestock, agriculture, and mining.
Startup Funding
Serving as the catalyst for growing investment in Latin America is startup funding, with many firms investing in Latin American businesses to add revenue streams to their organizations and diversify their portfolios. SoftBank (SFTBY), for example, launched an innovation fund that is committed to spending more than US$2 billion in Latin America, particularly in sectors such as e-commerce, digital financial services, healthcare, mobility, and insurance. The SoftBank Latin America Local Hub not only offers significant opportunities for businesses in countries like Argentina, Brazil, Chile, Colombia, and Mexico but foreign investors can capitalize on the increased investment, which will fuel job creation and demand for products and services.
With more venture capitalists, hedge funds, mutual funds, and solo investors headed to Latin America to seek growth and returns, the future is bright for the region. Expanding into the territory sooner rather than later will ensure maximum exposure to potential returns and unlock new potential in emerging markets.
DISCLOSURE: I have no financial interest in any companies mentioned within the article.

---
The views and opinions expressed in this article are those of the authors, and do not represent the views of equities.com. Readers should not consider statements made by the author as formal recommendations and should consult their financial advisor before making any investment decisions. To read our full disclosure, please go to: http://www.equities.com/disclaimer
Companies