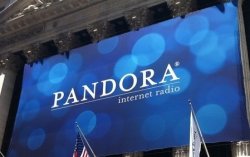 Despite the dismal market, here are six stocks that have bucked the trend. As of Wednesday, September 30, all had returned at least 16% so far this year (year-to-date), returned at least 22% over the past three months (quarter), at least 13% over the last month, and continued their winning ways over the past week.
As you'll see, these are not flukes. There were fundamental reasons to account for their strong showings. That said, this market takes no prisoners. If you buy any or all of them, you must be prepared to sell on any signs of weakness.
Here are the six hot stocks:
I found these stocks based on their recent share price action (momentum). But momentum strategies are inherently risky. Further, I may have missed lurking problems. So, do your own research. The more you know about your stocks, the better your results.
If you do buy any of these momentum plays, sell on any bad news, sell on any negative earnings surprise (earnings below analyst forecasts), or sell when the share price drops 10% below its recent high.
For tips and information on the best utilities and dividend stocks from Harry Domash, please check out Dividend Detective.
DISCLOSURE: The views and opinions expressed in this article are those of the authors, and do not represent the views of equities.com. Readers should not consider statements made by the author as formal recommendations and should consult their financial advisor before making any investment decisions. To read our full disclosure, please go to: http://www.equities.com/disclaimer