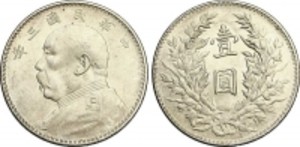 Markets are lower as we prep for US-based opening because China surprised the currency trading world by revaluing the Yuan. The central bank's surprising move, which it described as a "one-off depreciation" moved the renminbi's daily peg against the dollar from 6.2298 renminbi against the U.S. dollar, down from 6.1162 on Monday.
The Dow futures were lower on this news, but the issue becomes murky because the trading world was not prepared for this 2% devalue. It begs the question of what levers the People's Bank of China has when tweaking markets and currency. Many analysts think the Federal Reserve may not act as planned - but I think that is far-fetched as Janet Yellen will act on US-based numbers not global action - barring a collapse in the Chinese economy.
I looked at oil this morning and it did an abrupt turn in yesterdays bounce - making today's action critical in determining if the oil patch has made a bottom, I think many traders will be watching oil as the driver for markets. This morning on CNBC Simon Derrick, head of currency research at BNY Mellon in London said, "It does look, however modest, like an attempt to recoup just a small amount of competitive edge lost in international markets, what happens over the next few days matters. If we have a currency that moves much more freely, fine. If, however, we go back and it's just repegged ... that is currency war."
It has always been unclear how PBOC would deal with tweaking this centrally planned economy. It is more about the US pressuring China to offer a free-floating currency, which is unlikely. China seems dead set on imposing their will on global currency markets - which seems fool hardy - after the stock market collapse and a full blown economic slowdown.
"It's bad news for oil because China will have to pay more for it," Hamza Khan, senior commodities analyst at ING Bank, said. On the other hand, if this devaluation is strong enough to lead to a recovery in Chinese exports and improve China's GDP figures, then it will be bullish for oil. The short-term impact is muted and the long-term impact is bullish," Khan said.
The takeaway for me is a clear change in drivers for markets and what traders are watching, after yesterday's action it is all about oil again versus the recent focus on earnings.
DISCLOSURE: The views and opinions expressed in this article are those of the authors, and do not represent the views of equities.com. Readers should not consider statements made by the author as formal recommendations and should consult their financial advisor before making any investment decisions. To read our full disclosure, please go to: http://www.equities.com/disclaimer