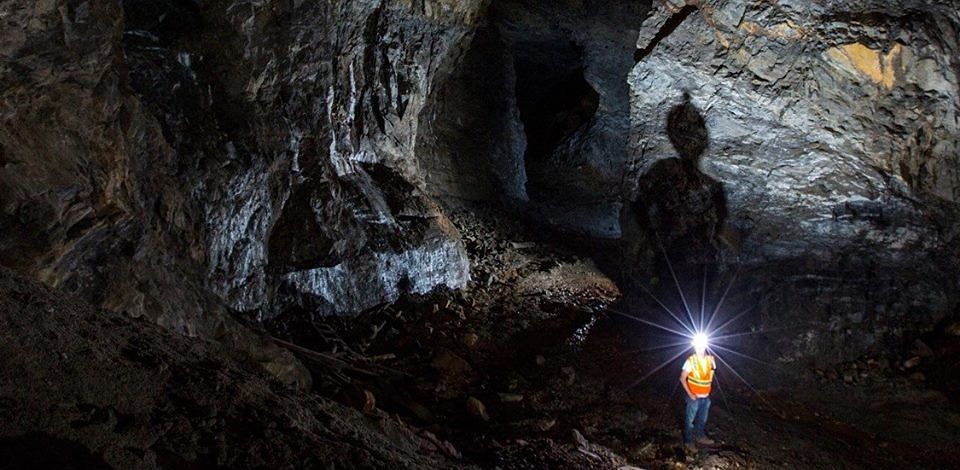 It is no wonder that many investors are becoming increasingly bullish on Zinc. Zinc supplies continue to be constrained due to a Chinese slowdown with the London Metal Exchange (LME) reporting a dramatic 5-year decline in warehouse stocks. Zinc prices have responded accordingly, setting a new benchmark and are approaching the $2800 per tonne target price estimated by Goldman Sachs well early of the year end forecast period. The world's fourth most widely consumed metal is set to have another strong year after coming out of 2016 in which it surged 63%.
For Margaux Resources (MRL:CA)(MARFF), the timing couldn't be better. Margaux has astutely consolidated a number of highly desirable projects in the renowned 'Kootenay Arc', a 300-kilometer long mineral-rich belt with a prolific mining history. In concert with the Company's outstanding project portfolio, the region provides numerous key advantages to leverage, not the least of which is the existing infrastructure and close proximity to large industry players.
Recently, Margaux released an update on two of its priority areas, the Big Zinc occurrence on its Jackpot property and the flagship Jersey project.
"Our 2017 field program is in full swing and we anticipate a steady stream of sample results going forward," said Tyler Rice, President and Chief Executive Officer of Margaux. "The Big Zinc target is an exciting prospect with high-grade zinc values and good potential for a significant discovery. At the Jersey property, unexpected high levels of gold have been reported in silt samples signifying a considerable and previously unidentified amount of gold within the skarn system."
The results deliver an early indication of the Project's potential and provides Margaux with diverse exposure to a number of major metals experiencing a robust surge in the market.
Major Discovery Possible at Big Zinc
Big Zinc, the northern part of the 100% owned Jackpot Property, is primed for a significant discovery. Grab samples collected from a large boulder train returned exceptionally high zinc values with the highest sample reaching 54.3% Zn, and the second coming in at 52.6% Zn. A boulder train is a surficial expression of what may lay underneath and with very little past exploration and no geophysical work, the bedrock source of the high-grade zinc is waiting to be found. It is quite understandable that the Big Zinc occurrence is a significant exploration priority for Margaux and the company is quickly advancing towards a drill program in order to locate the underground source of these high-grade boulders.
The company feels very optimistic about their zinc prospects, which dovetails nicely with the current favorable market dynamics as prices continue to rise. As a result, these samples and the Company's activities could serve to strengthen the momentum for Margaux going forward.
"We believe that zinc is very favorable given that the Lisheen mine and the Century mine of Ireland and Australia, respectively, came offline," Rice recently told Equities. "Don Lindsay, the CEO of Teck Resources (TECK.A:CA)(TECK), has been stating publicly that there could be a shortage of zinc concentrate. So, we feel very, very bullish on the prospects of zinc."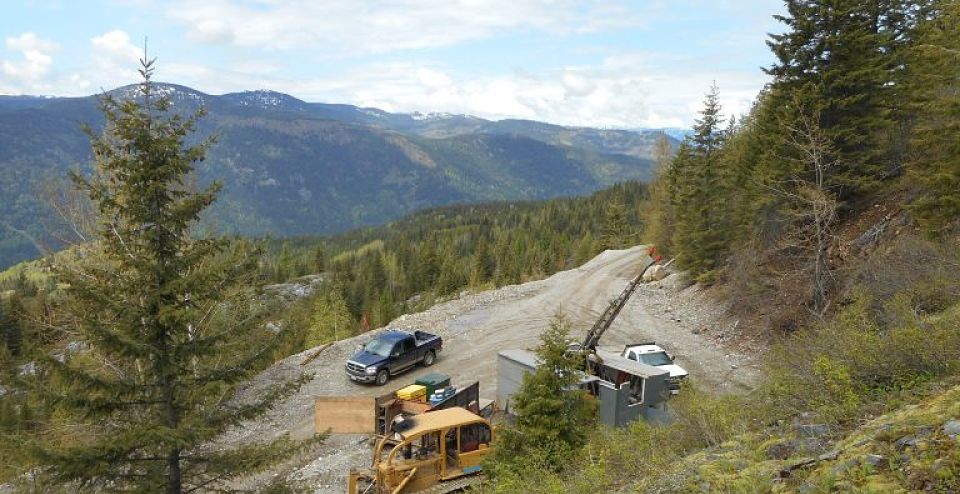 ---
---
An Opportunistic Portfolio in Zinc, Tungsten and Now Gold
In addition to the strong samples from Big Zinc, results from Margaux's Jersey Property, revealed a positive surprise. Samples were collected from the southern portion of the Jersey Property, in the vicinity of a past producing Tungsten mine and mill. The mine, operated in the 1950s, was wholly focused on Tungsten, the gold content of the mined material was not analyzed and the mill was not designed to recover gold. Therefore, when three silt samples returned incredibly elevated levels of gold (18.1, 8.38 and 3.71 g/t Au) a considerable and previously unidentified gold component to the mineralizing system was confirmed.
The presence of significant gold in the mineralizing system places Margaux in an enhanced position relative to past operators and compounds the potential for a major discovery on the Company's Kootenay Arc zinc-gold-tungsten properties in southern British Columbia.
Margaux is aggressively consolidating an extensive region, and the company already has 19,905 hectares (49,186 acres) of mineral claims and 1,764 hectares (4,359 acres) of Crown Granted claims, which are rich in minerals and offers multiple commodity avenues regarding exploration and development. The company's Bayonne and Sheep Creek deposits are also past producers that have been largely unexplored by modern mining methods.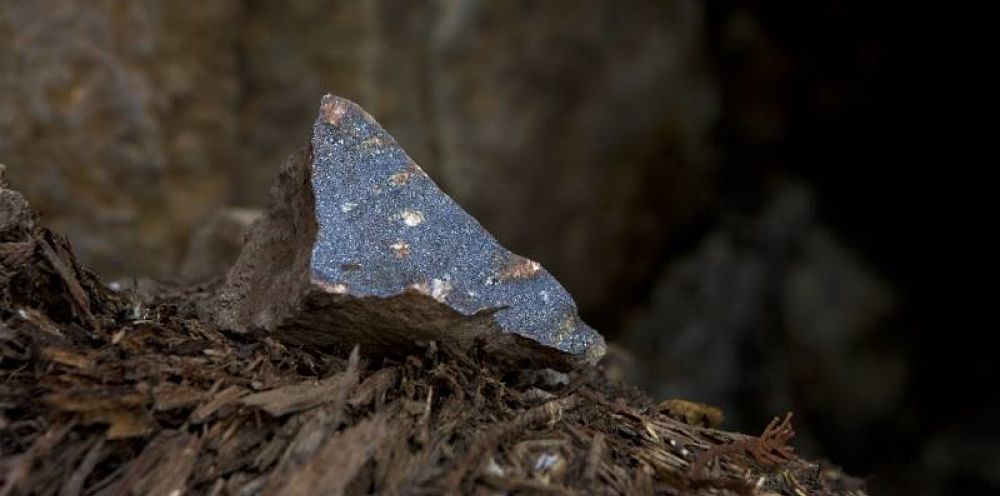 On Thursday, Marguax announced that it has commissioned noted veteran geologist Bob Lane, M.Sc., P.Geo, to prepare a NI 43-101 compliant technical report the Sheep Creek gold property, which has historic production of 736,000 oz Au at an average grade of 14.7 g/t Au, from 34 discrete veins, according to the company.
In addition, Margaux announced that the data digitization project, which was contracted to Orix Geoscience, is nearing completion. A significant portion of the project pertains to the Sheep Creek property. The project is compiling historical geochemical data of over 2,000 rock samples and over 17,000 soil samples from Margaux's Kootenay Arc project.
"Having access to this historic data in digital format gives our geological team a significant technological advantage over previous explorers," Rice stated in the announcement. "GIS compilation and 3D modelling is underway to fully utilize this information, to better plan the 2017 exploration program and to generate targets for our upcoming drill program."
Due to its past production, excellent existing infrastructure and resources, the Kootenay regions brings considerable upside for Margaux. The tungsten, gold and zinc assets within its portfolio also means that the company is uniquely positioned to navigate through any market fluctuations.
"Our strategic advantage is the fact that we are proximal to potential customers, being that there is a lead-zinc smelter about 35 minutes away from us," Rice said. "The amount of infrastructure that's in place already with roads and access to our site greatly provides us a strategic advantage with getting the property to move forward from a 43-101 to a feasibility perspective. We have a diversified portfolio so we're not fully dependent on any particular commodity."
As the company continues sampling each set of deposits and targeting new areas like they recently did with Big Zinc, the investment community should watch out for the likelihood of a big discovery. With so much upside and unexplored terrain at this mineral rich site, Margaux Resources could be considered well undervalued.
---
In the interest of full disclosure, we call the reader's attention to the fact that Equities.com, Inc. is compensated by the companies profiled in the Spotlight Companies section. The purpose of these profiles is to provide awareness of these companies to investors in the micro, small-cap and growth equity community and should not in any way be considered as a recommendation to buy, sell or hold these securities. Equities.com is not a registered broker dealer, investment advisor, financial analyst, investment banker or other investment professional. We are a publisher of original and third party news and information. All profiles are based on information that is available to the public. The information contained herein should not be considered to be complete and is not guaranteed by Equities.com to be free from misstatement or errors. The views expressed are our own and not intended to be the basis for any investment decision. Readers are reminded to do their own due diligence when researching any companies mentioned on this website. Always bear in mind that investing in early-stage companies is risky and you are encouraged to only invest an amount that you can afford to lose completely without any change in your lifestyle. Equities has been compensated with cash, common shares and/or warrants for market awareness services provided.

DISCLOSURE: The views and opinions expressed in this article are those of the authors, and do not represent the views of equities.com. Readers should not consider statements made by the author as formal recommendations and should consult their financial advisor before making any investment decisions. To read our full disclosure, please go to: http://www.equities.com/disclaimer